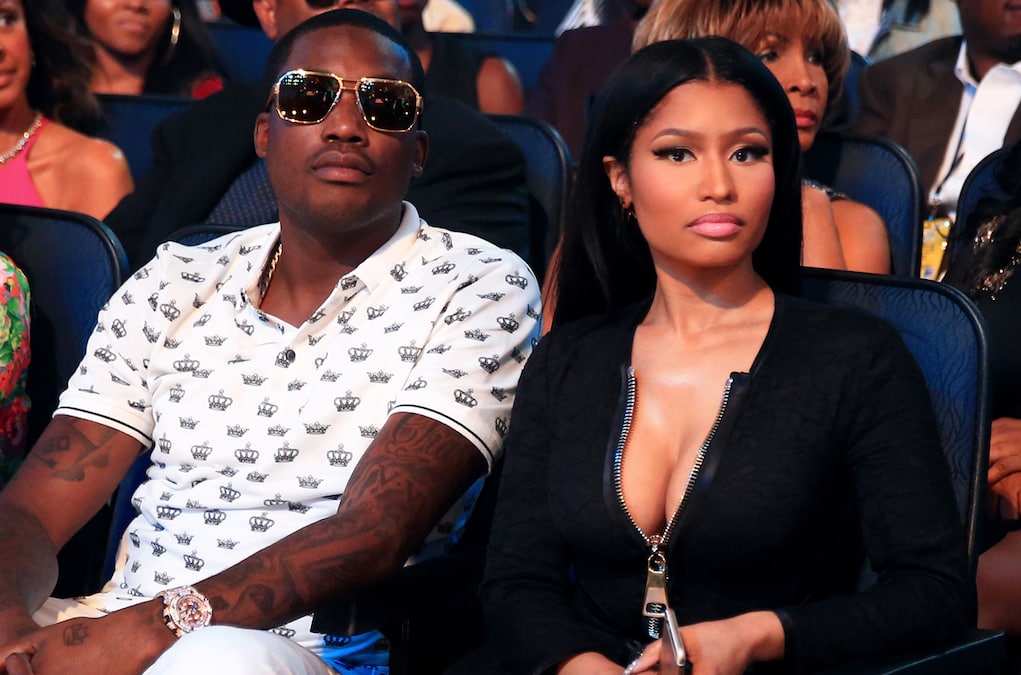 Meek Mill's house arrest is finally over, so he's leaving Philly and heading out West.
According to sources, Nicki Minaj and Meek Mill were thinking about buying a house together, but they decided to pump the brakes and lease a property first to see how things go.
Nicki has signed a lease for a $30K a month rental in Beverly Hills. The 11,500-square-feet home has 9 bedrooms, 8 bathrooms and a 5-car garage.
Unfortunately for Meek, if he acts up, Nicki can give him the boot because his name is not on the rental agreement.
Meek is just content with taking L's I guess.