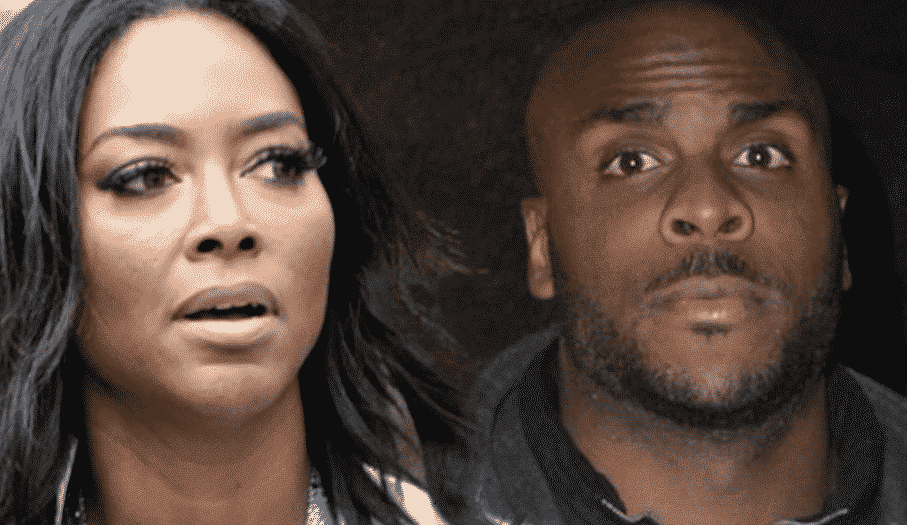 Kenya Moore was granted a 1-year restraining order against her ex-boyfriend, Matt Jordan, a spokesperson for the Fulton County Superior Court confirmed to AllAboutTheTea.com.
The Real Housewives of Atlanta star was previously granted a temporary restraining order against her ex but the order expired in April, when he did not appear in court.
As reported, process servers could not track down an elusive Matt to serve him court papers, but eventually did using some very shifty tactics. According to a local ATL informant, Matt was sneakily lured and lied to by Moore's publicist, into a trap!
"On Thursday (June 1) Matt ran into Kenya's publicist, Vaughn, at Lenox Square Mall. They started conversating," the source told AllAboutTheTea.com. "Matt was heated over Kenya's interview [with the Breakfast Club on May 12]. During the interview, Charlamagne Tha God [host] said Kenya's publicist told him to refer to Matt as, 'that
boy.' Matt shared his frustration with Vaughn. He [Vaughn] said that he wanted to make it
up to Matt, and promised to seek out positive press opportunities, so Matt could tell his side," dished the insider.
"The two men set up a meeting at Chili's restaurant in Buckhead, to talk it over. Matt expected to have to wait a few extra minutes, because of the location change — maybe ten minutes, with traffic," explained the tipster. "But he had to wait thirty minutes, before Vaughn arrived. Five minutes after Vaughn sat down, a stranger approached Matt with the restraining order, and told him that he had been served," said the  source. "Matt immediately knew that he had been lied to and set up by Vaughn and Kenya."
According to court record, Moore, 46, filed documents accusing Matt of calling her, "up to 30 times a day between September and February, even after blocking his number."
The judge ordered Matt to stay at least 200 yards away from Kenya and her family. Interesting twist, that now includes her new husband, Marc Daly.