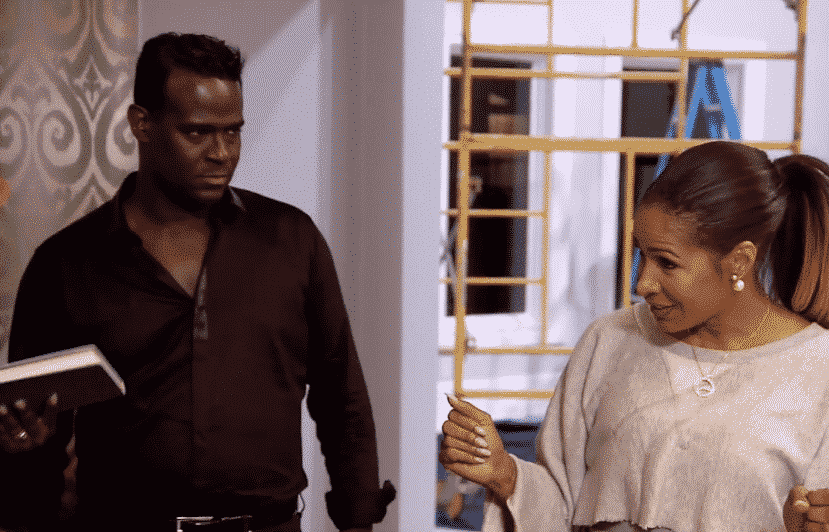 Welcome to the extended season finale show of The Real Housewives of Atlanta. We are a week away from housewarming party at Chateau Sheree, or as Phaedra calls it, the day of reckoning. The theme is masquerade Neverland — which is precisely when we thought Sheree would complete her home.
Up next is Kandi and her daughter Riley who are meeting baby daddy Block at Riley's favorite restaurant — no more. Block eventually struts in, "Sup everybody." Riley is immediately over this meeting with dear old dad. Block listens to Riley's new song, written by Kandi, about a dead beat dad. Block wants Kandi to leave the table so he can talk with Riley about the brainwashing she's been afflicted with. Kandi and Block get into an argument about Riley not calling him, and how that's called parenting, but Riley interrupts to point out that Block is the adult and Riley is the child and therefore he's the one that's brainwashed. Out of the mouths of babe!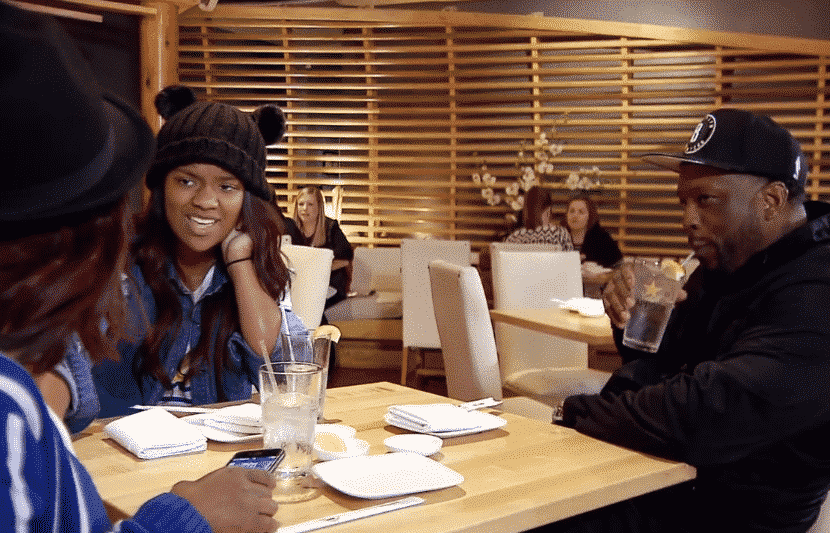 We join Phaedra and Johnny as they consult a real attorney to find out if he can sue Kandi. There's bad news and good news. The attorney declines to represent Johnny with the restaurant idea claim, however they will represent Johnny in his wage claim. The attorney inquiries about Johnny's status of employment during Kandi's wedding. According to Johnny, that wedding wouldn't have taken place without him. And with Phaedra's sketchy calculations, Johnny was only paid $2.00 per hour while under Kandi's employment. I won't say what type of labor they call that. Anyway, Johnny is excited to sue Kandi now that the money train has come to a stop.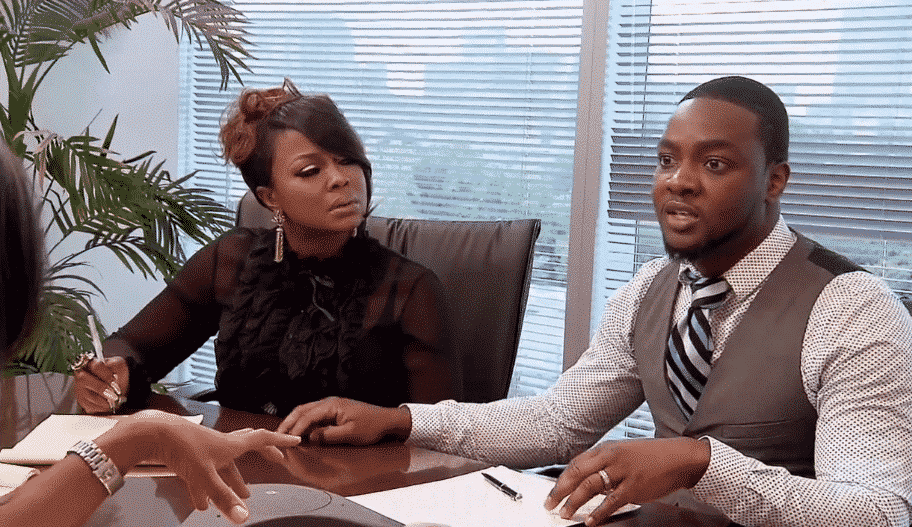 We are back at Chateau Sheree's, putting the devil in the details. Ruh-roh! The case of the missing appliances. It seems they were delivered, but the refrigerator and stove weren't stainless, so they sent it back. Can you believe that?! Sheree, girl, you should have just placed the wrong ones there for the party. Sheree's team is worried people will talk smack because the appliances aren't in. Damn right they will. Sheree don't care, she says, "You can fit these bitches whole houses in this *mutha-effer and it won't look like this. How bout dat."
Porsha and her sister Lauren are visiting their father's grave who died in 1998. The sisters didn't get to grieve together because they have different mothers, and this makes Porsha sad. As a tear rolls down her face, Porsha says their daddy would be proud of them today. And now she is no longer pissed that Todd wouldn't sign the baby-nup. She is looking for a man like dear old dad who is strong, intelligent, a hustler, bossy and goofy. Tyler Perry will be calling…never.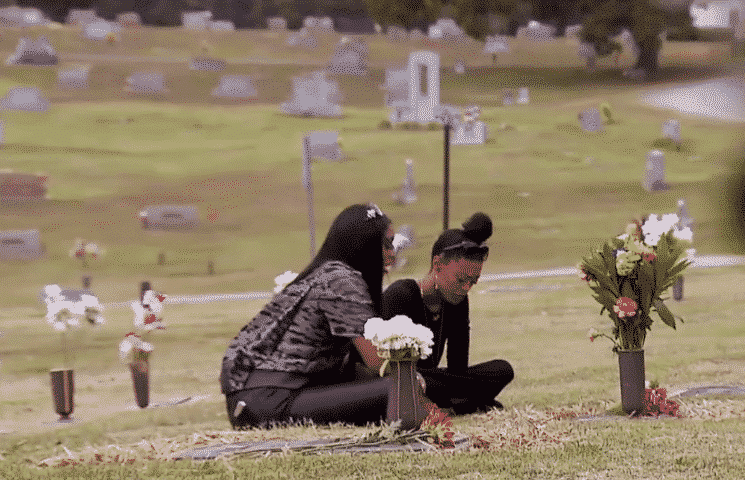 Over at Kandi's house, she and Carmon are hanging out with baby Ace. DonJuan phones to let Kandi know Johnny has filed a complaint for overtime payment for the 20 hours extra he worked every week for two years and wasn't paid for. Kandi laughs and says, bye bitch, I got money to fight it. Kandi tells Todd and Carmon she heard Phaedra is the master puppeteer and she now longer feels bad about Apollo's girlfriend showing up at the OLG party. Todd doesn't want to go to Sheree's housewarming party tonight, but boss lady says he has to. Todd's job is to keep her calm, and guess what, he won't be getting paid overtime either.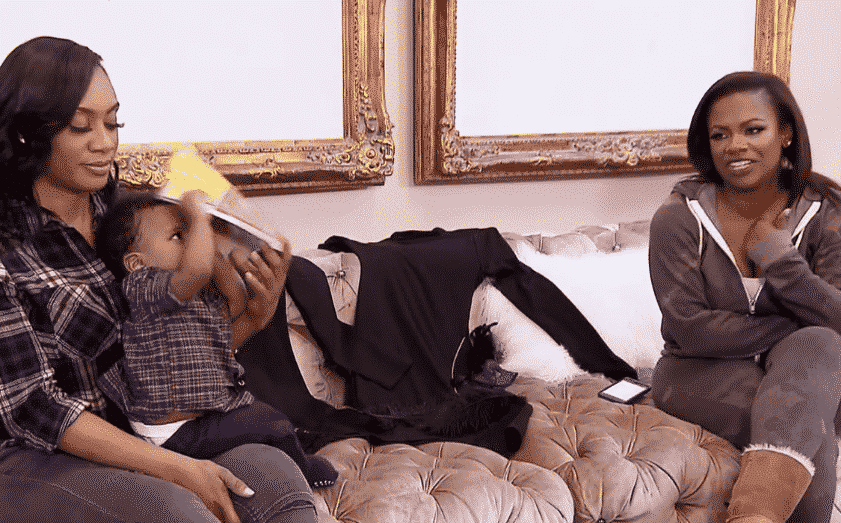 It's party time! The side of the house is lit with Chateau Sheree. When you first walk in a woman is spinning on an orb in the air. Cynthia arrives with her sister Mallory and is happy to finally, hallelujah, can I get an amen, be at Sheree's housewarming party and starts spilling tea before she even walks inside. Cynthia tells Porsha about Apollo's side piece pen-pal at the OLG party. Porsha calls this messy – and she should know.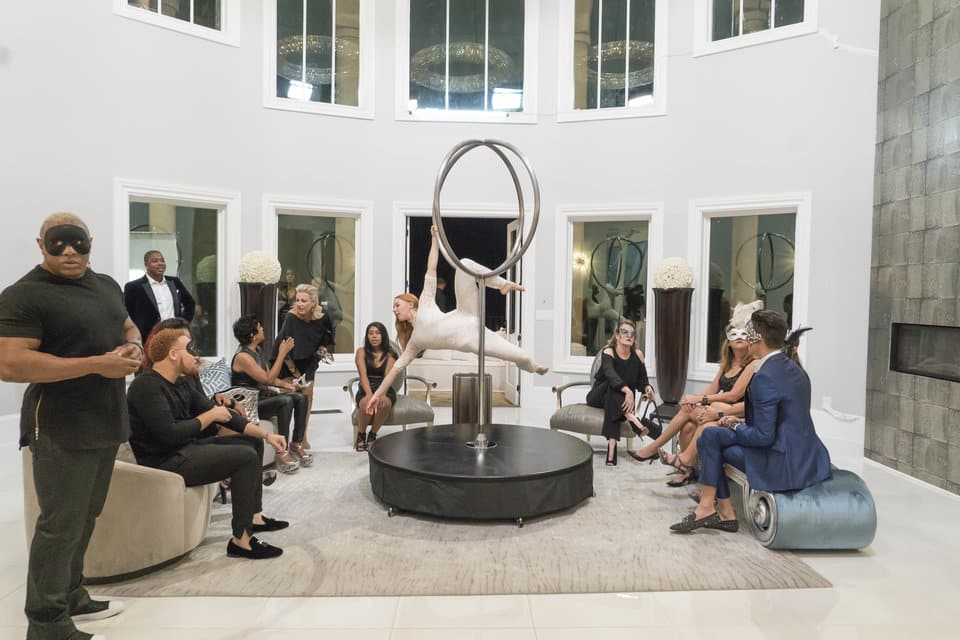 Sheree makes her grand entrance with her black and gold Cinderella gown. Phaedra arrives with Dwight who has risen from the grave. It's a very icy hello between Kandi and Phaedra. Porsha can't wait to tell Phaedra about Apollo's girlfriend. When she learns, Phaedra makes one of her many faces and says Kandi and Todd have dropped to a new low. She's ready to "knock the bitch head off."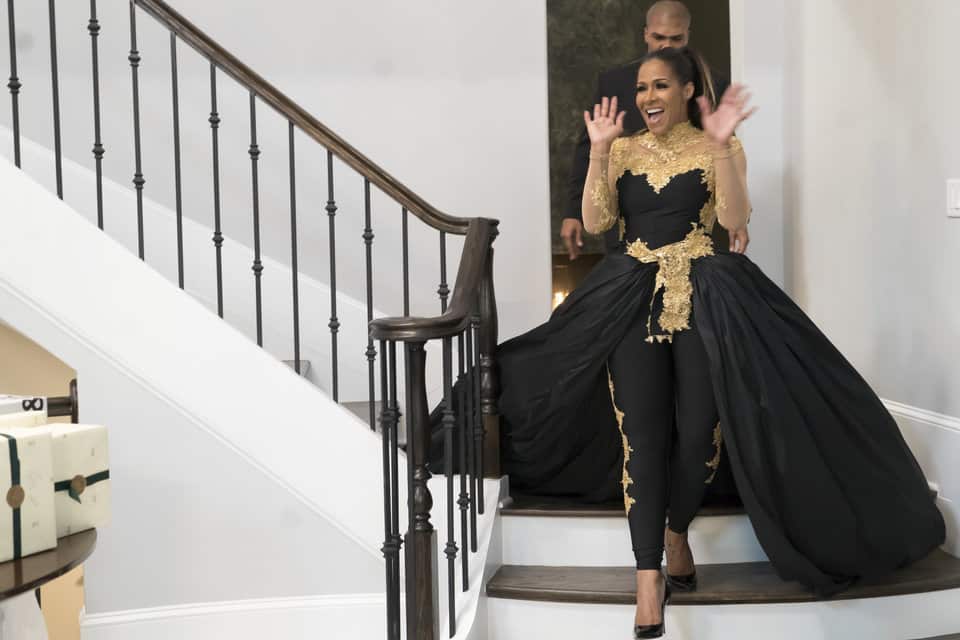 Lisa Wu makes an appearance at the party, trying to keep her kittens in their cage. And Marlo is fanning herself with a shade sign. But the guest star of the night is Kim Zolciak and her husband Kroy Biermann who does not have a speaking role. Kim walks right past Kandi without a word. Kim and Sheree have come a long way since their wig pulling days.
Kenya is looking for a bathroom with Kandi and discover Sheree's hiding a dirty little secret — her unfinished basement! Kenya is totally taken aback because Sheree bragged said that her home was completed unlike the Moore Manor housewarming. Wrong! When Sheree learns about Kenya's basement detour — she is hot — and not from a flash. Kim looking for camera time tells Kenya that's uncool.  Kenya points out all the stuff Sheree copied from her house. Bravo gives us a nice side-by-side comparison of the similar light fixtures.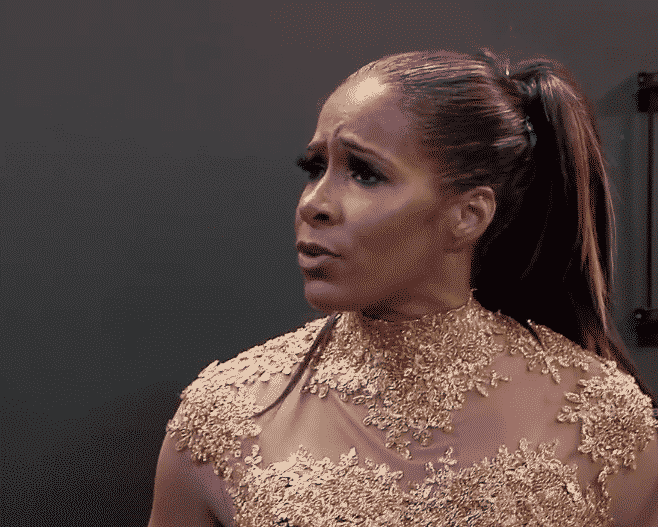 Kim asks Kenya why she's being such an a**hole, and the gloves come off! Kim tells Kenya her vajayjay is about to fall out of her dress. Kenya tells Kim she knows she wants to see it and maybe she'll get lucky tonight. Kim says, no b*tch, I have a man at home, a real one. Kenya says at least I don't look like I've had five kids. Kim says, you wish you had six kids. Kenya says your husband doesn't have a job. Kim says Kenya want to be her, and tells her bye, bitch. Kenya says at least she don't have duck lips. Sheree shuts it down by taking off her skirt to reveal the dress a tight romper. Boom! Meanwhile, in the other room, the men are getting along well and acting classy.
On the couch, when things have calmed down, Sheree tells Phaedra that Kandi had no idea Apollo's conjugal wannabe would be making an appearance at the OLG party. Phaedra seemed disappointed. She was ready to hate on Kandi some more. Kim says goodbye to everyone except Kenya. Peter and Cynthia have a nice word, but Peter seems sad and gloomy.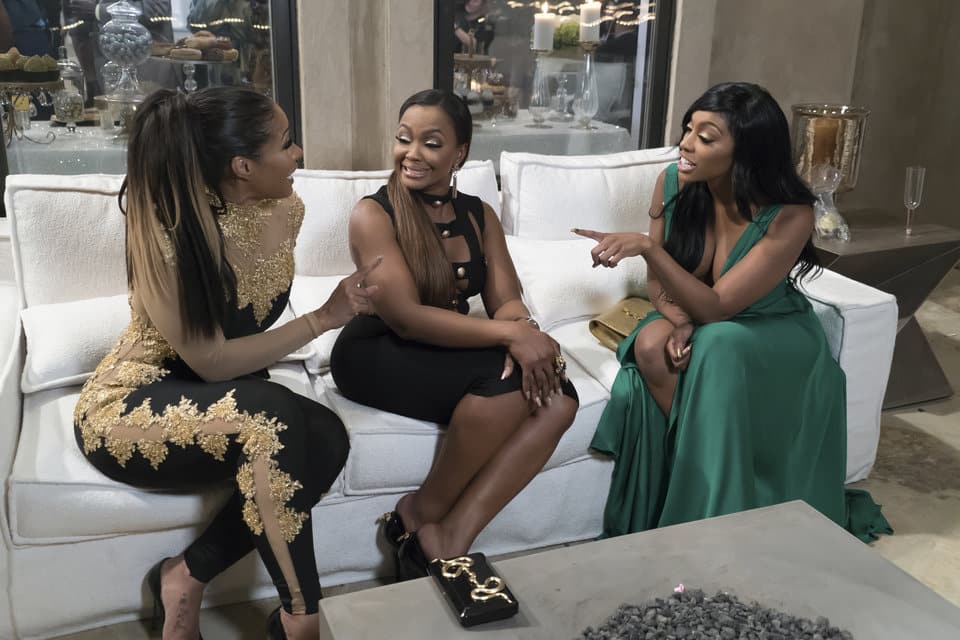 Kandi finds Phaedra and apologizes for Todd allowing Apollo's girlfriend to come to the party and assures Phaedra that Todd's pay was docked for this. So about this Johnny thing, Phaedra says she heard that Johnny was suing, and although she's not Johnny's attorney, she can't speak about the nature of their conversations. Kandi doesn't believe one word of this, and says, You hate while I be great!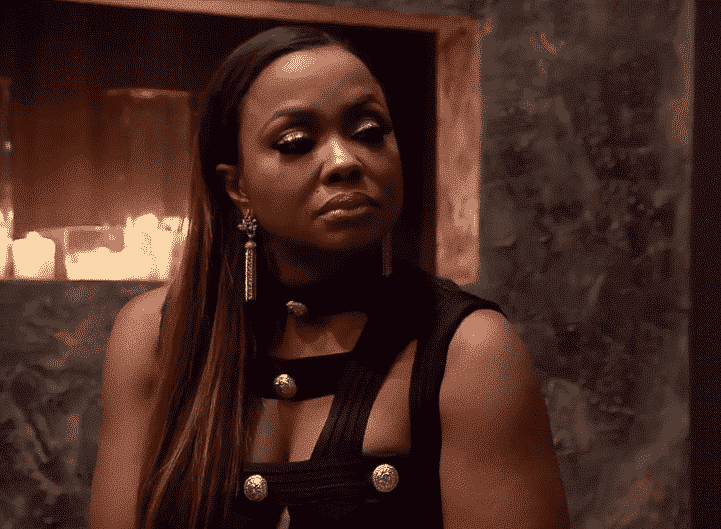 Here are the updates:
Phaedra is not representing Johnnie but has her own legal woes. A judged sided with Apollo and threw out their divorce settlement…even though he's technically still "engaged."
Kandi's OLG restaurant finally opened…almost a year behind schedule. Kandi continues to rake in the coins with a songwriting credit on Ed Sheeran's hit single "Shape of You."
Cynthia welcomed her 50

th

birthday with a photo in her birthday suit. She and Peter have started dating again…just not each other.
Porsha Palace remains a home for one. She just launched a detox cleanse called "The Dump." No word yet on whether Todd is about to park at the "Palace" or get "The Dump."
Kenya is producing a PSA about domestic violence. She has also invited Sheree to Moore Manor to give her tips on how to finish her basement. No word on whether Sheree has accepted or not.
Sheree insists that she now lives at Chateau Sheree…despite rumors that she does not. Her novel is now for sale and she is gathering bones for the sequel.
Tune in next week for the lies, cries, and oh-my's in part one of The Real Housewives of Atlanta reunion show. Things are going to get messy!