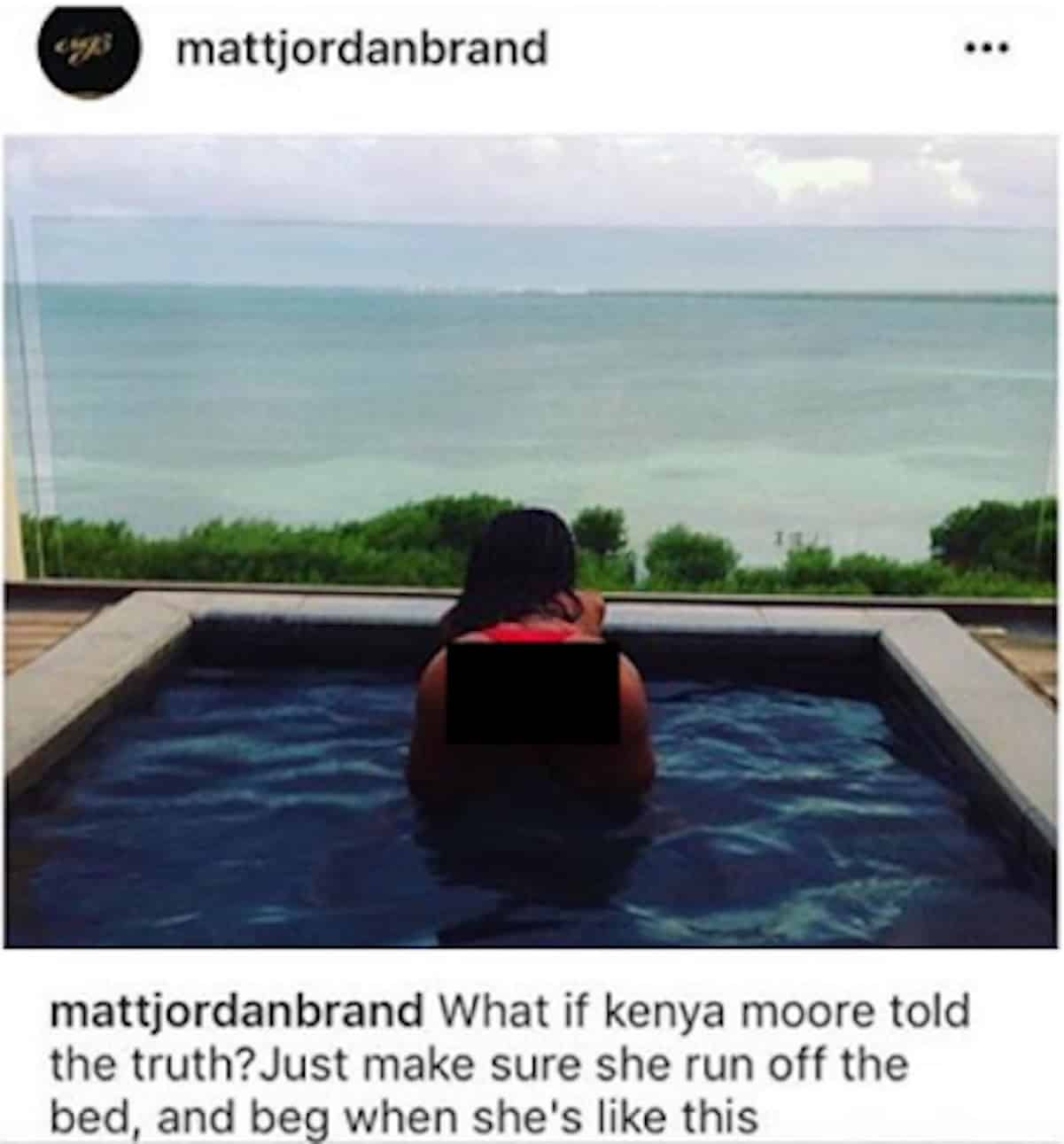 Matt Jordan asked for the world to leave him alone, but he still can't stop himself from being petty over Kenya Moore's surprise wedding.
Matt posted the picture above to his Instagram which shows Kenya tooting that thang up in a swimming pool.
In the caption, he wrote a tasteless caption directed towards Kenya's new husband.
"What if Kenya Moore told the truth? Just make sure she run off the bed, and beg when she's like this."
He does realize he has a restraining order against him. But maybe Kenya needs to get a gag order, too.