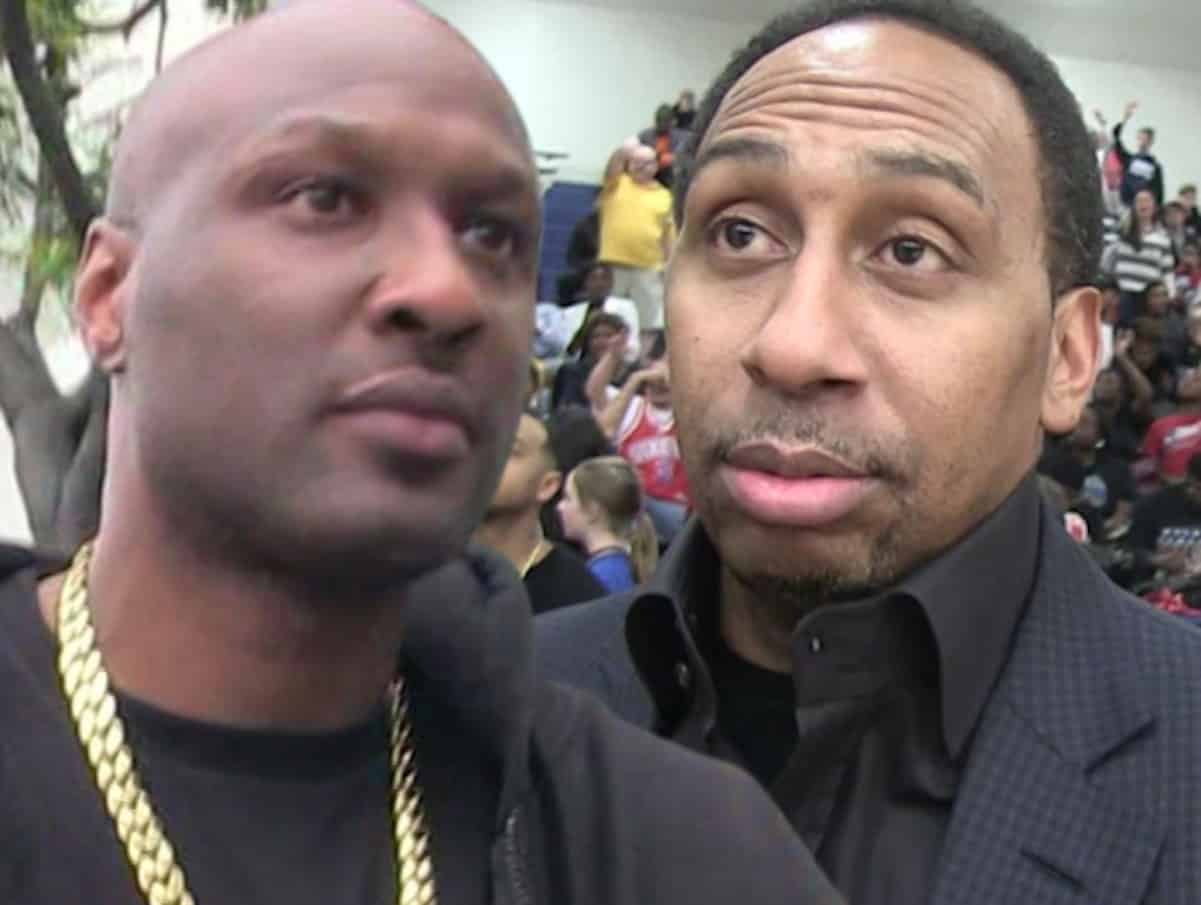 On an episode of First Take, commentator Stephen A. Smith was discussing how he disagreed with some of the decisions Phil Jackson has made.
"His very first move as an executive was to sign Lamar Odom … WHO WAS ON CRACK!" – Stephen A. Smith
Through his lawyer, Odom fought back by releasing this statement and demanding an apology.
#slander #ihopewearebetterthanthis pic.twitter.com/rcG1mPFTKR

— LAMAR ODOM (@RealLamarOdom) June 23, 2017
Stephen then clapped back and said he had nothing but love for Odom, and his initial comments were directed solely at Phil.
"Because of my personal affection for Lamar Odom — and only for that reason — I want to return to my comments about something I've repeated quite often over the last few days: the flagrant ineptitude that I feel has been on continual display by Knick's President Phil Jackson. My comments were NOT to put any more focus on Lamar Odom's much-publicized drug use and addiction. He was not the target of my ire. Lamar Odom is simply one of the nicest athletes any of us have encountered and has always been a gentlemen to everyone in NBA circles — including me — which is something I've repeated throughout the years. – Stephen A. Smith
What do you think? Was Stephen out of line?