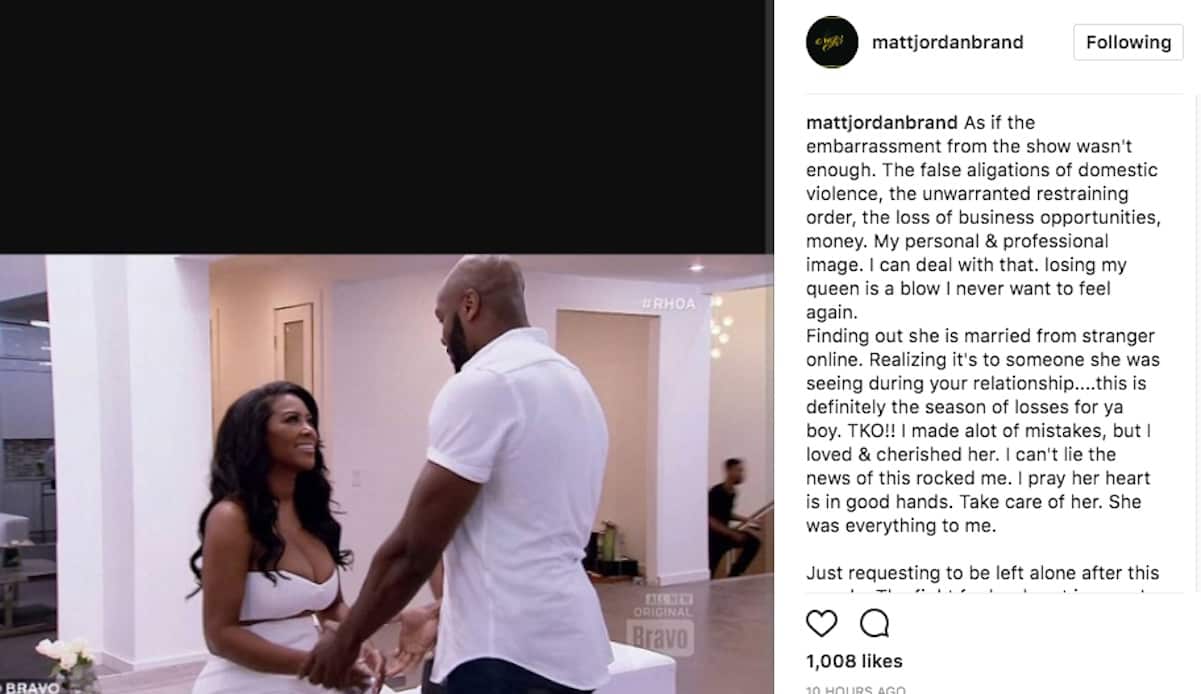 After hearing about Kenya Moore's marriage from "strangers online," her ex Matt Jordan says he was "rocked" by the news.
In an IG post, Matt expresses how embarrassing his time on Real Housewives of Atlanta was for him and his career. And he says losing his queen is a blow he'll never be able to get over.
"As if the embarrassment from the show wasn't enough. The false allegations of domestic violence, the unwarranted restraining order, the loss of business opportunities, money. My personal & professional image. I can deal with that. losing my queen is a blow I never want to feel again. Finding out she is married from stranger online. Realizing it's to someone she was seeing during your relationship….this is definitely the season of losses for ya boy. TKO!! I made a lot of mistakes, but I loved & cherished her. I can't lie the news of this rocked me. I pray her heart is in good hands. Take care of her. She was everything to me. Just requesting to be left alone after this people. The fight for her heart is over. I lost!! Peace…. #tko"
He makes some good points. Kenya was allegedly with Matt at Kandi's Thanksgiving dinner back in 2016. But she and her new husband have supposedly been dating for the past 8-9 months.
Something ain't adding up!
But hopefully, this is the last we'll hear from Matt. Take your L and keep it movin' bruh.