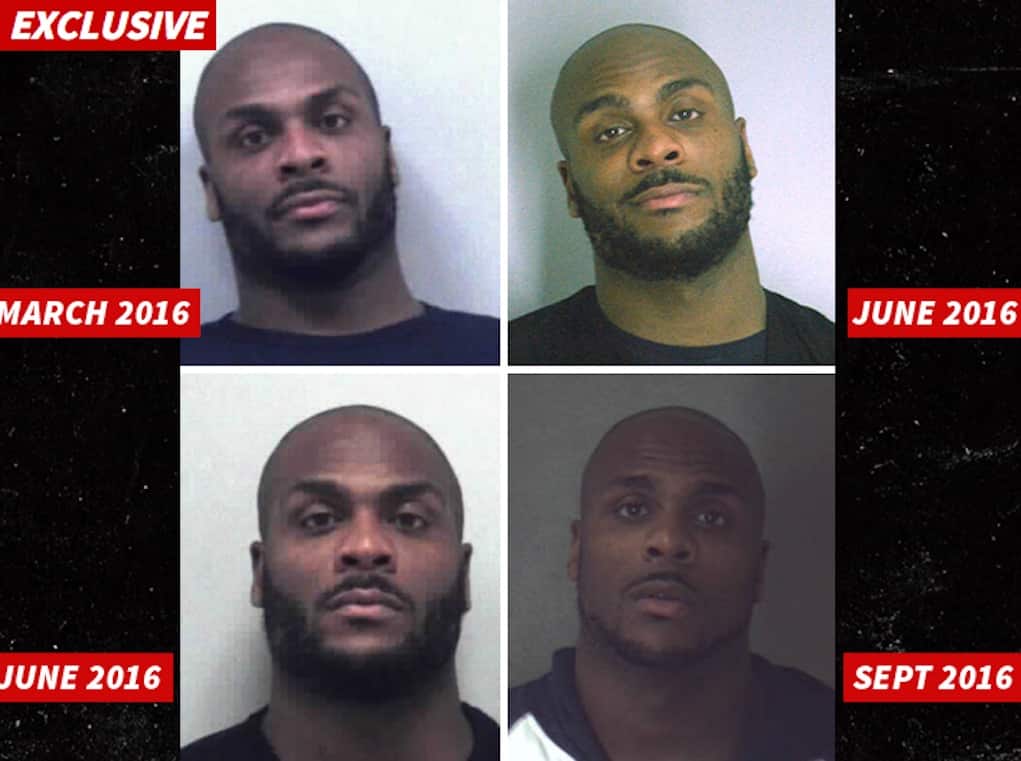 On last night's episode of Real Housewives of Atlanta, we got a glimpse of just how crazy and deranged Kenya Moore's ex-boyfriend Matt Jordan really is, and now his criminal history confirms he may have a few screws loose.
His first arrest was in March of this year when he was pulled over for swerving, but he got arrested on an outstanding warrant.
Then he was arrested twice in June, once for speeding and driving on a suspended license, and 2 days later he was arrested on a failure to appear warrant.
And in September of this year, Matt was driving past cops and allegedly shouted homophobic slurs at them. Officers fired a Taser at his back, and he ripped it out and fled into the woods. Cops found his ID in his car and arrested him 4 days later for felony obstruction and misdemeanor disorderly conduct.
Despite all this, Kenya spent Thanksgiving with Matt at Kandi Burruss and Todd Tucker's house.
4 arrests in one year? SMH craziness.