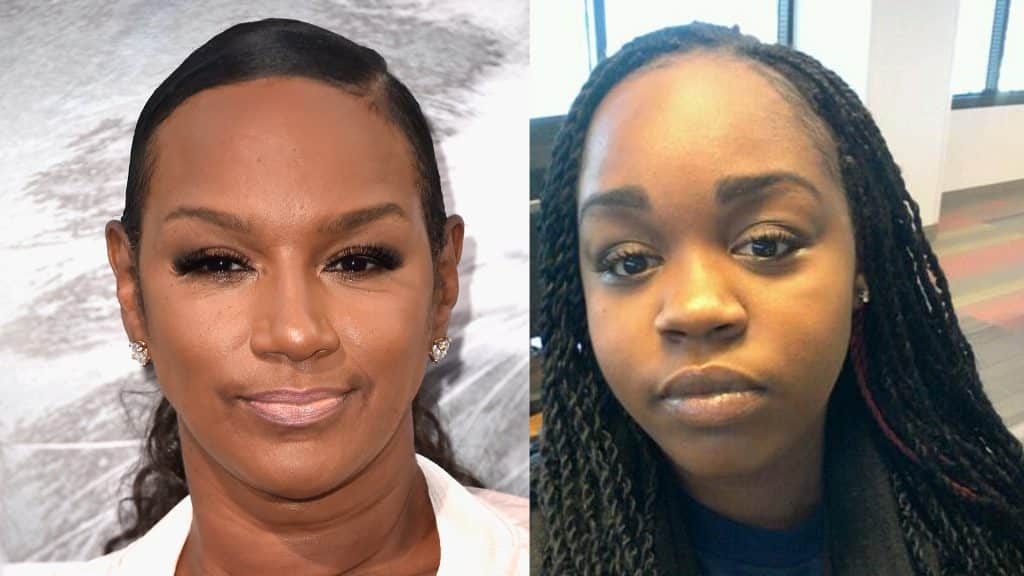 Basketball Wives' resident loose cannon, Jackie Christie wants to clear up "lies and propaganda" about her strained relationship with daughter, Ta'kari Christie Lee.
The mother/daughter dynamic between Jackie and Ta'kari was exposed on social media a few years ago. Ta'kari has always maintained her mother essentially banished her from the family because she has a dark complexion.
Jackie has two daughters — Chantel Christie, who is very fair-skinned — and Ta'kari, who is dark-skinned. On the VH1 reality show, Jackie seemingly worships the ground Chantel walks on. However, viewers don't see Ta'kari.
One issue Ta'kari exposed centers around her asking the public for donations after her son suffered burns because she wasn't comfortable asking her mother for help. Of course, the fact that Jackie's co-star Evelyn Lozada made a generous contribution has been a source of drama on this season of the reality show.
As a result, Jackie has been blasted by fans on social media. She's now speaking out in an Instagram post — calling all the speculation, "Lies and propaganda." She wrote,
Ta'kari wasted no time jumping into Jackie's comments to keep her from playing the victim.
"Lies and propaganda slander and extortion…all
because I didn't ask her for help…with valid reason!!!"
Takari wrote in Jackie's comments.
Ta'kari  asserts that during her time of need, she hadn't spoken to her mother in over 7 months because Jackie ignored all her attempts to make contact.