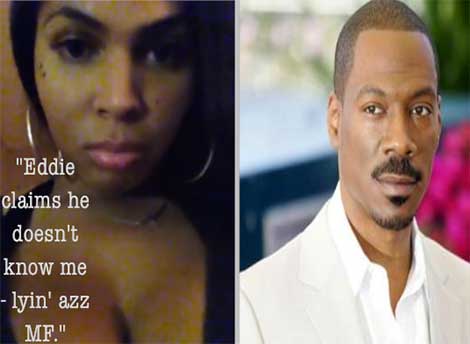 "She is willing to take any lie detector test to prove that she is telling the truth."
HSK Exclusive – We've exclusively uncovered the "Dominant & Hung" Backpage ad — posted about a week ago (May 6, 2014) — featuring the trans escort who's spilling SHOCKING allegations surrounding Eddie Murphy. It's said to be the very online space which, "He [Eddie Murphy] would contact me through." That's according to 'Honeydip Ashton — the Los Angeles TS — who says Eddie Murphy first bumped her when she was just 17-years-old… allegedly sparking an eight-year-long secret smash affair between the pair.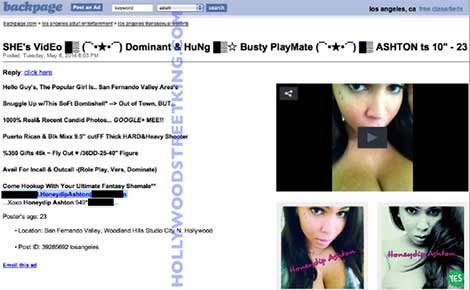 The now 24-year-old Honeydip Ashton SET IT OFF on Eddie, over the weekend — turning to Twitter and Tumblr to serve it up! The set of allegations include: intimate details of Murphy's person; apparent specifics of Mr. RAW's crib, bearded mentions of Paige Butcher AND word that Murphy may have since "offered her a deal to keep quiet".

This isn't the first time Eddie Murphy's been at the center of trans-smashing allegations. Don't believe me… Just ask TS Octavia St. Laurent, another TS escort who was the subject of HSK's exclusive March 2012 report surround Eddie Murphy. "Everything you do in life is like a Boomerang," Octavia said. "When you throw it, it eventually comes back. Don't f*ck with me." Today, Ashton cites a broken heart, and unmet promises — revealing Murphy may have led her to believe he'd cover her "two last surgeries", before kicking her to the curb.
Peep the message Honeydip Ashton says she sent to Eddie Murphy:
"Constant cold shoulders, Really? Honestly, I've never done anything wrong to you. I'm not your trash… Those two major things [two surgeries] are a part of my happiness. The only thing I've ever asked you for besides that was communication because you made an impact on my life. I'm not 17 no more, I feel it."
Here's what a source exclusively tells HSK:
"She lists very detailed descriptions of Eddie's home, body and his cars. ALL of which are 100% TRUE, because I know Eddie and have been to his house hundreds of times. Everything she says, even down to him making her watch old stand up of his performances, etc, is exactly what I did with him as well.

…Eddie's relationship with Paige is 100% FAKE and a cover."