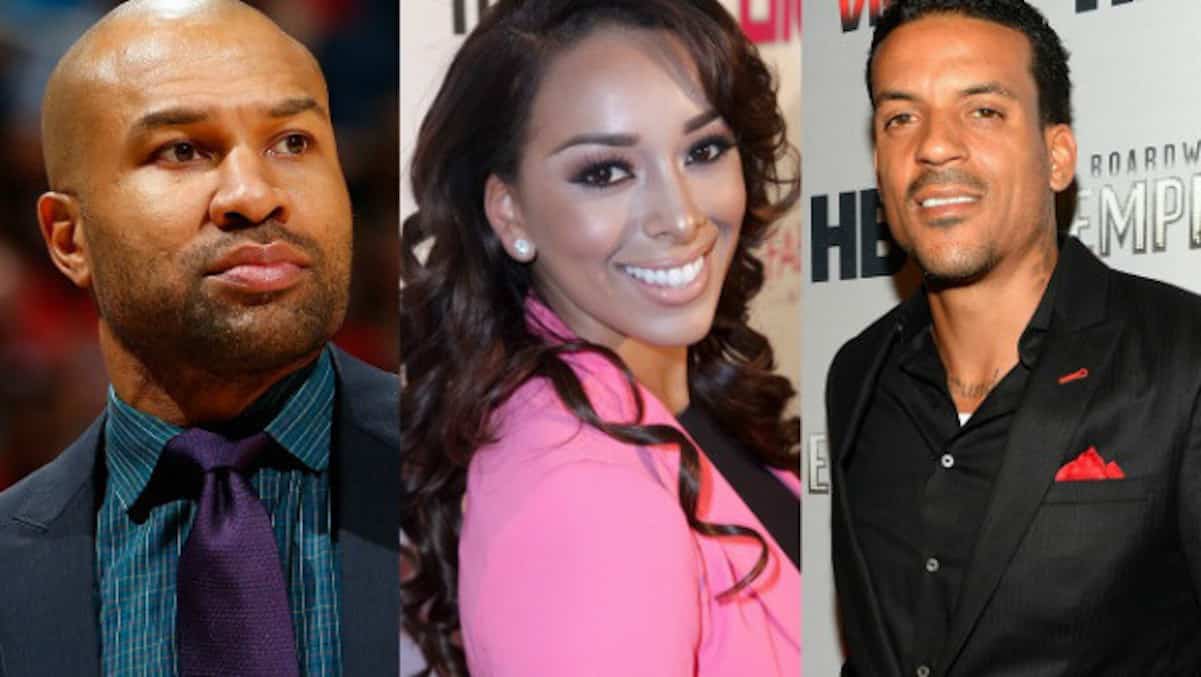 The night Derek Fisher decided to drive drunk he was actually riding around in a car registered to Matt Barnes!
In case you forgot, Matt was once engaged to Gloria Govan, and they have twin boys together. After one of their many breakups, Gloria started dating Derek and a whole bunch of mess went down.
The night Derek was arrested for DUI, he was driving the white 2015 Cadillac Escalade Matt had given Gloria. It was supposed to be used "specifically for the kids."
How soon before Matt goes on an Instagram rant?