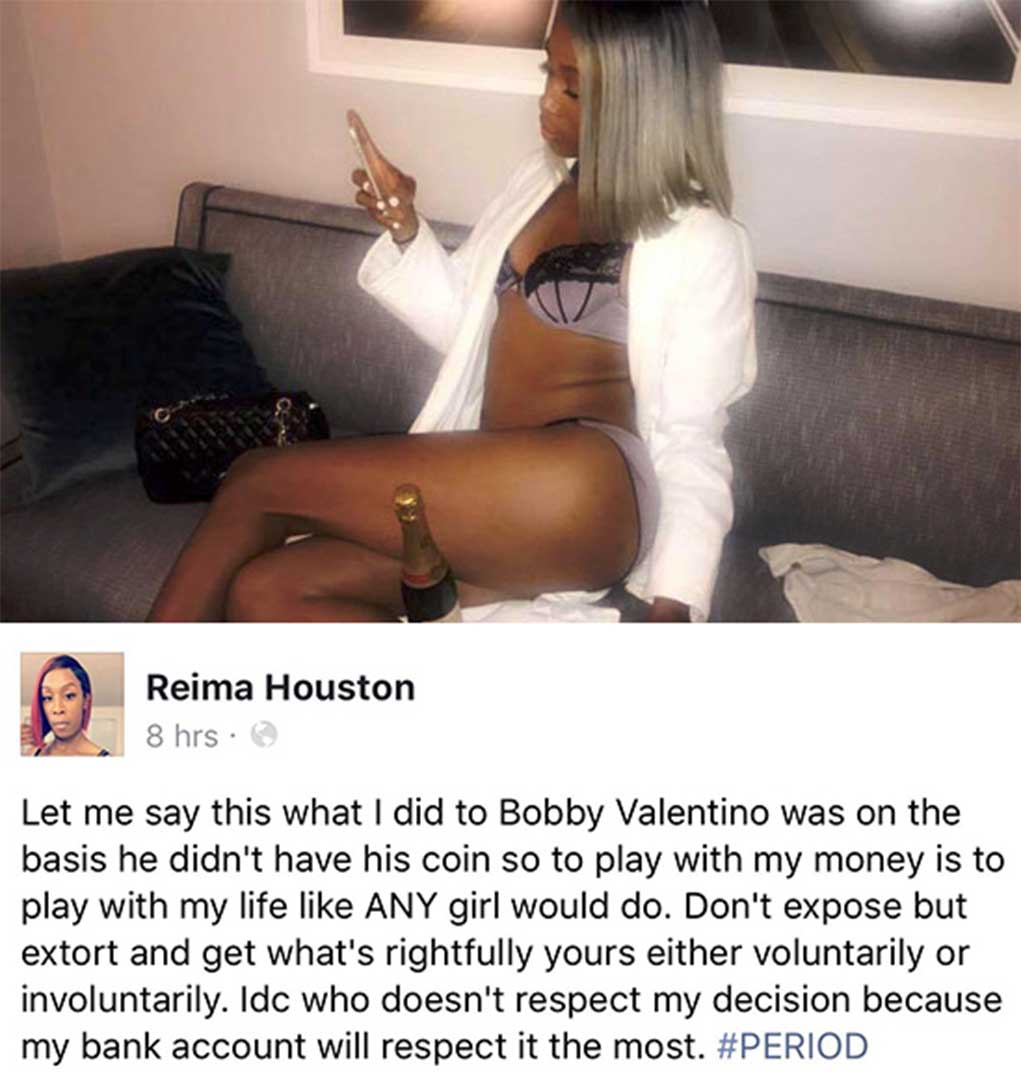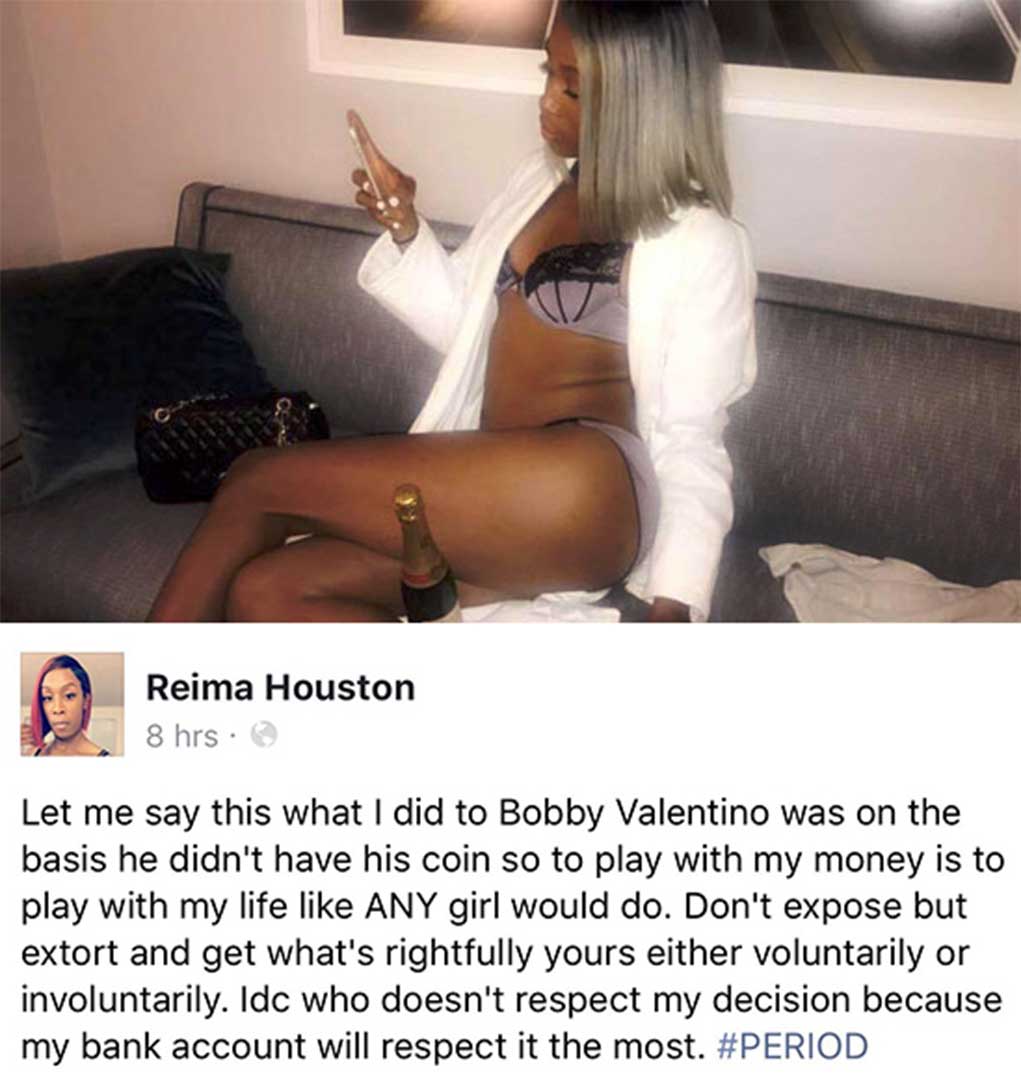 This week R&B singer Bobby V. claimed he had no clue he was involved with a transsexual prostitute, this after he was accused of trying to leave her apartment sans pants, shoes, and keys…
Now we get the other side of the story… This according to Reima Houston:
Reima Houston had a different story to tell. He claims [Bobby V] contacted him through his ad offering discreet services on Backpage.com.

Reima says he serviced the singer in his Atlanta apartment, but [Bobby] refused to pay afterwards.
Reima's ad was posted in the transsexual section of BackPage.
R&B singer Bobby V has asked the Atlanta Police Department to investigate a transsexual sex worker who allegedly tried to extort money from him.
The 37-year-old "Slow Down" singer, whose real name is Bobby Wilson, called in authorities after claiming the sex worker, Reima Houston, tried to blackmail him.
Houston uploaded a video showing the singer hiding in a bathroom before running from the apartment without his shoes or keys. The video has since gone viral and Wilson became the laughing stock of the music industry.
The R&B crooner, formerly known as Bobby Valentino, said Houston's claims that he refused to pay for services rendered are false.
Wilson's representative said the singer had no idea Houston was a man. The rep alleges the sex worker tried to blackmail the star after realizing who he was, prompting the singer to file a police report.
In a statement, the rep adds: "Misrepresentation and deception were maliciously used to target Valentino; during the encounter, Valentino was victimized and threatened by acts of extortion which continued after his departure was captured on video."
Tyga was similarly humiliated by a trans sex worker in 2015, HSK had broken that story one year prior!.