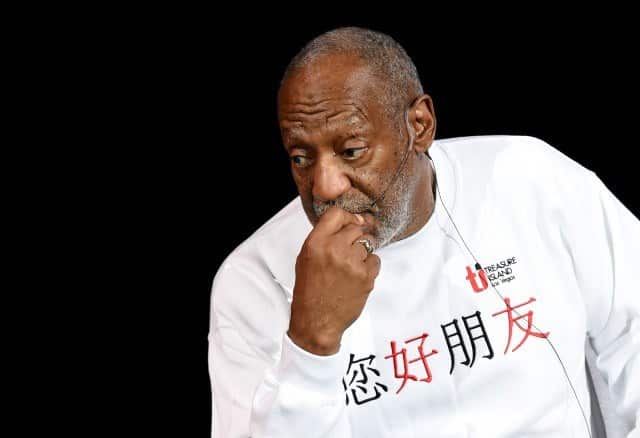 Bill Cosby is not happy that the comedians that he's paved the way for has not been supporting him through his legal issues.. He and his team are concerned that people are trying to harm Bill by poisoning his food while staying at a hotel..
"He and his wife are afraid that if he stayed at a hotel, someone will find a way to poison him, put something in his food. He's blind, so that makes him even more vulnerable to [being] poisoned or to having someone sneak into his room."
Bill has been accused of sexually assaulting sixty different women at different times and now he's paranoid that he will be drugged if he drink from water fountains or someone maybe bugging his hotel room…
"He's thinking and his team is thinking, if he's put in a hotel room, someone will find out which room he's staying in and they'll put a bug or a device in the room."
According to a source, the comedian also feels that some of the comedians whom he helped to build their own careers only on (ie Eddie Murphy, Martin Lawrence, Chris Rock and Sinbad) have not supported him.
"Guys like Murphy, Lawrence and Chris Rock, Dave Chappelle, guys that he paved the way for- they won't offer any support."
The source adds:
"He can't even pay people to come and support him. He's been told that agents have informed their clients that their careers would be over if they got involved. We're not asking anyone to testify. We are asking those whom he's helped, maybe they can call or come sit in the courtroom and see for themselves what's happening before turning your back."
Reportedly, he also feels as if some civil-rights leaders have abandoned him. "Jesse [Jackson] claims to have forgotten Bill's number and Al Sharpton won't even return his phone calls. Both of them were vocal in their support of Michael Jackson and the charges against Mike involved kids. So, is this really that toxic when you compare the two? Any other time they'd at least rally to say something about innocent until otherwise proven."