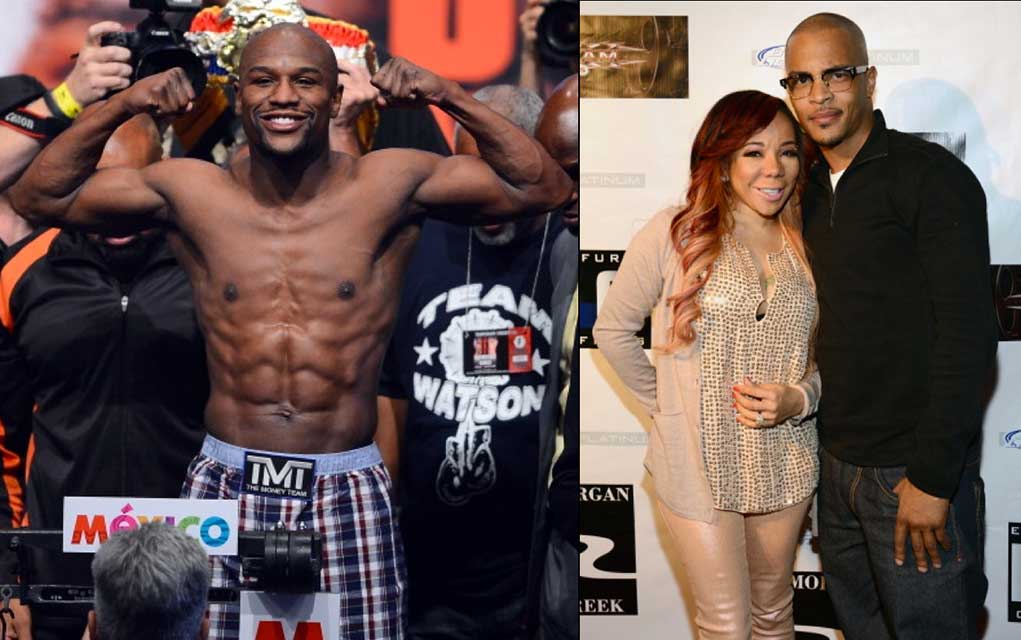 Is this the final nail in the coffin for Tiny and Tip?
The fifth and final season of T.I. and Tameka "Tiny" Harris' VH1 reality show, T.I. & Tiny: The Family Hustle, is going out with a bang!
The couple's marriage has hit rock bottom and this time, there is no kissing and making up. Tiny took the kids and moved into her own house and reports of cheating (on both sides) is fodder for the blogs and social media.
On Monday's all-new T.I. & Tiny: The Family Hustle, the couple sit down for a seriously deep conversation about the state of their broken relationship. T.I confronts his wife about a man that she allegedly was seen with (more than once), spotted at the man's home and caught red-handed dancing with said mystery gentlemen, with full knowledge T.I. doesn't get along with said unnamed dude. Tiny denies sleeping with the man.
As many know, Tiny has involved herself in a messy little love triangle with, Floyd Mayweather, at the center of it all. Speculation about an affair was on the rise, and the boxing champion cleared rumors up when he publicly announced that he in fact did have sex with Tiny, then later denied the rumor — leaving many to speculate.
T.I. wasn't done, he also slams Tiny's decision to move out of the marital home, which she immediately defends by blaming T.I. for cheating with one of her friends. Apparently, Tiny hired a friend to do a job in her home and the friend and her husband betrayed her by hooking up.
Tiny says Mayweather treated her like a woman and this offends T.I. since he's spent millions on her throughout the years. A tit-for-tat convo ensues and Tiny ends off by saying that every move she has made, even with this man, was a direct reaction to T.I.'s adultery. Botton line, T.I. is done with Tiny. He feels that he's outgrown the relationship and not the same man he was when they met, at 21. It's over!