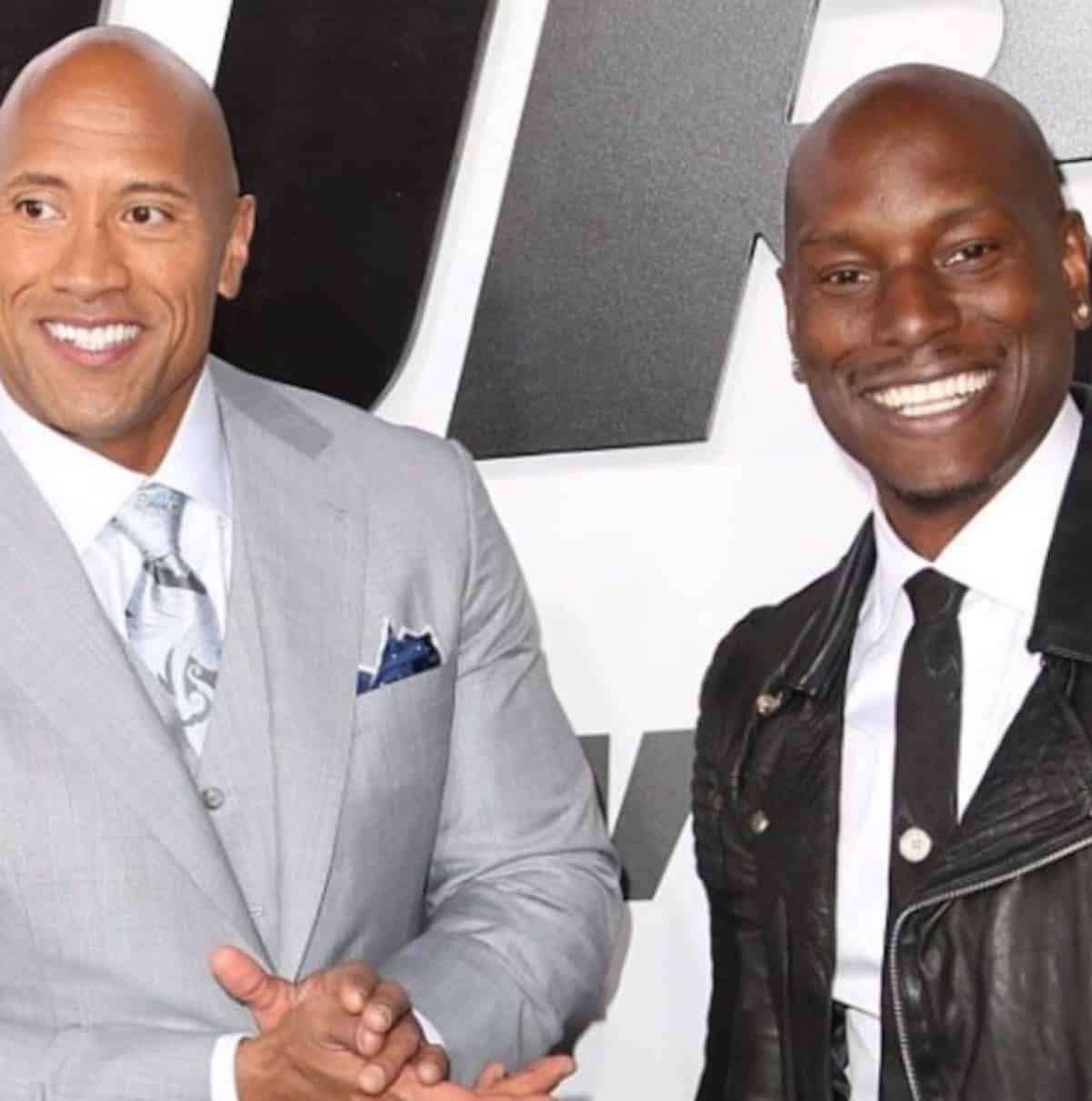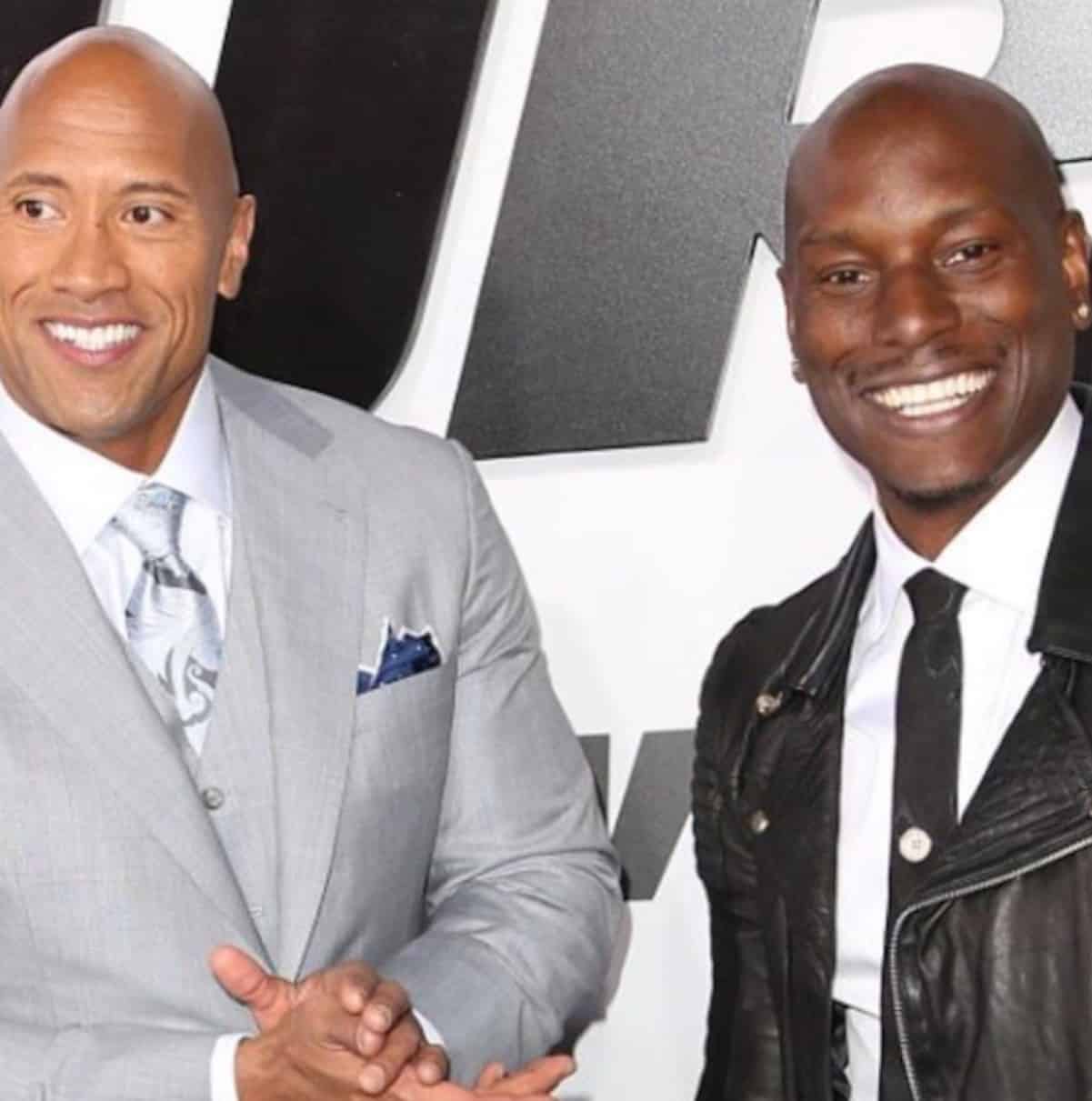 When you keep calling someone and they won't answer the phone, just do what Tyrese did – air them out on social media!
The singer and Fast & Furious cast member pleaded for The Rock to change his shooting schedule for his solo gig so they can keep the already scheduled release date for Furious 9.
Apparently, The Rock has been dodging Ty's calls (can you blame him)? And Tyrese is worried that the scheduling conflict will prevent his family from eating.
Peep the desperation: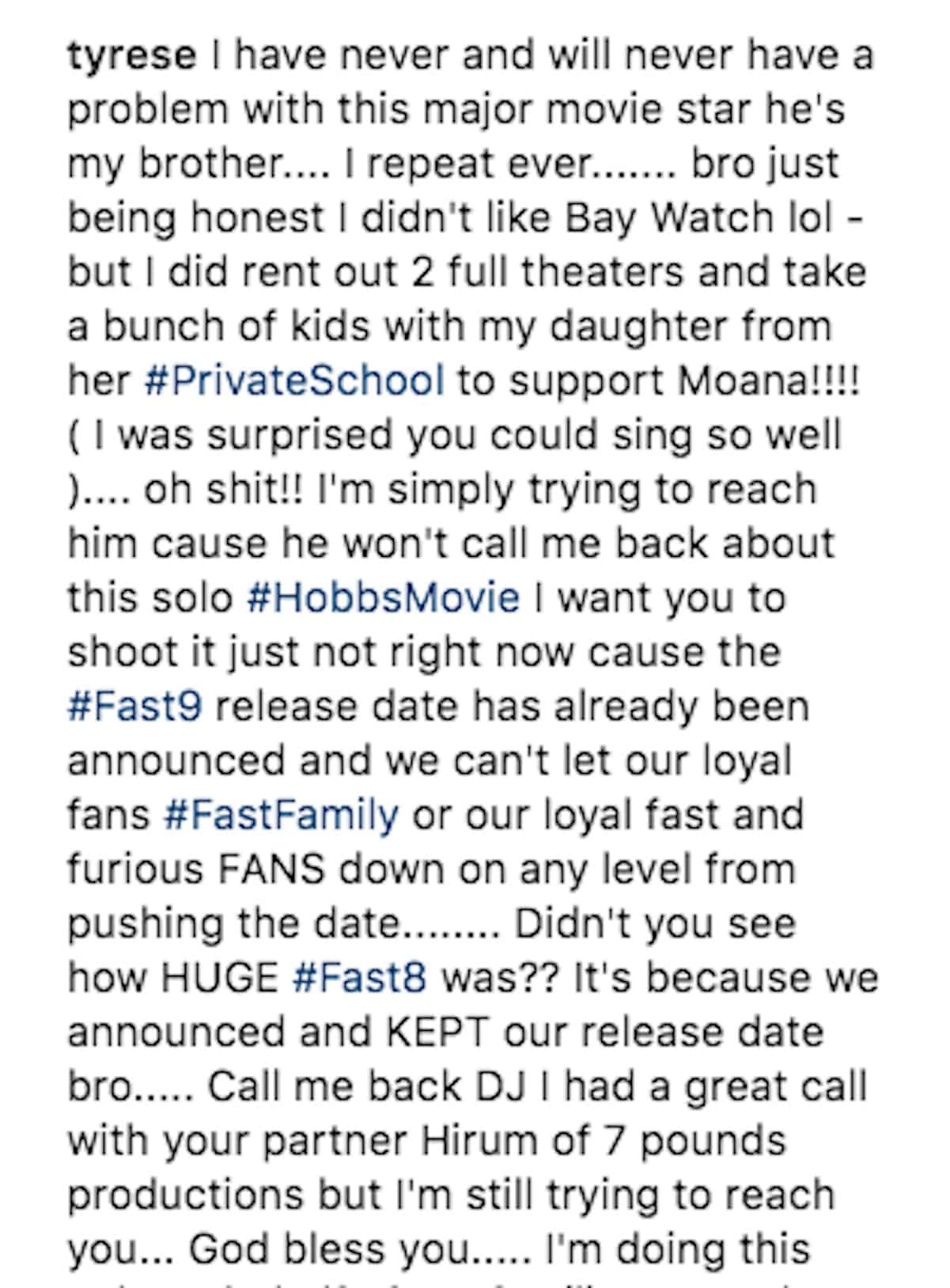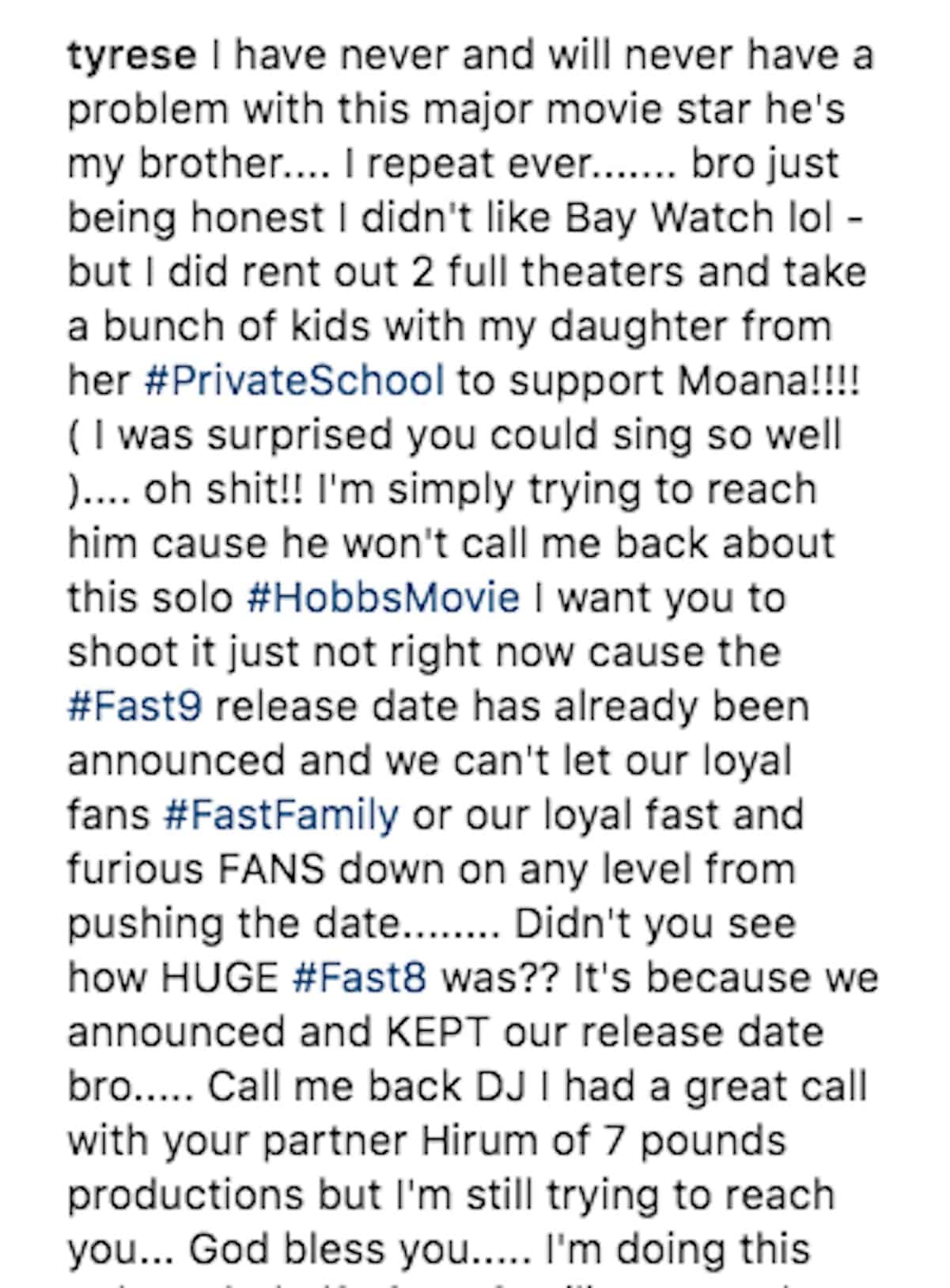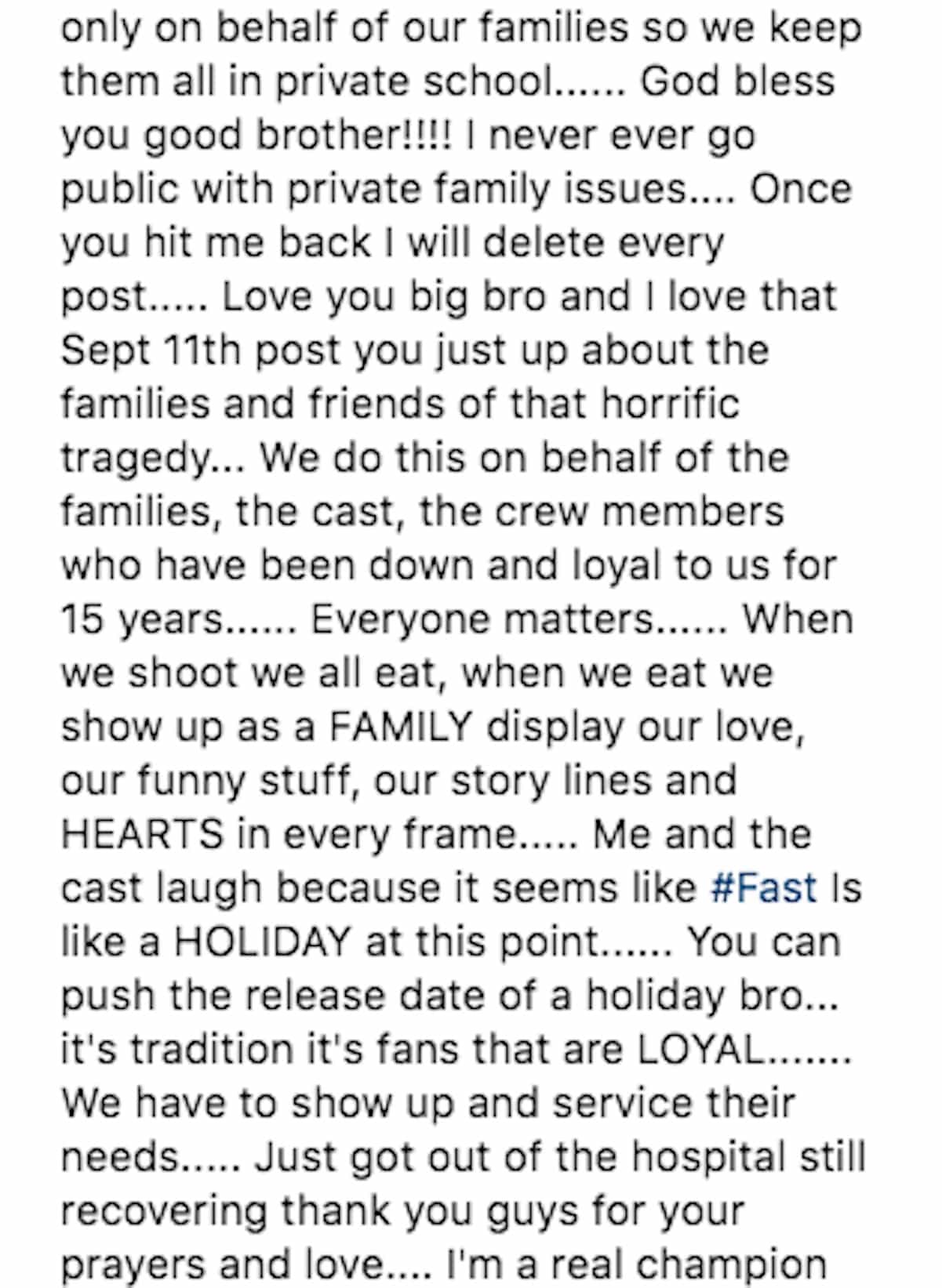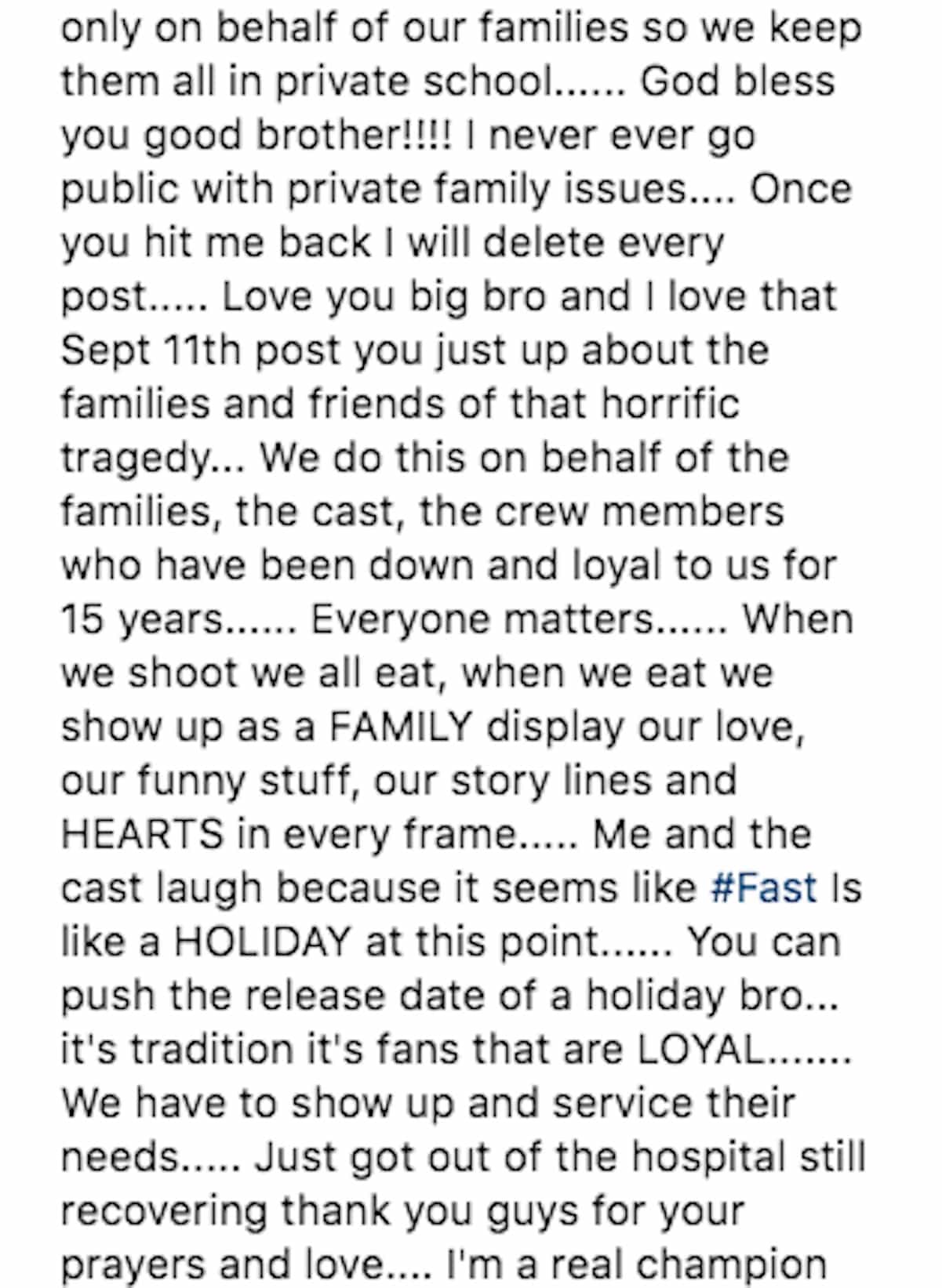 This whole franchise is a mess. They always have some petty drama going on!!