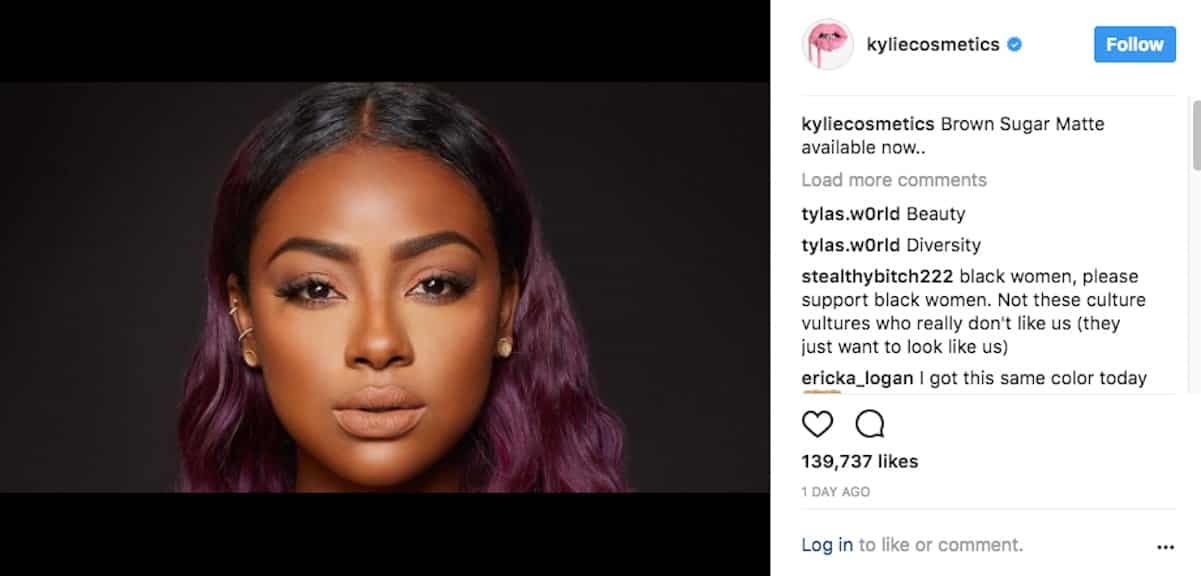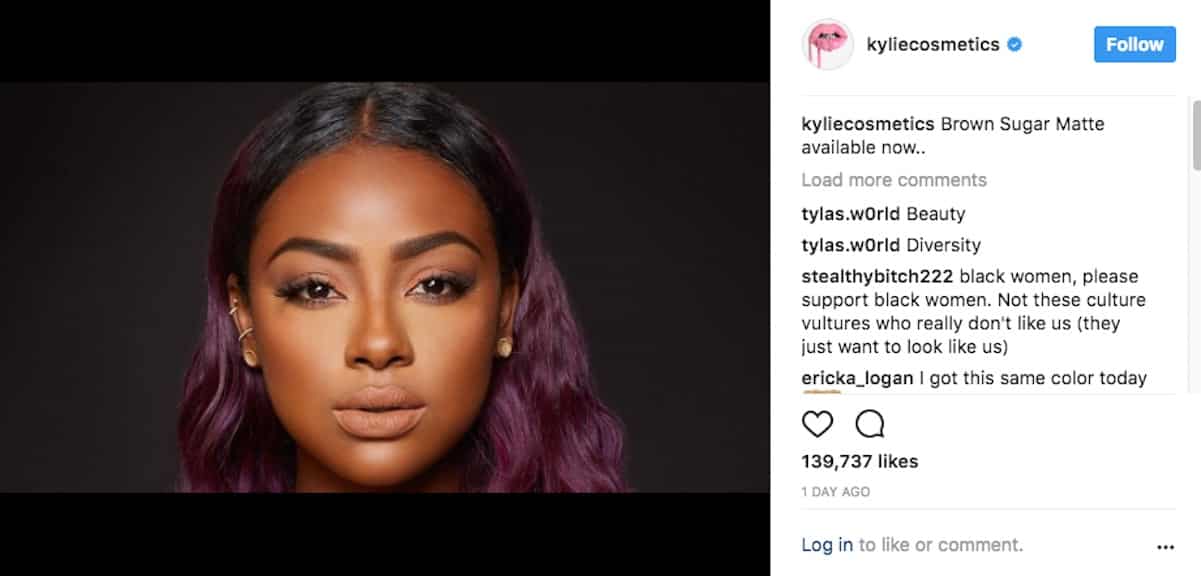 The Kardashian-Jenner family must be really shook about Fenty Beauty because they're doing whatever they can to snatch Rihanna's coins from black women!
Rihanna's massive makeup launch included 40 shades for women of all skin tones. It was praised for having a larger range of deep shades for women of color. The darker shades sold out almost immediately – letting the beauty industry know there's a market out there that has been neglected for so long.
Days later, Kim and Kylie FINALLY decided to promote their colors for dark skinned women through their Kylie Cosmetics and KKW Beauty brands.
Kylie promoted her Brown Sugar Matte with the image of a black woman on her company's social media accounts, and Kim shared a photo of her Deep/Dark powder contours just to remind people she has dark shades too! *Rolls eyes*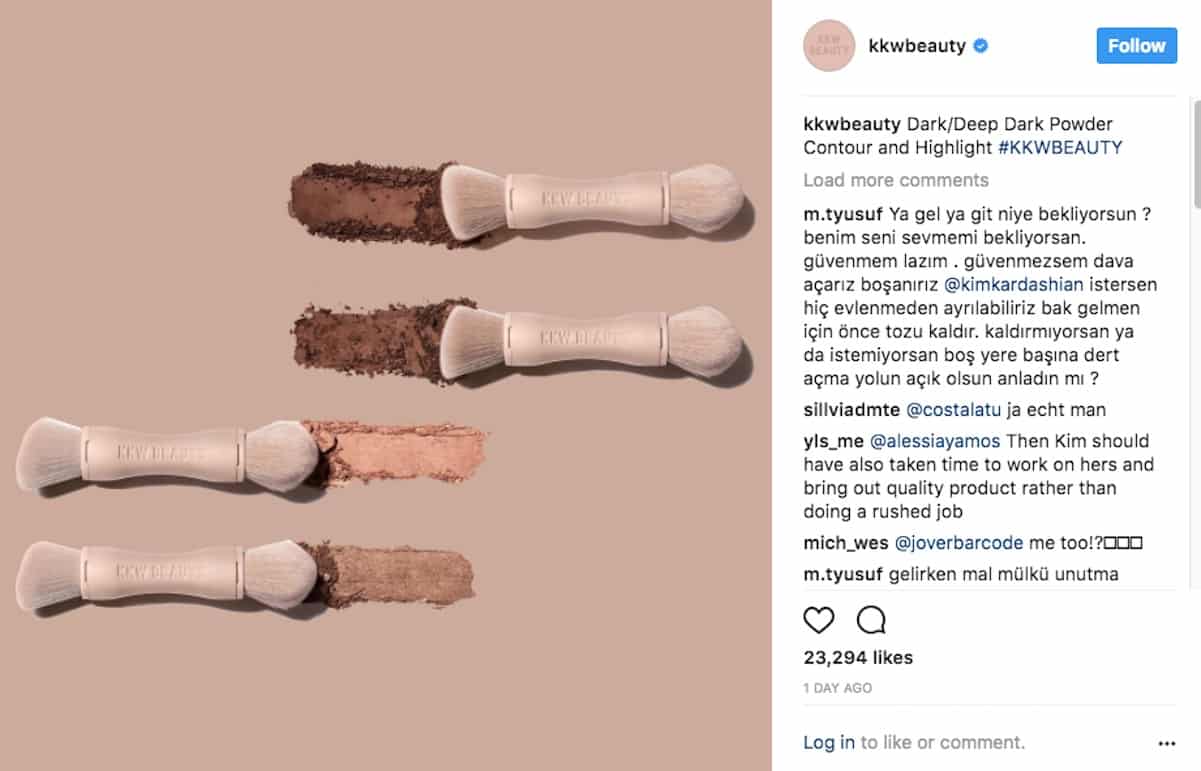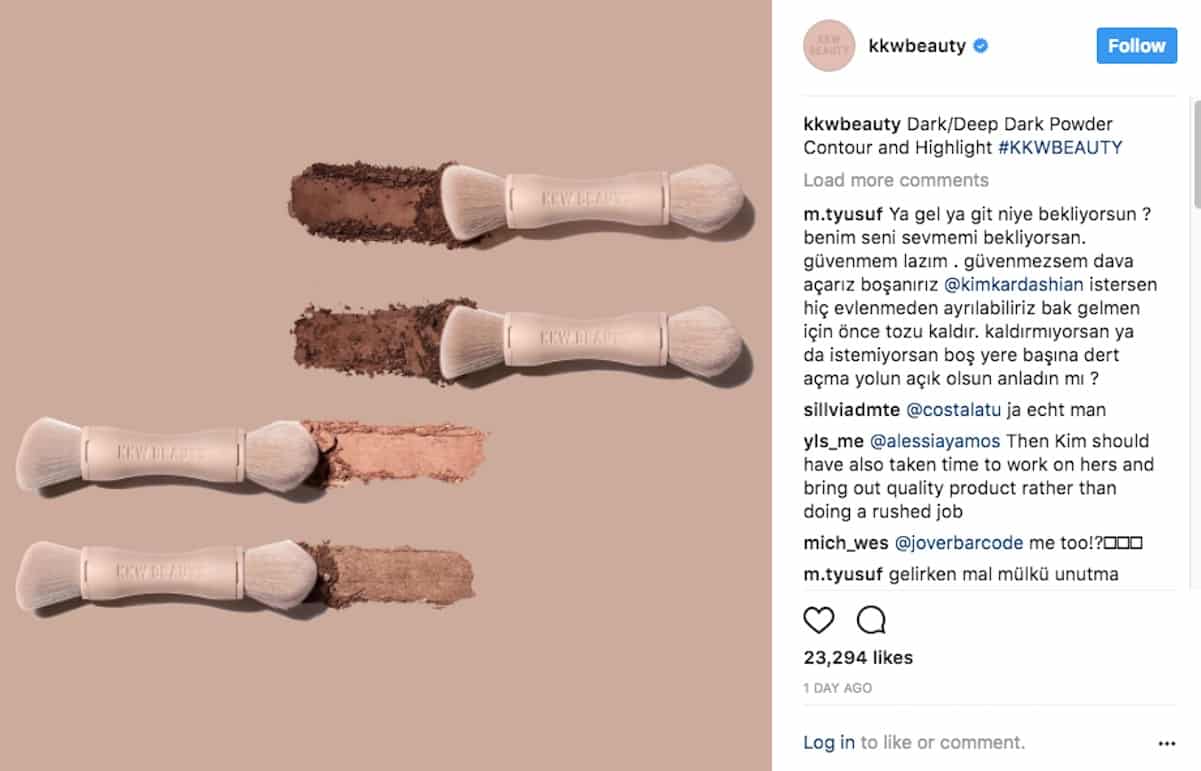 As you can guess, their comment sections are LIT.
@kyliecosmetics Just admit it, #FentyBeauty with all its diversity has got you shook, with your 'one black shade fits all' model. pic.twitter.com/QZRYGGGWEq

— Annabel R Nielsen (@annabel_rn) September 10, 2017