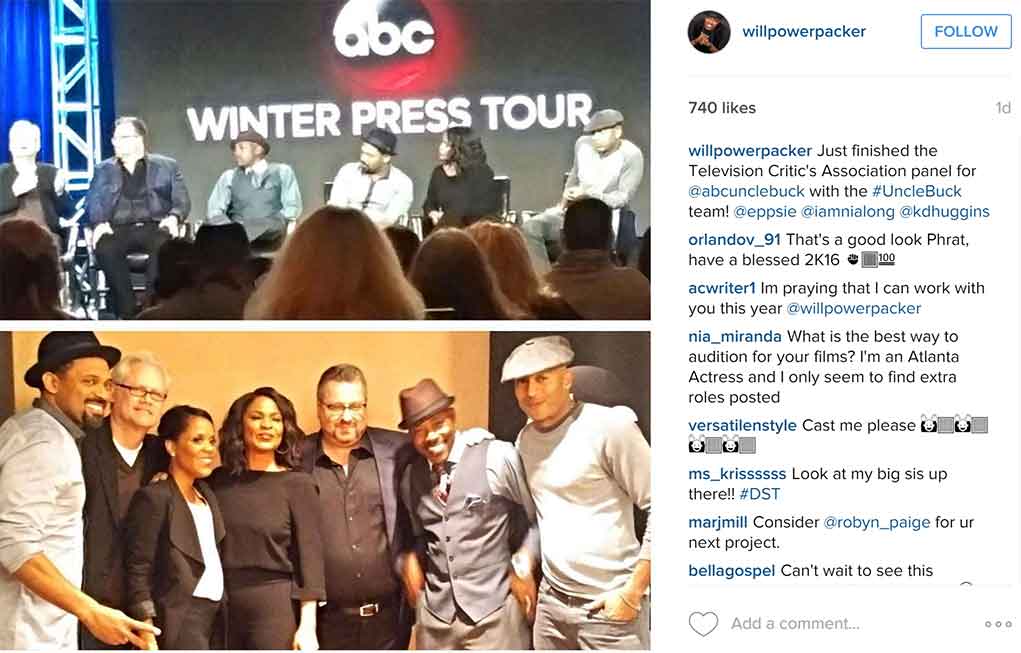 Say Uncle!
HSK Exclusive – If in the case you held any doubt concerning Hollywood's true purpose for Will "Power" Packer, the shady producer's latest set of blatant, buck'in lies should cause you to shelve that skepticism. Just ask Mike Epps, who appeared alongside Packer at ABC Networks' recent "Winter Press Tour," using the event to stage the announcement of Packer's "new" series … said to be filled with all kind of racial stereotypes. It's title? Simple, "Uncle Buck."
"Mike Epps calls Will Packer the "overseer" of Uncle Buck. There is an Uncle Buck in every race," adding his Uncle Buck is "speaking for all the Uncles Bucks." ~Deadline Hollywood
Not only has Will Packer proven once again to be down with dat agenda, from the choice words used to announce the project remake of the 1989 flick featuring a character brought to life by late actor/comedian John Candy, the fast-talkin' Floridian — also known as Will Packer — would have you believe he actually created the film works.
Check it:
"Exec producer Will Packer said the idea was his. "I said, Uncle Buck – what's happening with that title? That's an amazing title. I wanted to do a family show and I thought this would be an amazing entry point that would feel authentic. I said to [Cragg and Bradley] 'What would you do with Uncle Buck?'"