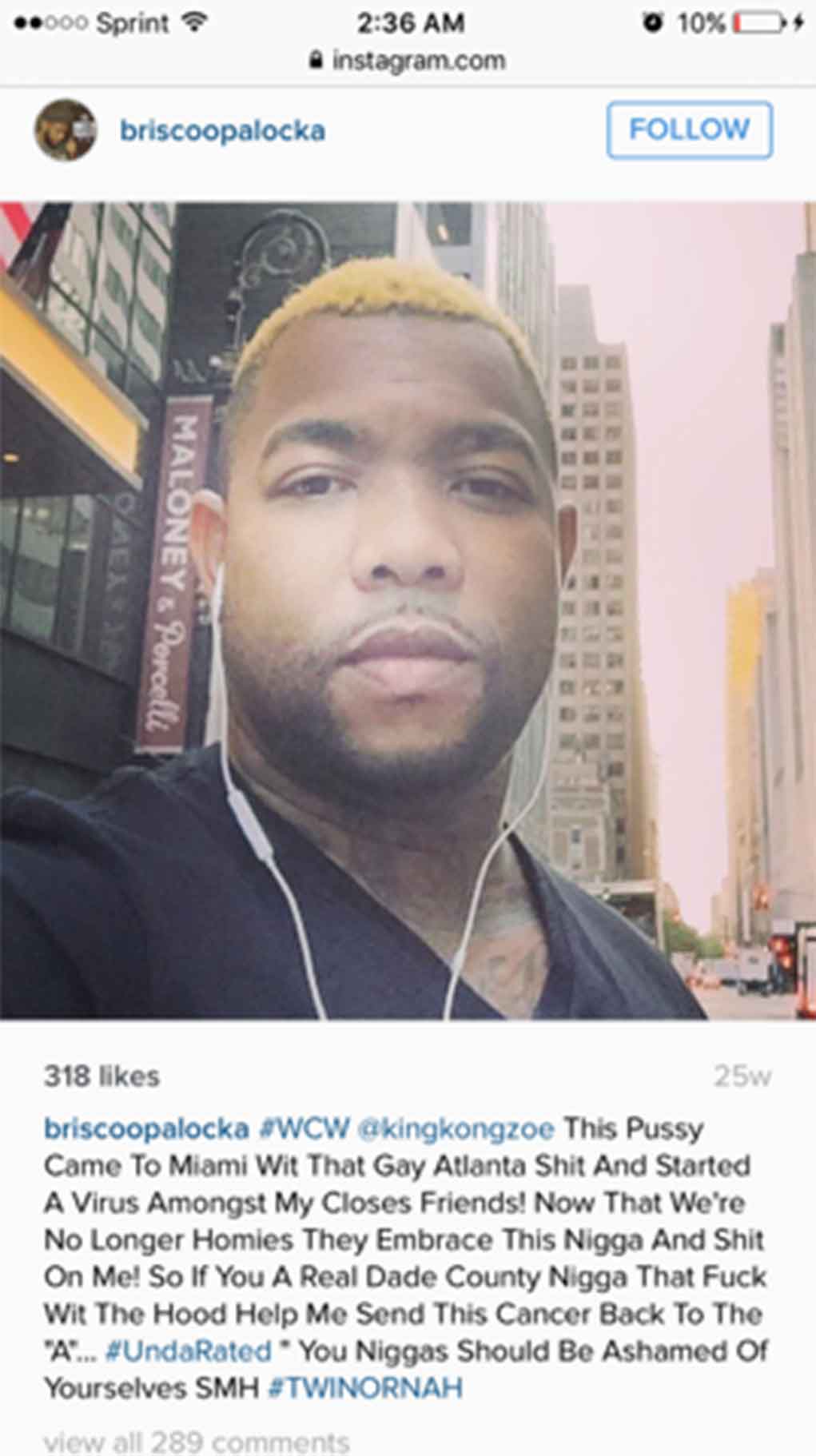 Word from the streets of Miami …
HSK Exclusive – Players and Hustlers in the 305 are said to have some static with Gorilla Zoe. That's according to out tipster, who exclusively tells HSK the 'King Kong' emcee is maliciously injecting "some kind of virus" that's allegedly infected parts of the social media matrix.
"The p*ssy came to Miami wit that gay Atlanta sh*t and started a virus amongst my closest friends! Now that we ain't homies, they embrac'in this nicca. I connected him, and he sh*t on me! So if you're a real Dade County N*gga that f*ck with the hood, help me send this cancer back to the A."
This could be a case of art depicting Life. Know why? Back in 2009, Gorilla Zoe dropped word that he "Got It" in a track from his "Don't Feed The Animals" album.
"I told you it aint trickin if you got it (I got It) … you got it (I got it) …"
Dig it:
"Zoe came out like he was a hard rapper & shit but that N*gga is straight f^g. When Zoe is in Miami he & Flo-Rida are in inseparable."