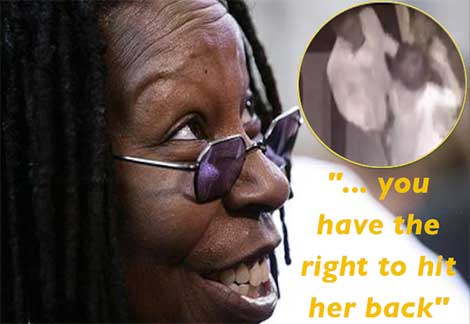 Whoopi Goldberg is a woman who condones men who fight a woman back! That's exactly what Whoopi revealed while the ladies of The View recently addressed Solange's infamous attack on Hova.
"If a woman hits you, to me, you have the right to hit her back."
Here's what Whoopi had to say:
"I think Solange was quite ready for him to do whatever he was going to do. This is the thing: If anybody hits you, you have the right – I know that many people are raised in a different way – but If I slap a man, he has every right to slap me back."
Was Jigga was about to fight Solange, like she was a man, before quickly catching himself? Of course! Don't believe me.. Just ask Bey's bodyguard, Julius.