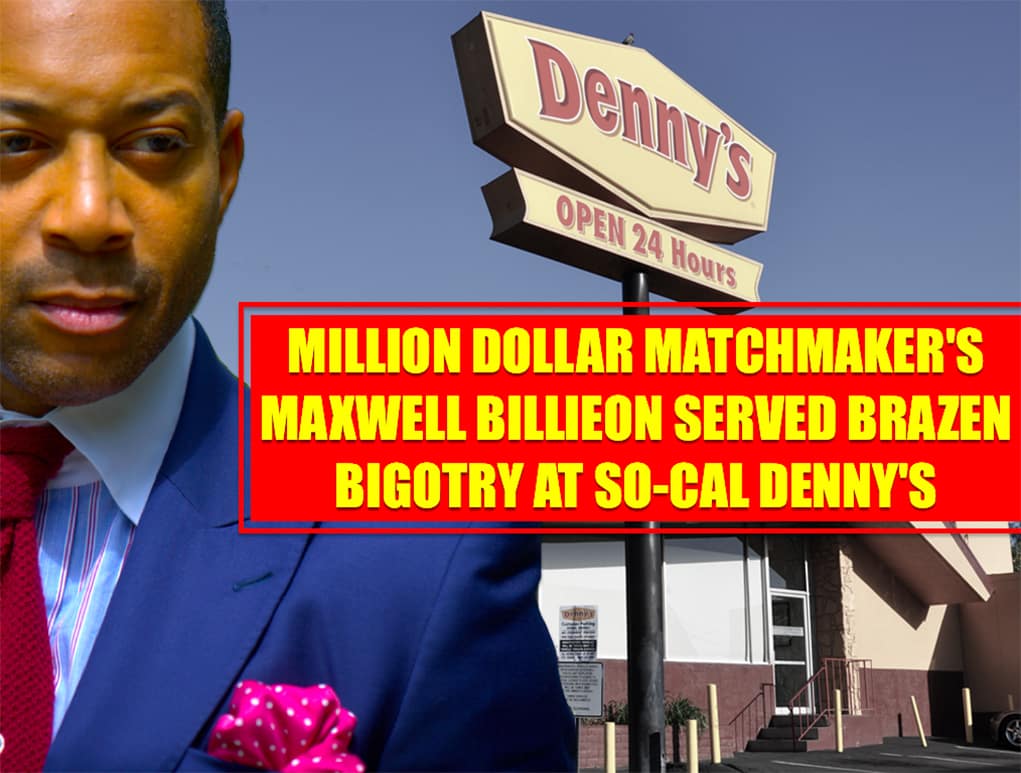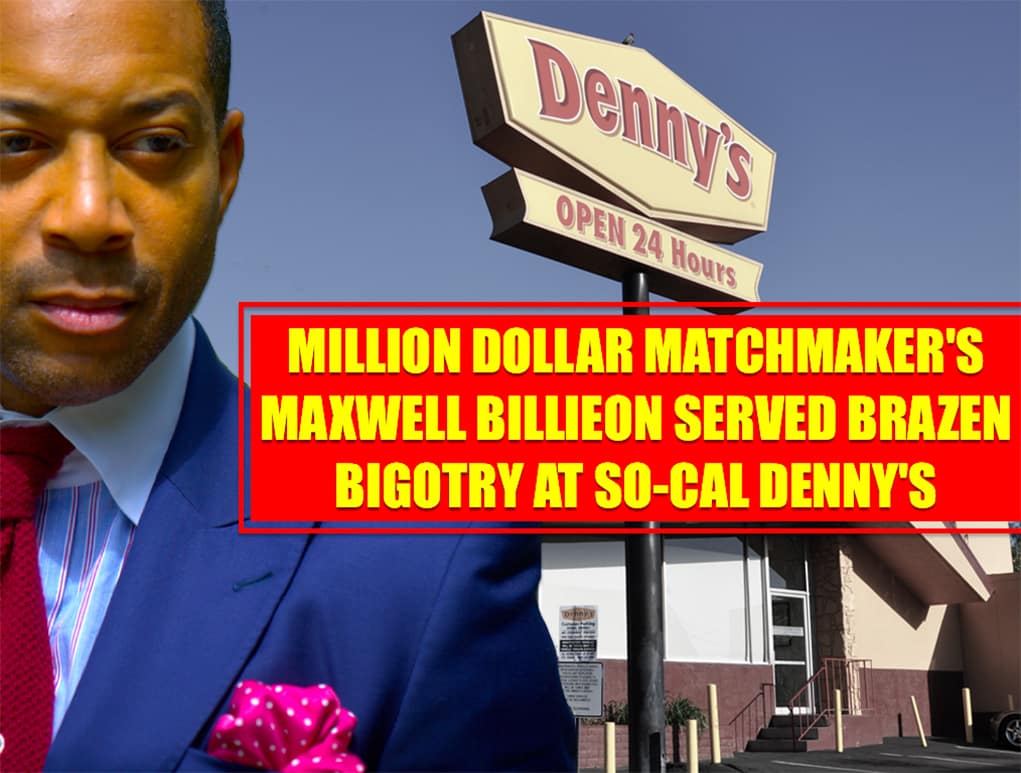 HSK Exclusive – Only time will tell how Denny's will respond to the racism recently uncovered inside at least one of its 1,593 US locations. Don't believe me? Just ask Million Dollar Matchmaker's Maxwell Billion, who recorded the racist incident he encountered while dining at Denny's.
"I stopped for a bite to eat at Denny's on a stop during my drive from So-Cal to Las Vegas. Little did I know that from the moment I entered that establishment, I would run into racism." ~ Maxwell Billieon, Million Dollar Matchmaker
In the video, a Denny's waiter openly acknowledges racist occurrences taking place at the 24-7 eatery — stating "it's the first time i've seen it [a confederate flag] today"
"Denny's is a public eatery and if I'm spending my money there, I shouldn't be forced to see a flagship of racist hatred for I would hope that we are striving to break bread in peace."
Denny's is no stranger to being scrutinized for racist incidents. Back in '94, the famous restaurant chain became notorious for bigotry, making national headlines after it was deemed "nearly synonymous with racism." This, after the restaurant giant struck a settlement deal to the tune of $54.4 million over racist revelations happening at many of its locations. Part of that deal reportedly involved Denny's launching of a "racial sensitivity training program for all Denny's employees." Just ask the secret service brotherhood responsible for protecting POTUS.
"In one case, Black Secret Service agents assigned to protect the president said they sat unserved until the whites around them had finished eating." — Associated Press
Now, Maxwell Billieon isn't alone in speaking out against Denny's shameful display of discrimination.
Here are some telling Tripadvisor reviews about Denny's: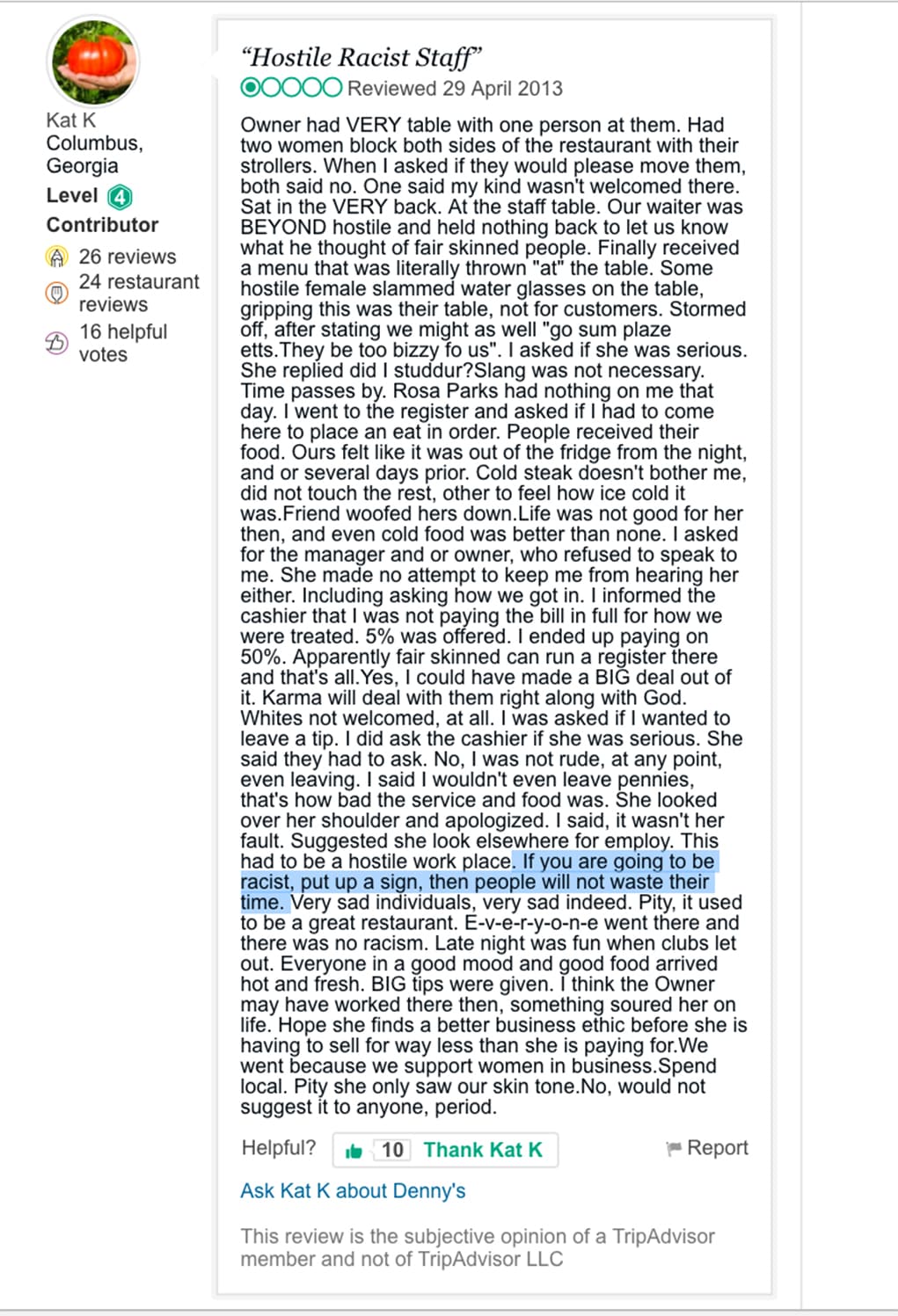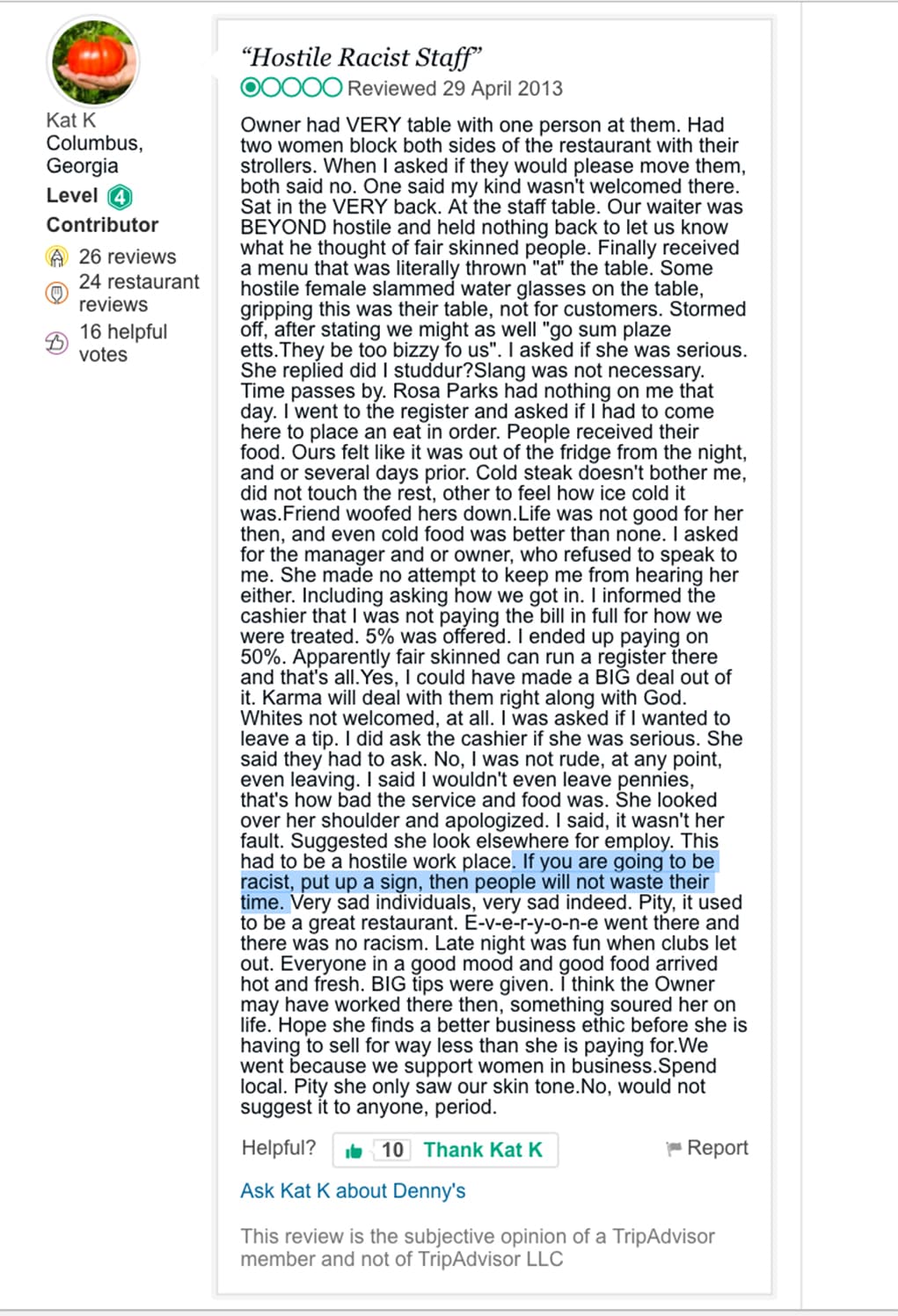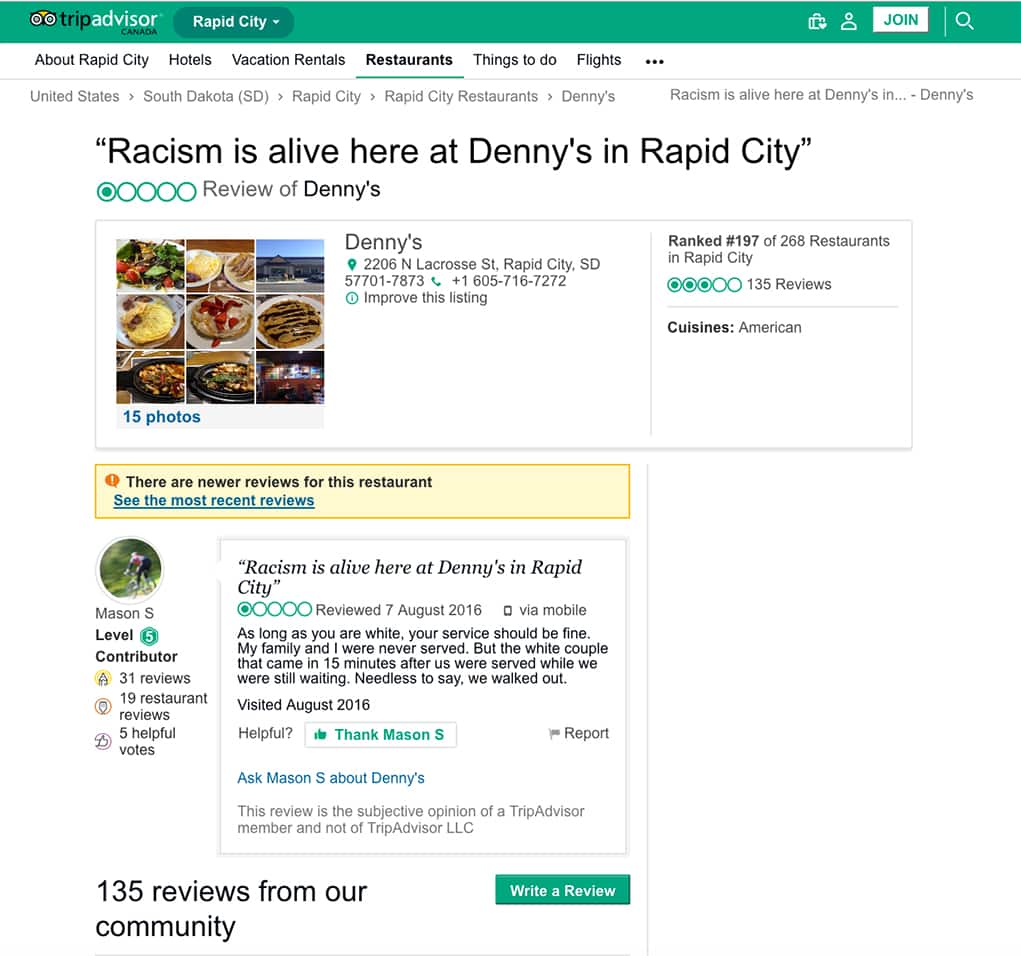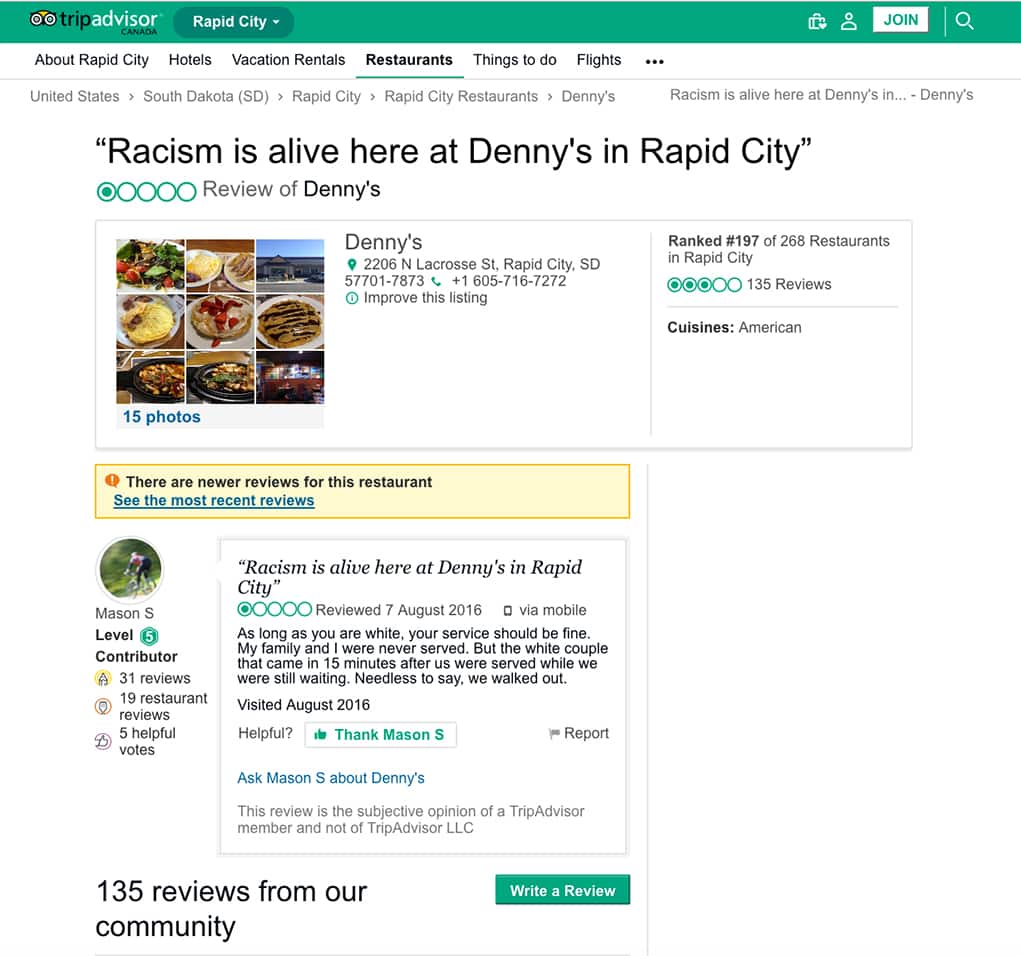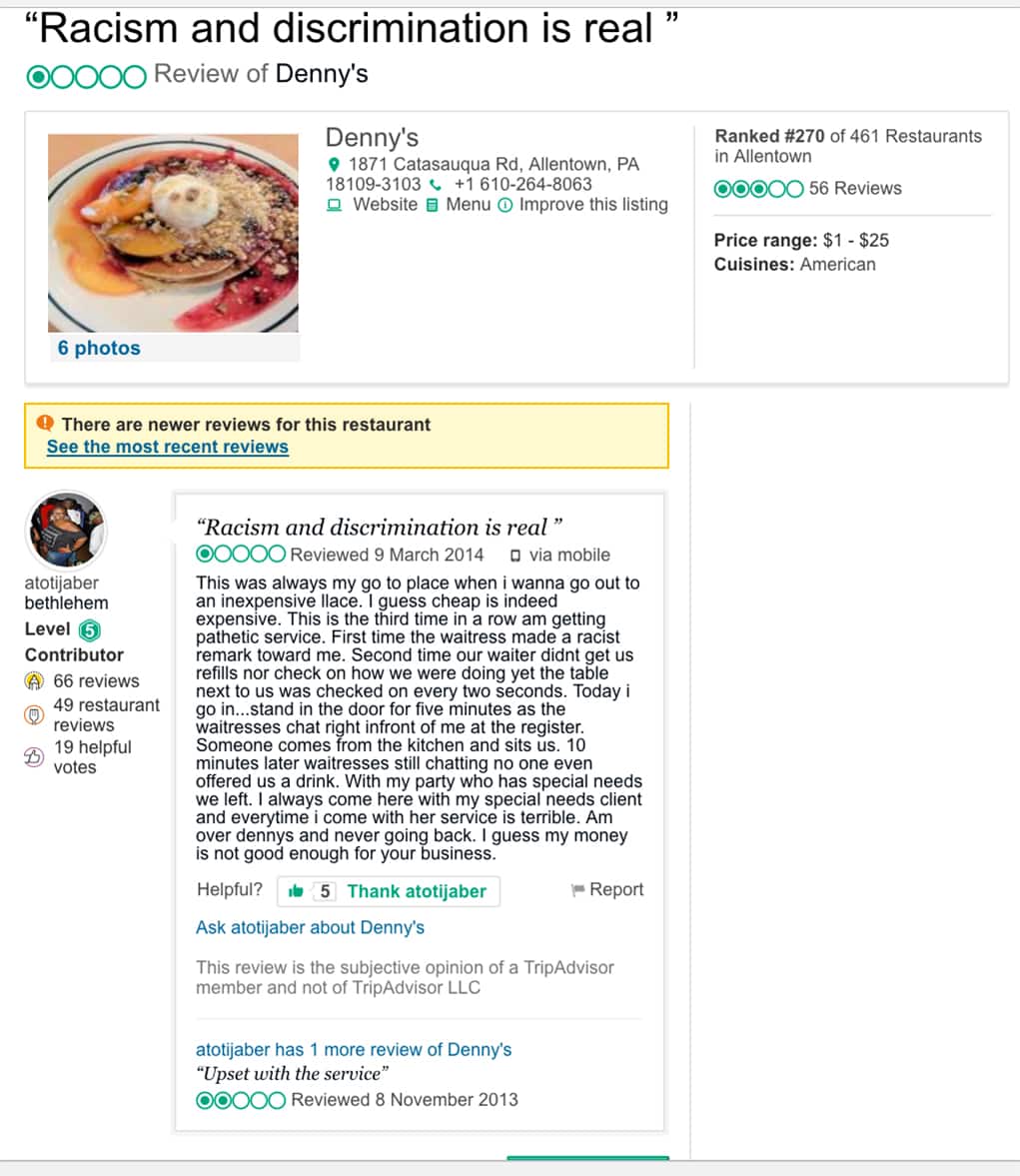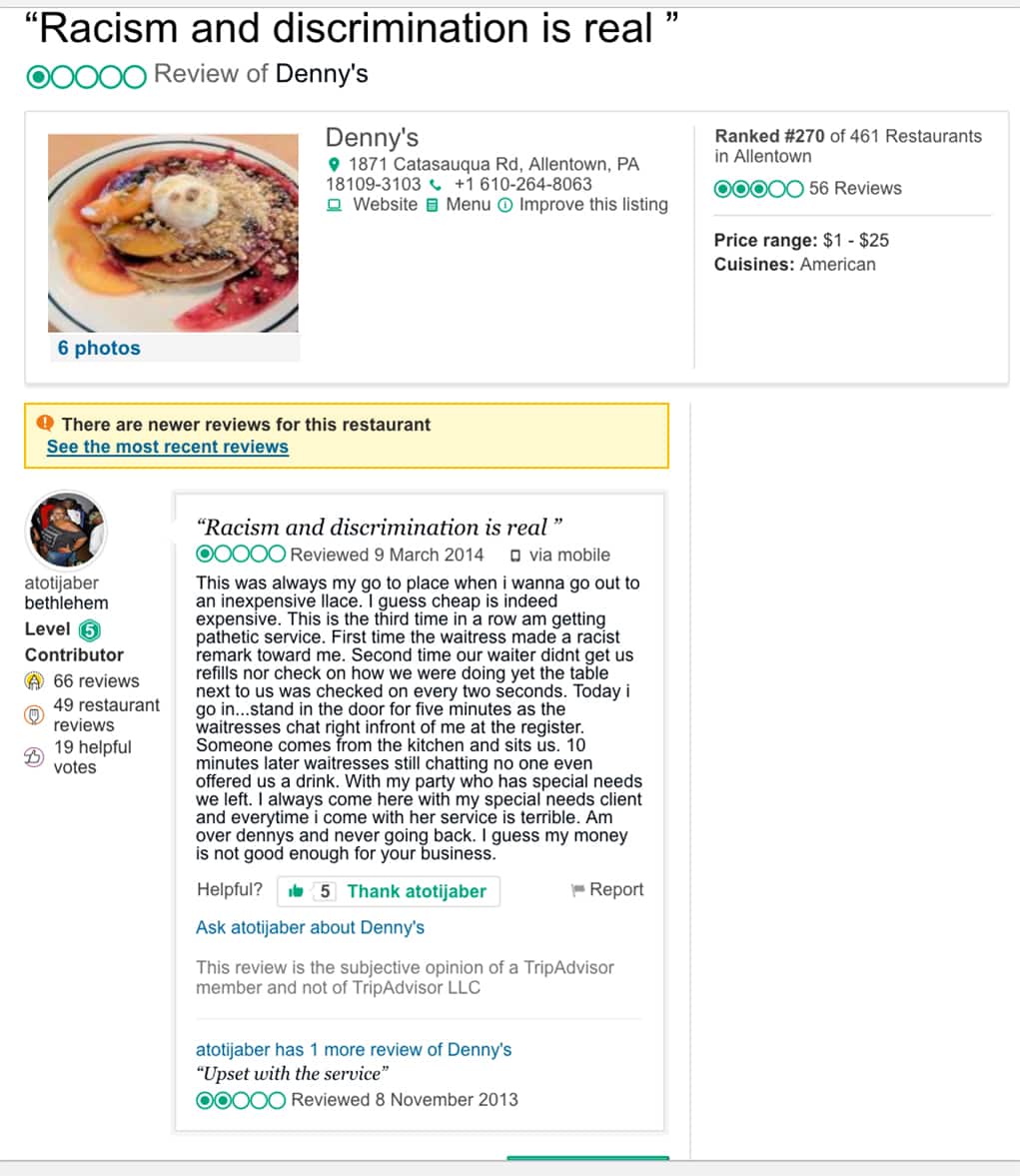 Here's the video taken straight outta Denny's: