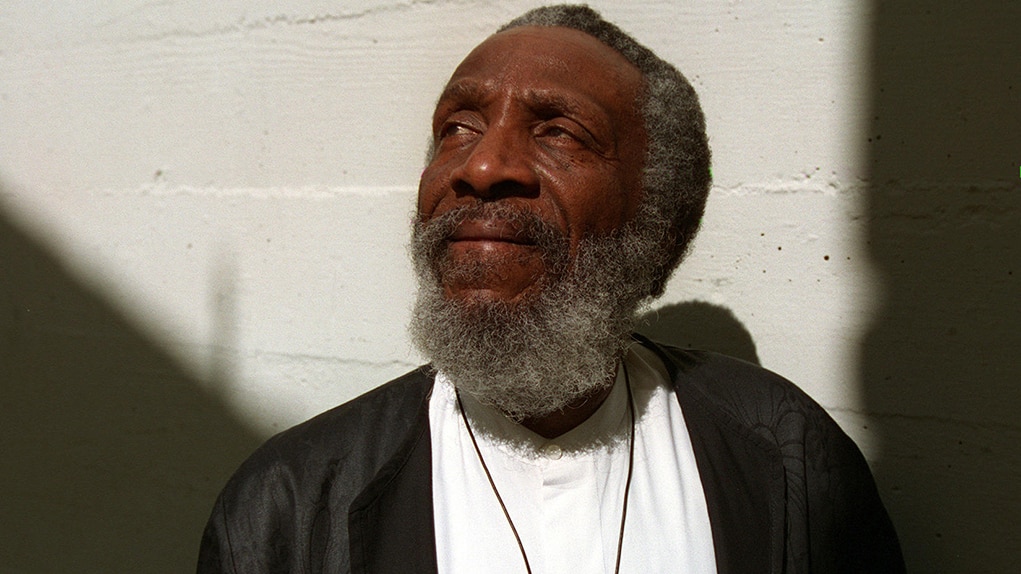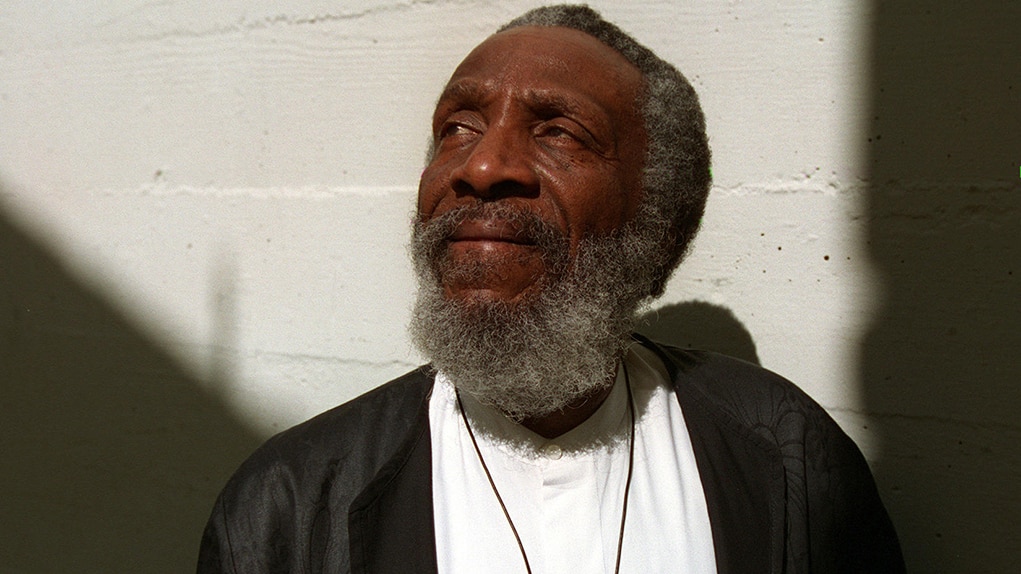 Dick Gregory, the pioneering satirist who transformed cool humor into a barbed force for civil rights in the 1960s, then veered from his craft for a life devoted to protest and fasting in the name of assorted social causes, health regimens and conspiracy theories, died Saturday in Washington. He was 84. Mr. Gregory's son Christian Gregory, who announced his death on social media, said more details would be released in the coming days. Mr. Gregory had been admitted to a hospital on Aug. 12, his son said in an earlier Facebook post.
Early in his career, Mr. Gregory insisted in interviews that his first order of business onstage was to get laughs, not to change how white America treated Negroes (the accepted word for African-Americans at the time). "Humor can no more find the solution to race problems than it can cure cancer," he said. Nonetheless, as the civil rights movement was kicking into high gear, whites who caught his club act or listened to his routines on records came away with a deeper feel for the nation's shameful racial history.
Mr. Gregory was a breakthrough performer in his appeal to whites — a crossover star, in contrast to veteran black comedians like Redd Foxx, Moms Mabley and Slappy White, whose earthy, pungent humor was mainly confined to black clubs on the so-called chitlin circuit.
Though he clearly seethed over the repression of blacks, he resorted to neither scoldings nor lectures when playing big-time rooms like the hungry i in San Francisco or the Village Gate in New York. Rather, he won audiences over with wry observations about the country's racial chasm. He would plant himself on a stool, the picture of insouciance in a three-button suit and dark tie, dragging slowly on a cigarette, which he used as a punctuation mark. From that perch he would bid America to look in the mirror, and to laugh at itself.
"Segregation is not all bad," he would say. "Have you ever heard of a collision where the people in the back of the bus got hurt?" Or: "You know the definition of a Southern moderate? That's a cat that'll lynch you from a low tree." Or: "I heard we've got lots of black astronauts. Saving them for the first spaceflight to the sun."
Some lines became classics, like the one about a restaurant waitress in the segregated South who told him, "We don't serve colored people here," to which Mr. Gregory replied: "That's all right, I don't eat colored people. Just bring me a whole fried chicken." Lunch-counter sit-ins, central to the early civil rights protests, did not always work out as planned. "I sat in at a lunch counter for nine months," he said. "When they finally integrated, they didn't have what I wanted."
Mr. Gregory was a national sensation in the early 1960s, earning thousands of dollars a week from club dates and from records like "In Living Black and White" and "Dick Gregory Talks Turkey." He wrote the first of his dozen books. Time magazine, enormously powerful then, ran a profile of him. Jack Paar, that era's "Tonight Show" host, had him on as a guest — after Mr. Gregory demanded that he be invited to sit for a chat. Until then, black performers did their numbers, then had to leave. Time on Paar's sofa was a sign of having arrived.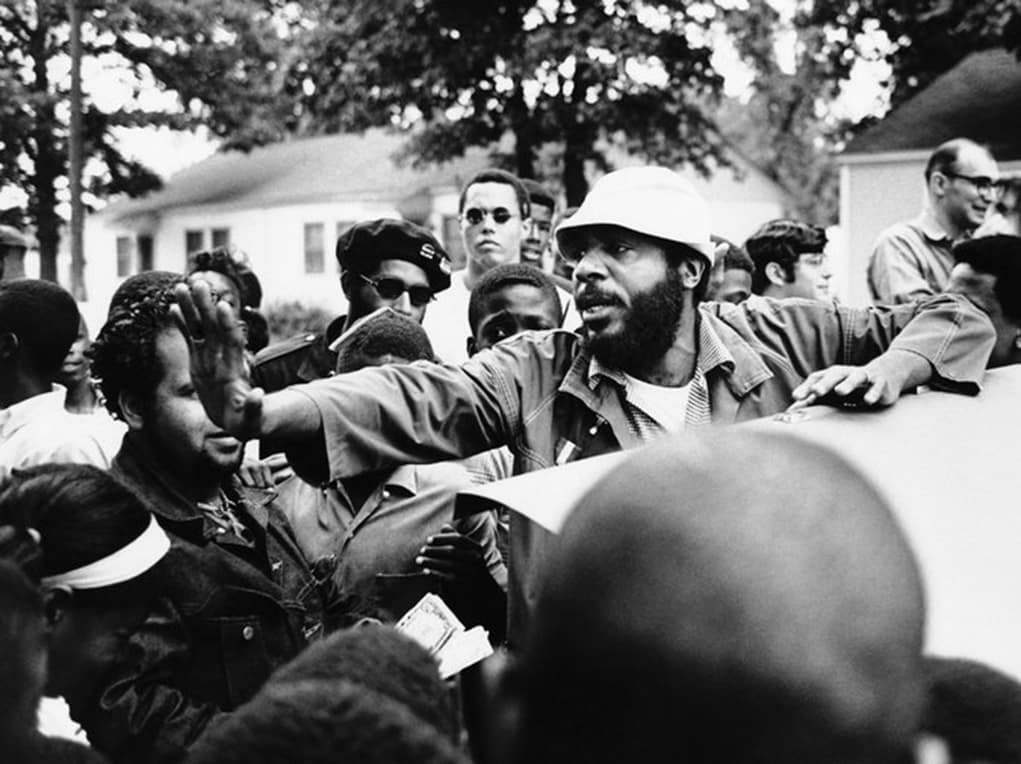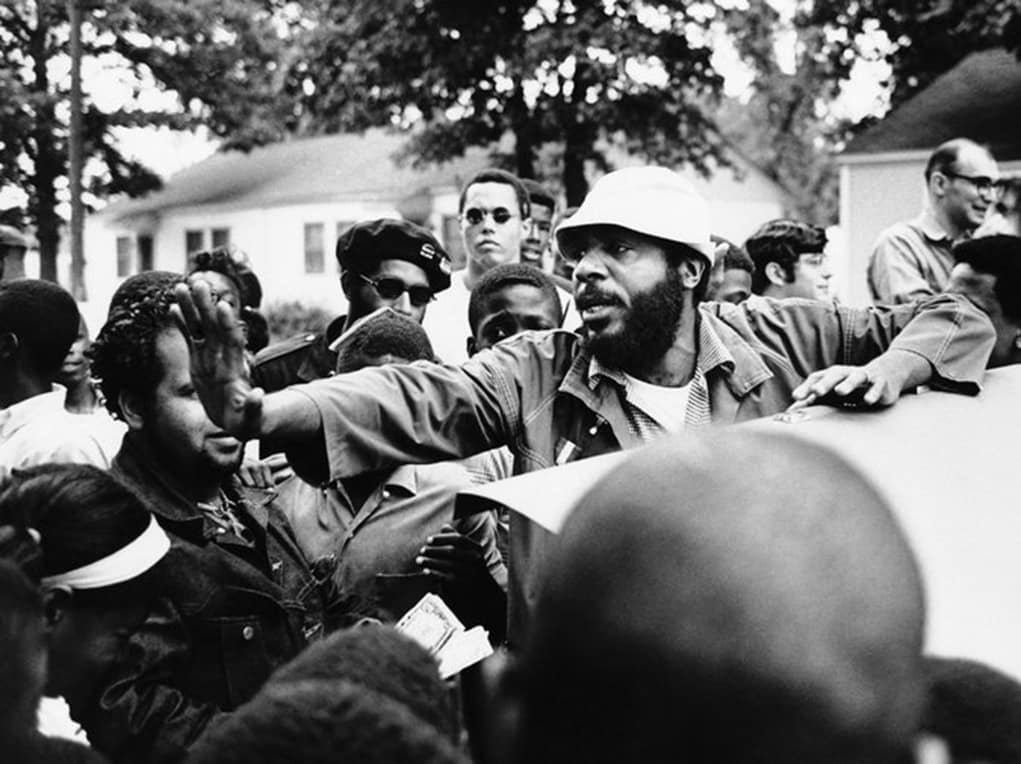 Newspapers in those days routinely put Mr. Gregory on a par with two white performers, Mort Sahl and Lenny Bruce, anointing them a troika of modern satire. Just as routinely, he was later credited with paving the way for a new wave of black comedians who would make it big in the white world, notably two talents of thoroughly different sensibilities: the reflective Bill Cosby and the trenchant Richard Pryor. It was Mr. Gregory's conviction that within a well-delivered joke lies power. He learned that lesson growing up in St. Louis, achingly poor and fatherless and often picked on by other children in his neighborhood.
"They were going to laugh anyway, but if I made the jokes they'd laugh with me instead of at me," he said in a 1964 autobiography, written with Robert Lipsyte. "After a while," he wrote, "I could say anything I wanted. I got a reputation as a funny man. And then I started to turn the jokes on them." He titled that book "nigger," lowercase N. The word — typically reduced these days to "the N-word" — figured prominently in his routines, even as he shunned the obscenities that casually littered the acts of other comedians.
"I said, let's pull it out of the closet, let's lay it out there, let's deal with it, let's dissect it," he said in a 2000 interview with NPR. "It should never be called 'the N-word.' " In 1962, Mr. Gregory joined a demonstration for black voting rights in Mississippi. That was a beginning. He threw himself into social activism body and soul, viewing it as a higher calling. Arrests came by the dozens. In a Birmingham, Ala., jail in 1963, he wrote, he endured "the first really good beating I ever had in my life." He added: "It was just body pain, though. The Negro has a callus growing on his soul, and it's getting harder and harder to hurt him there." In 1965, he was shot in the leg (the wound was not grave) by a rioter as he tried to be a peacemaker during the Watts riots in Los Angeles.
Increasingly, he skipped club dates to march or to perform at benefits for civil rights groups. Club owners became reluctant to book him: Who knew if he might fly off to Alabama on a moment's notice? As the '60s wore on, the college lecture circuit became his principal forum.
"Against the advice of almost everyone, he decided to risk his career for civil rights," Gerald Nachman wrote in "Seriously Funny: The Rebel Comedians of the 1950s and 1960s" (2003). Some pillars of the movement, like Whitney M. Young Jr., executive director of the National Urban League, who died in 1971, believed that Mr. Gregory was more valuable to their cause onstage than in the streets. To which Mr. Gregory replied, "When America goes to war, she don't send her comedians."
In 1967, his head now ringed with a full beard and bushy hair — no more the thin mustache of earlier years — he ran for mayor of Chicago, more or less as a stunt. The next year he ran for president on the Freedom and Peace Party ticket, getting by his count 1.5 million write-in votes. The official figure was 47,133. There seemed few causes he would not embrace. He took to fasting for weeks on end, his once-robust body shrinking at times to 95 pounds. Across the decades, he went on dozens of hunger strikes, over issues including the Vietnam War, the failed Equal Rights Amendment, police brutality, South African apartheid, nuclear power, prison reform, drug abuse and American Indian rights.
And he reveled in conspiracy theories, elaborating on them in language that could be enigmatic and circuitous. Hidden hands, Mr. Gregory insisted, were behind everything from a crack cocaine epidemic to the terrorist attacks of Sept. 11, 2001; from the murders of President John F. Kennedy, Robert F. Kennedy, the Rev. Dr. Martin Luther King Jr. and John Lennon to the plane crash that killed John F. Kennedy Jr. Whom to blame? "Whoever the people are who control the system," he told The Washington Post in 2000. His fasting led to a keen interest in nutrition. Working in the 1980s with a Swedish health food company, Mr. Gregory developed a weight-reduction powder called Slim-Safe Bahamian Diet. The partners had a falling-out, and the business swooned.
Still, Mr. Gregory remained a fervent health-food advocate. In late 1999, he learned he had lymphoma but rejected chemotherapy, relying instead on vitamins, herbs and exercise. The cancer went into remission. His activism came at a price, however. For one thing, the cascade of cash that he had once enjoyed turned into a trickle. His family paid, too.
Mr. Gregory moved to Chicago to build a comedy career in the late 1950s. There he met Lillian Smith, a secretary at the University of Chicago, and they were married in 1959. They had 11 children, one of whom, Richard Jr., died in infancy. In 1973, when cash was still rolling in, they bought a 400-acre farm near Plymouth, Mass. (Why Plymouth? "I think the white folks is coming back, and I'm going to get a handful of Indians and stop 'em there this time," Mr. Gregory said.) But by the early 1990s, the strapped Gregorys had lost the farm and moved into an apartment in Plymouth.
Over more than five decades of marriage, Lillian Gregory said, she understood her husband's need — some called it an obsession — to wander off on behalf of this or that cause, typically earning nothing except attention, and sometimes not even that. But Christian Gregory, a chiropractor in Washington, said to The Washington Post in 2000: "He told his 10 children that the movement came before the family. It was a hard pill to swallow."