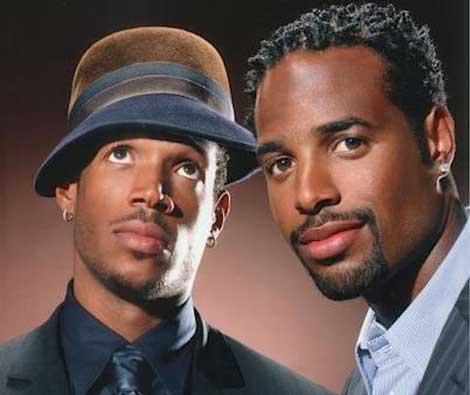 Woes Of Sibling Rivalry: Keenan Vs. Damon; Shawn Vs. Marlon
HSK Exclusive – The eldest of the Wayans brothers could be a sibling who sees his birth order as something that's crowned him leader of the pack – ultimately creating an undesirable domino effect within the family unit. This as sources exclusively reveal long time beefs between brothers, Keenan and Damon; and brothers Shawn and Marlon.
Keenan Ivory Wayans is being credited for sparking the reported sibling rivalry between the Wayans brothers. Sources say since as far back as childhood, the actor bullied his younger brothers. But, we're told even after Keenan packed up and moved away from the clan, the bullying lived on. That's because Keenan may have passed the bully torch to the elder of the two youngest brothers, Shawn Wayans.
It's reported to be why, despite appearing tight when walking the red carpet, Damon and Keenan Wayans' relationship remains a distant one; with Marlon and Shawn Wayans mirroring the elder pair.
Here's what an insider had to say about the situation:
"Keenan and Damon never really got along, and Shawn was always jealous of Marlon.

Kennan is a control freak, and was a bully to the rest of the family. He had his brothers dressing, and acting like him. Damon didn't want anything to do with it, he wanted to separate himself from the clan from day one.

Shawn Wayans is the worst…he used to bully Marlon. The whole family was jealous of Marlon when he started to do movies like 'Requiem For a Dream'. Shawn is the most bitter of all of them…no one in Hollywood likes him, maybe it's because he has no talent."