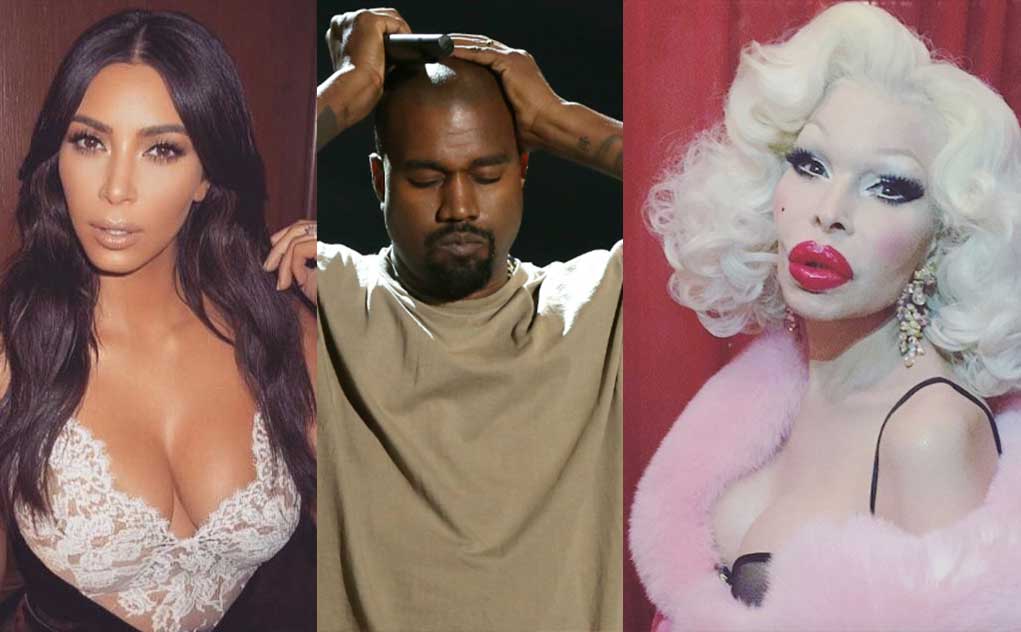 Don't think Kim will look much different in about 11 years…
According to Page Six:
After transgender New York nightlife fixture Amanda Lepore dished in her new memoir, "Doll Parts," about a relationship with an unnamed rapper, sources have speculated the hip-hop maven in question could be Kanye West.
A New York Times profile this week on voluptuous Lepore says that in the book: "Ms. Lepore describes having an assignation with a famous rapper whose songs often play in the clubs she frequents. Soon after, she writes, he got married, and 'I couldn't help but think that his wife had a similar body type to me.' "
That sparked buzz that the unnamed rapper was West — now married to curvy reality queen Kim Kardashian.