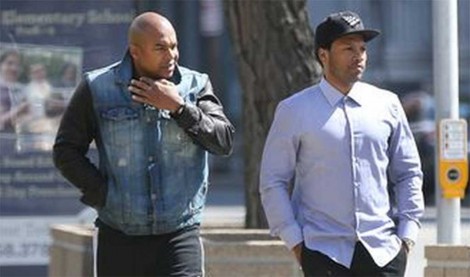 "Our live event (Love & Hip Hop Live: The Wedding) will now be bigger than we ever expected! This is a win/win for VH1 & Mona Scott." ~VH1 Executive
HSK Exclusive – Love & Hip Hop's, Mendeecees Harris, pleaded guilty yesterday to a narcotics conspiracy that involved Harris the transporting and distribution of large quantities of cocaine and heroin, for sale, in upstate New York.
What may be most troubling of all this, is that VH1 seems to see this as a cash cow opportunity, instead of the glamorizing people responsible for pushing drugs in our communities.
HSK exclusively revealed last year, before Mendeecees was released on bail, that he had decided to co-operate with authorities, in return for bail and a lighter sentence once a guilty plea had been entered.
Here's what's being reported:
"During the appearance, Harris admitted he was involved in a drug trafficking operation that between 2005 and 2012 shipped cocaine and heroin to the Rochester region.

Under an agreement with federal prosecutors, Harris also turns over money from his television show and paid appearances. He's paid after every episode airs. That money, which the federal government will keep, has totaled more than $103,000, said his attorney Donald Thompson.

Harris, who is free on a $600,000 bail package, will face a sentence of 8 to 10 years in federal prison and/or a fine ranging from $15,000 to $5 million. He will also face four or five years of supervised release, Thompson said.

Harris' co-defendants Ronald Walker, and Harris' brother Tyrus Harris, previously pleaded guilty to their roles in the case. Walker is serving 10 years in federal prison.

Geraci agreed to allow Mendeecees Harris to remain free on bail until his sentencing, which is scheduled for Aug. 31 at 3 p.m.

Harris and his fiancée, Yandy Smith, will be getting married on live television next month on Love & Hip Hop Live: The Wedding. In February, Smith gave birth to the couple's second child."