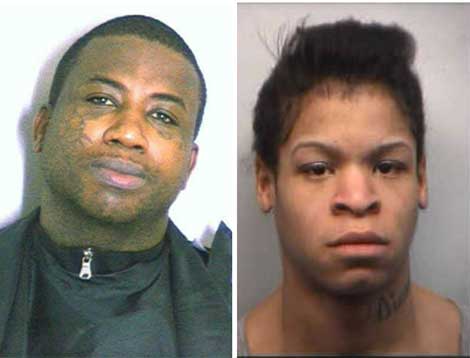 "Little do these wannabe thugs know the ice-cream tattoo isn't the only thing sweet about Gucci Mane."  ~C.O., Fulton County Prison
Gucci Mane is said to be at the center of investigations over the alleged rape of a trans inmate. Sources say… the alleged incident "occurred last Thursday (July 10, 2014) around 11PM, behind the walls of Georgia's "overpopulated and understaffed" Fulton County Jail.
That's where Radric 'Gucci Mane' Davis is serving a 39-month sentence over a federal firearms charge. The rapper's alleged rape victim, Lamar Coleman, is revealed to be serving time for prostitution.
"The crazy part about this situation is Gucci Mane was given a light sentence from prosecutors, but still couldn't manage to serve his time without further incident."
Here's what a Fulton County Jail correctional officer reveals:
"Lamar Coleman claims he was raped by the infamous rapper Gucci Mane for stealing a pack of cigarettes. Usually prison rapes are swept underneath the rug, but I thought this situation was interesting due to the fact young men ride around gang banging to his music. Little do these want to be thugs know the ice-cream tattoo isn't the only thing sweet about Gucci Mane."