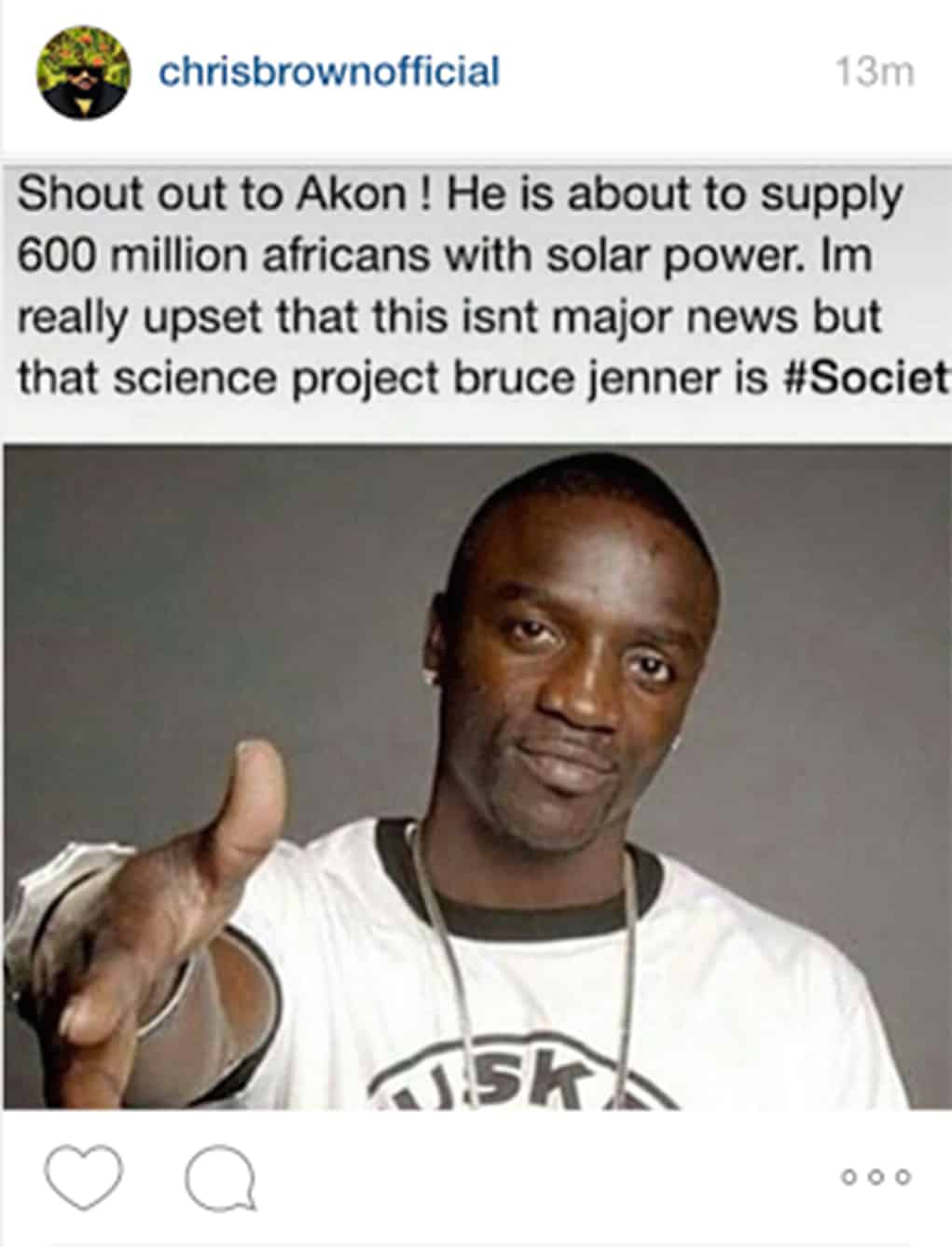 The Instagram photo congratulating Akon for his charitable deeds while calling Brice Jenner a science project, which Snoop Dog made famous on Friday, is causing trouble for another celebrity… Namely, Chris Brown.
You may remember from Last year, transsexual party girl, Shauna Brooks, made the tabloid headlines after she revealed that she had been invited to party at Chris Brown's home in Virginia.
Flash forward to yesterday; Chris re-posted to IG the Caitlyn Jenner "Science Project" meme, causing Shauna Brooks to come out of hiding and give Chris an ultimatum.
Needless to say, Chris Brown soon after deleted the image.
Shauna Brooks Comments via @CelebGozzip