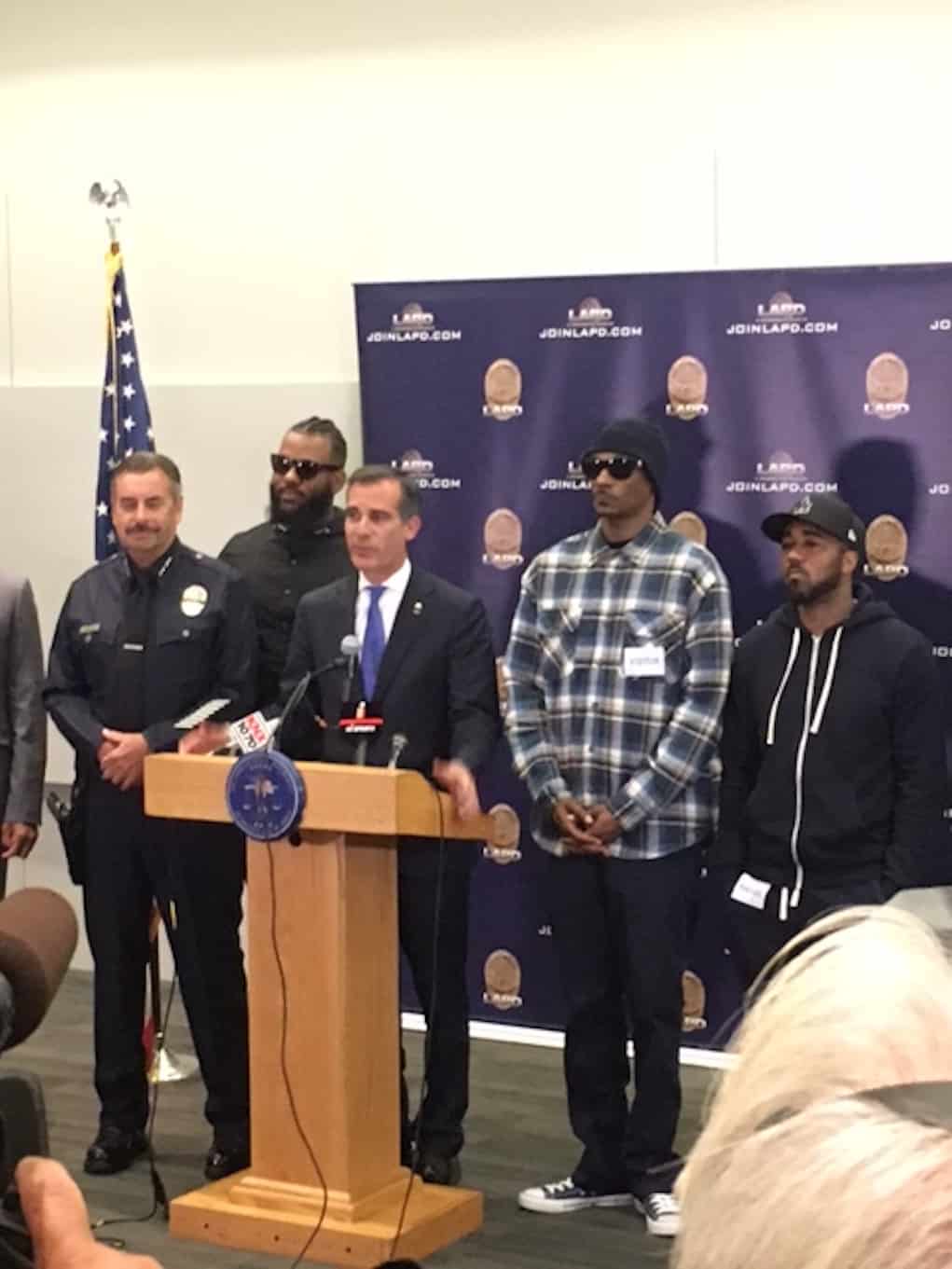 The Game and Snoop Dogg came together to lead a march this morning in Los Angeles. The march ended at the steps of the LAPD's graduation for its newest officers, and it comes just hours after five Dallas police officers were killed during a sniper attack.
Early this morning, Game called for men of all races to march with him to the Los Angeles Police Department's headquarters to "make the Californian government & it's law branches aware that from today forward, we will be UNIFIED as minorities & we will no longer allow them to hunt us or be hunted by us!!!"
He encouraged women and children to stay at home, and to leave the weapons and anything illegal behind.
"Do not come high or belligerent…We don't need any HOT HEADS or anyone there for the wrong reasons… We will stand as we are, UNIFIED. I'm calling ALL GANGS, ALL RACES, ALL GROWN MEN affiliated or not & we will stand UNIFIED," – Game
The rappers are now involved in a live press conference with LAPD Chief Charlie Beck where they're speaking out against the recent violence that has taken place nationwide.