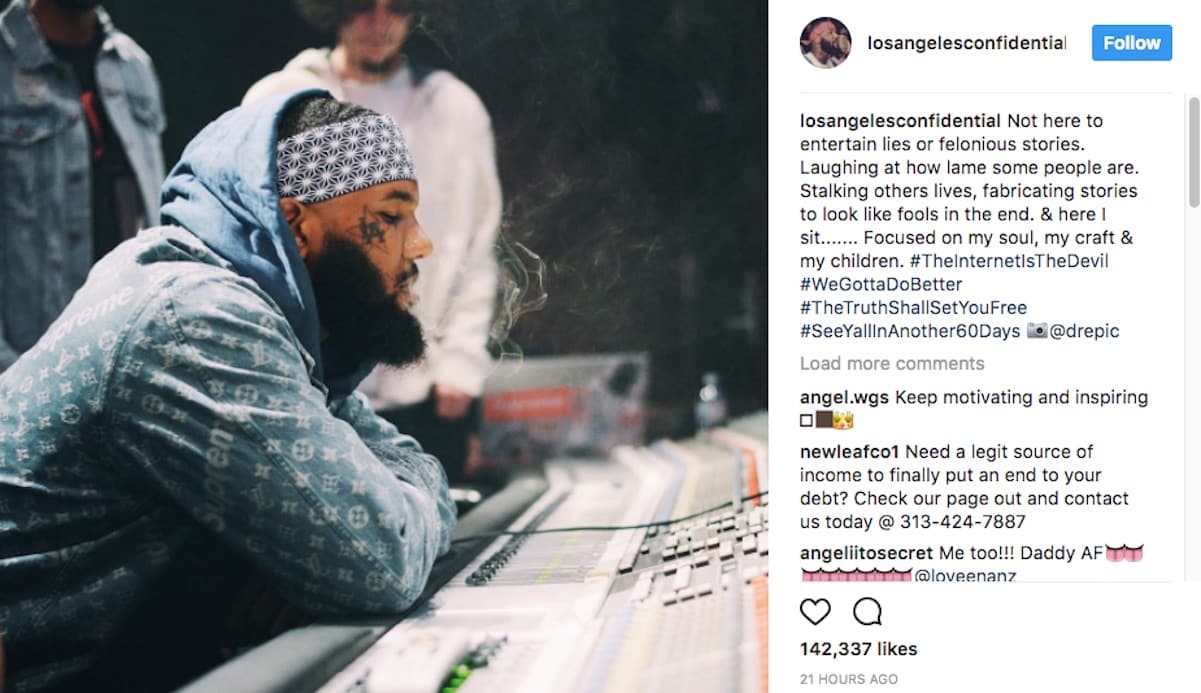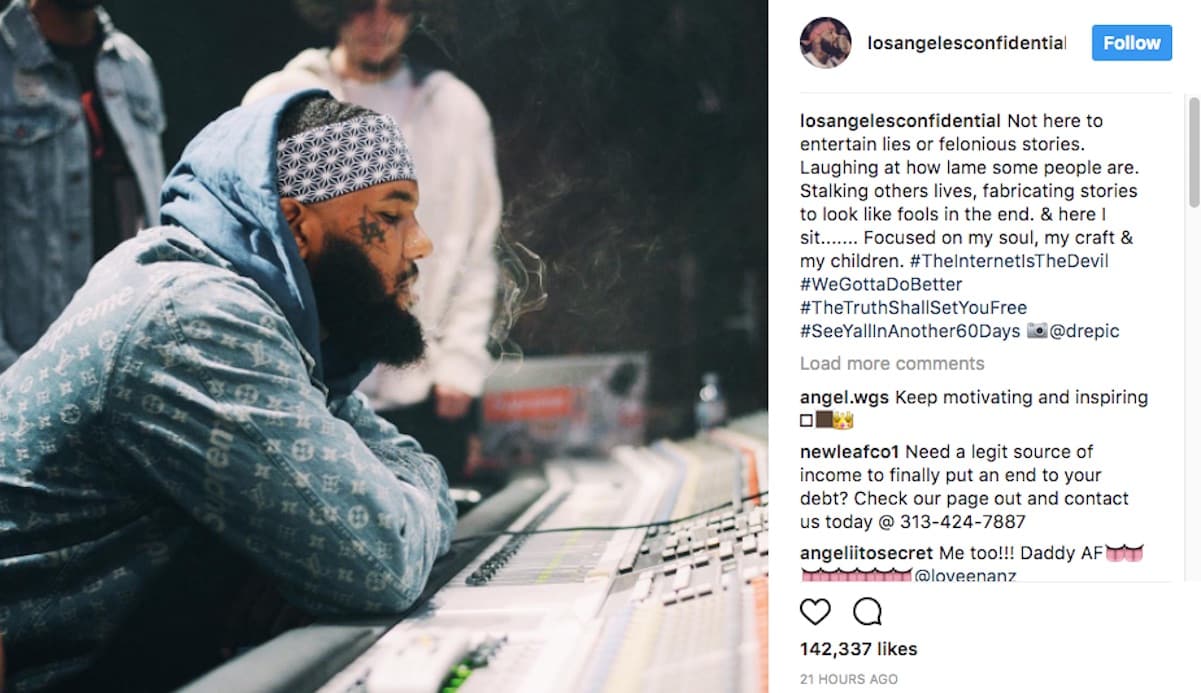 After rumors started to float around about The Game getting a 15-year-old girl pregnant, he's finally addressing the "lies":
"Not here to entertain lies or felonious stories. Laughing at how lame some people are. Stalking others lives, fabricating stories to look like fools in the end."
He also gave an interview to Complex magazine and said:
"This story is a lie made up by a child whom I've never met nor talked to in my life. I wish big media outlets would stop giving inaccurate news & liars a platform to tarnish their brand & make them look like the Enquirer."
Do you believe him?