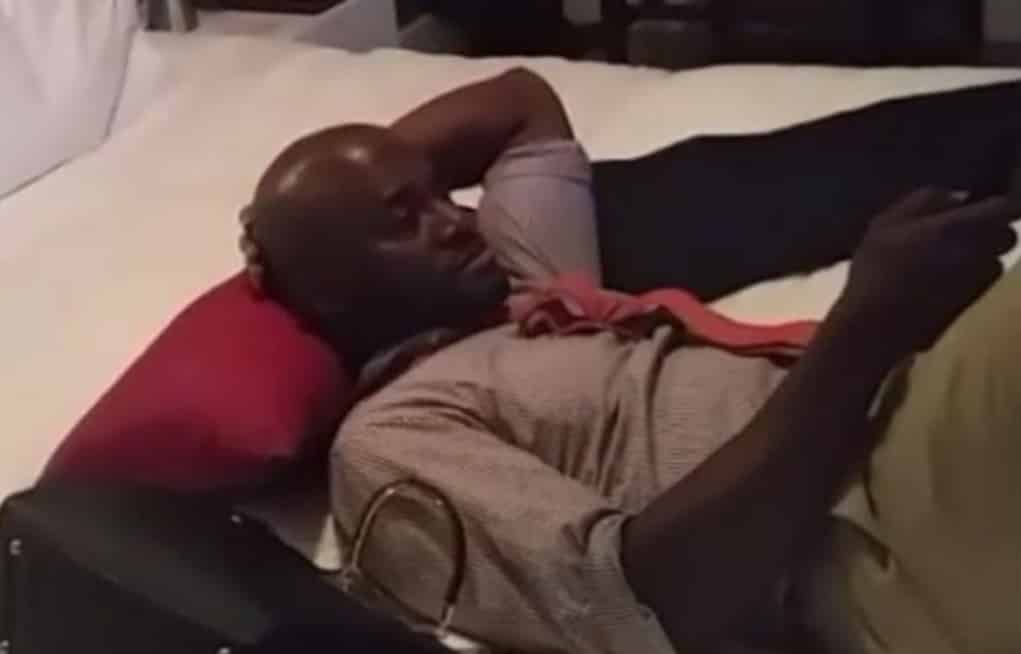 Hell hath no fury like a woman scorned. That's the thought that comes to mind when checking out the (now deleted) viral Instagram page of user chankeong3, who clearly has video footage of Taye Diggs laying back on a bed fully clothed and saying, "That's my s***" to something on his phone. It appears that Diggs doesn't know he's being recorded by the woman.
It's unclear why she is mad in the second Instagram video with Diggs posted on June 5 at approximately 7:30 p.m. ET. Nor is it clear in the first video posted to Instagram showing Diggs in bed posted around 6:30 p.m. ET. Either way, her matching description on both makes it clear that something Taye said offended chankeong3, who calls herself a free spirit and spontaneous in her Instagram description. It's a bio that says she's "been on set for a few videos," and mentions VH1 and her email address of chankeong12345@gmail.com for all takers.
"Taye Diggs…don't u dare motherf***** play with me and bring me outta character. I don't care how much money u give me..u will not disrespect me b****. With ya little a** d***. I will air out this entire video piece by piece of u licking both me and my b**** p**** and ur f****** number if u don't get ya s*** right. Don't make me put out all 7 parts of this video b****. Act dumb if u want to. I have footage of u on all kinda drugs, and sucking on my c*** h**. I never air out any celebrities I f*** with but nicca u tried it. I will end u. Let's let the world know why ur divorce really came to a f****** end. I'm drunk and not in the mood for bulls***. how many nights we spent in dream hotel? Or do u need me to display ur address in lower Manhattan. foh. f*** u taye dumb a** diggs…I should get ya a** beat like u looked in The Best Man."
Therefore, whilst the traditional media outlets are talking about the Diggs fatherhood rap you've been missing, as reported by the Huffington Post, the online world of social media is starting to buzz about Taye being secretly recorded. The accusations of drug use and threats to uncover the reasons behind Taye's divorce are the most scathing.
One wonders what else she has up her sleeve — or on her "video phone," as Beyonce's song once sang.
As reported by the Inquisitr, Taye admitted to having a drag queen past for former acting roles.
via theinquisitr.com