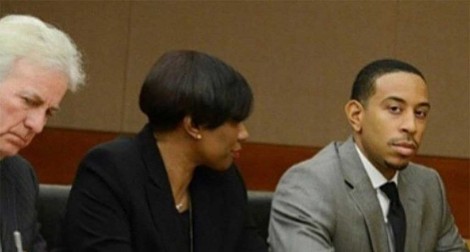 Recent reports are offering some insight into the custody battle between Ludacris and his baby momma, Tamika Fuller.
According to Sandra Rose, who says she received a copy of the ruling, not only was Tamika chastised for targeting Luda because of his celebrity, she was also denied a new trial and ordered to pay Luda's court an attorney fees. OUCH!!!!
Last week, you may remember, Tamika Fuller lost her bid for a new trial. Shortly thereafter, she created a GoFundMe page, in order to try and raise her legal funds via charity. To-date, she as raised approximately $1500.
Here is what's been reported:
In her 5-page order Judge Downs explained her reasons for denying the petitioner (Tamika) a motion for a new trial.

"The evidence overwhelmingly" show that Luda is the proper parent to have physical custody of the minor child.

The judge awarded attorney's fees to Ludacris because the mother was "motivated" by her desire to "harass the father who is a celebrity" and "to cast him in a poor light."

The court found that the father should recover reasonable costs and fees for defending himself against the mother's frivolous motion for new trial.

May 13 is the next court date for Luda's lawyers — Tanya Mitchell Grahamand John Mayoue — to present an affidavit listing their attorney's fees for challenging the motion for a new trial. The judge in her discretion can force Tamika's lawyer, Lisa West, to pay Tamika's attorney's fees since Tamika is indigent and West knew the law better than her client.