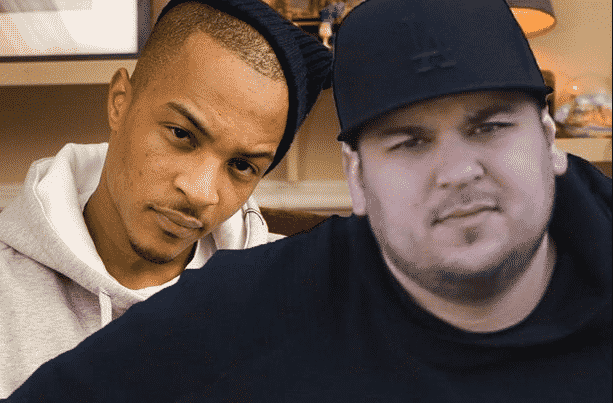 Last week Rob Kardashian put rapper T.I. on blast for paying his baby mama, Blac Chyna, to participate in threesomes with his wife Tiny after T.I. blasted Rob for posting Chyna's naked pictures online after catching her cheating.
T.I. decided to keep it classy and offer the reality TV reject some words of wisdom. When paparazzi caught T.I. outside LAX where he addressed the elephant (literal) in the room.
"Don't tell women's business. That's bad. That's very, very bad. Poor character. Flawed, you know what I mean?

If a woman trusted you and confided in you with secrets and stuff like that, you don't ever let that — you don't do that. Secrets are sacred, you don't do that. That's a whole other level of f—boy s— right there.