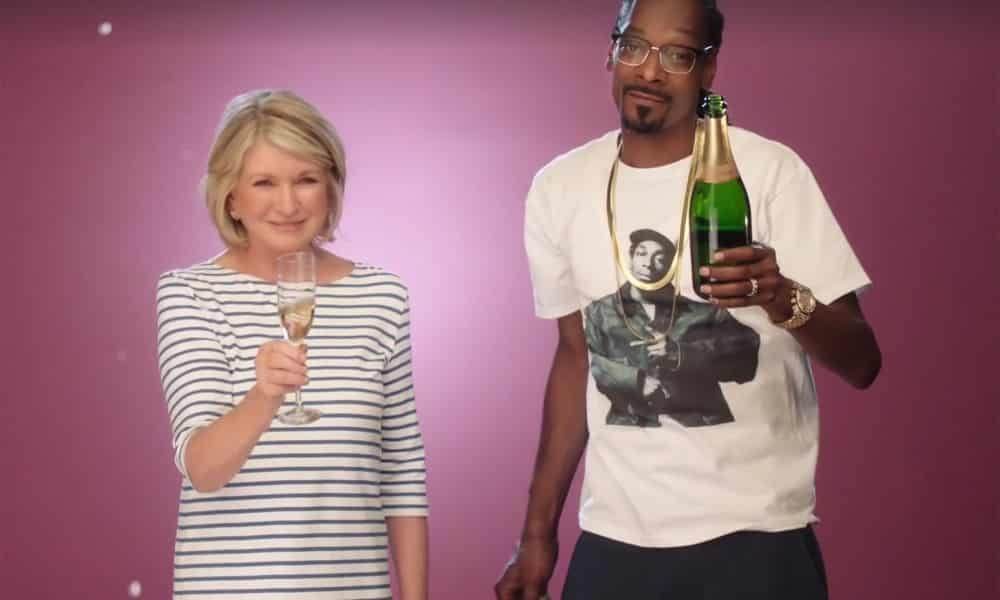 When Black is the new POP!
The guests in attendance were reportedly, Lil Yatchty, Laverne Cox and comedian Gary Owen.
According to reports:
It was clear the only prep Martha received about him was that he didn't drink or smoke, so she talked to him like an innocent child. When it was time to discuss the Teenage Emotions album cover — an artistic exercise in inclusion —
the image was not available. The network hadn't gotten the image cleared. Taping stopped and the Doggfather stood up, chastising the powers that be for never getting stuff cleared. In a very loud, swear-filled finger wag, Snoop appropriately referred to Yachty's album cover as "this ni**a's shit."

So Martha, sitting at a table with her co-host, Yachty, comedian Gary Owen, and actress Laverne Cox, leaned over — while wearing a sari for their Indian food-themed episode — and, both maternally and ignorantly, said, "Yachty, does it upset you when Snoop says 'n***a sh*t?'"

Browne describes the reaction in the studio as everything from horrified to glee, while also mentioning that Martha looked around incredulously as if she didn't grasp the grave error of her ways.
There is no mention of how Snoop, Laverne or Gary reacted, yet.