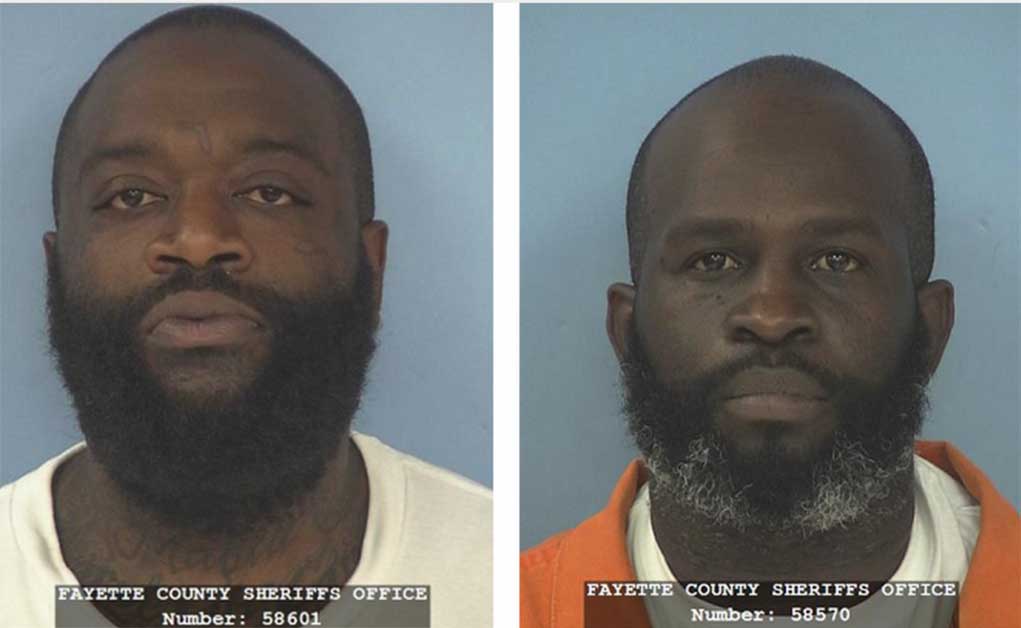 As we reported earlier, Rick Ross was arrested today morning along with his bodyguard on charges of aggravated assault and kidnapping. The rapper, who is usually lucky when it comes to the judiciary system has been denied bond. Rick and his bodyguard will have to sit in jail for a whole week, before his case is heared in front of a judge.
Rapper Rick Ross and his bodyguard were denied bond by a Fayette County judge. The duo have been charged with aggravated assault, aggravated battery, and kidnapping. These charges are quite severe and as such, the alleged offenders have been remanded to judicial custody till 1st July, confirmed Fayette County Sheriff's Office spokesman Allen Stevens,
"Ross, 39, and bodyguard Nadrian Lateef James, 42, were arrested Wednesday following the investigation into an alleged June 7 assault at Ross' home."
Though the case is still very much in its infancy, according to Channel 2 Action News, Rick Ross and his bodyguard James, jointly assaulted a man, presumably a contractor hired to work on the former's house, with a handgun. The assault reportedly knocked out two of the victim's front teeth and allegedly caused neck and jaw injuries. There is no clarity as to what caused the altercation and subsequent attack.
Court records indicate Rick Ross has been charged with aggravated assault, aggravated battery and kidnapping, while his bodyguard has been charged with aggravated battery and kidnapping. In simple terms, it is being claimed that it was James who brought the victim, against his will to Ross, who in turn hit him.
Rick Ross, whose real name is William Leonard Roberts II, made no attempts to resist arrest, confirmed Stevens who added, the duo was apprehended, "without incident." Perhaps the presence of armed U.S. Marshals Southeast Regional Fugitive Task Force had something to do with the peaceful surrender.
What's concerning for Rick Ross is the fact that the court has denied bond. This means, Ross can't walk out of jail, till his case is presented to the court and that will happen only on July 1. A Fayette County Superior Court judge will decide further course of action, but till then Rick Ross will be held like an ordinary criminal. It wasn't immediately clear where, Ross and his bodyguard are being jailed for the duration.
via theinquisitr.com