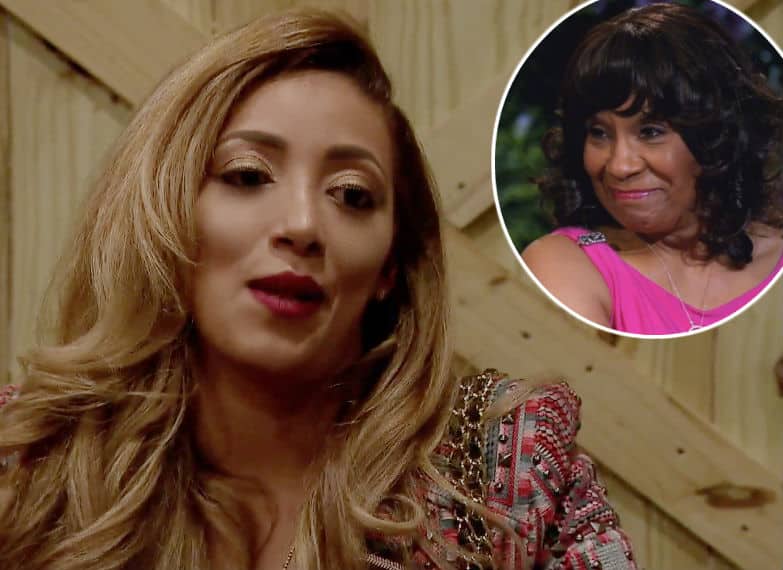 Apollo Nida's fiancee, Sherien Almufti, has made major shock waves since stepping into the Real Housewives of Atlanta spotlight. And the future Mrs. Nida has found another way to stick it to her fiance's soon-to-be ex wife, Phaedra Parks. Sherien is cozying up to Parks' biggest and most vocal enemy — Mama Joyce!
Sherien took to Instagram on Monday, to post a photo of herself with Kandi Burruss' mother, Mama Joyce. The photo was taken during Sherien's appearance at Kandi's preview opening of her Atlanta eatery, Old Lady Gang restaurant. The event was featured on a recent episode of The Real Housewives of Atlanta. Sherien noted that Mama Joyce was very nice to her.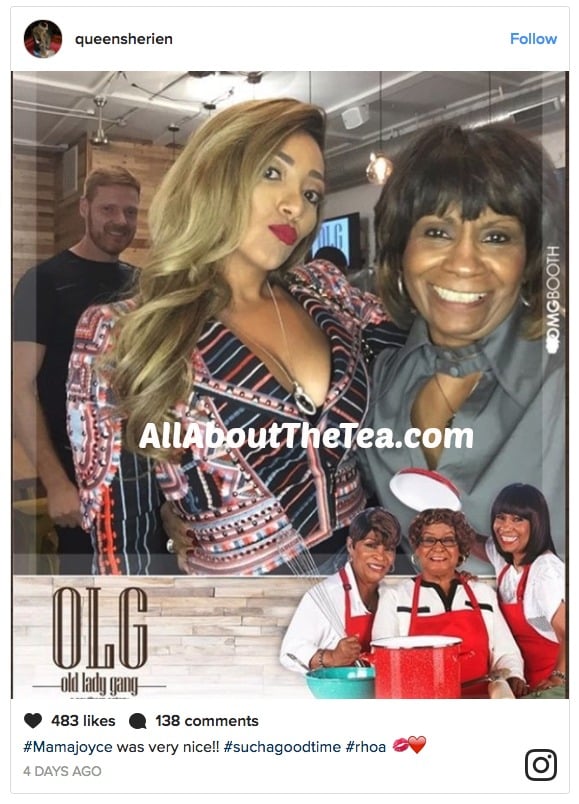 Nida, 37, and his ladylove started dating two years ago, before he began his eight-year prison sentence for fraud in September 2014. This means that Nida and his fiancée started seeing each other before the fitness enthusiast's ex-wife, Phaedra Parks, filed for divorce in 2015 after nearly five years of marriage.
Kandi, who is no longer friends with Phaedra, admitted that Sherien's presence was going to make her look shady as hell. However, Kandi made it crystal clear that she was not aware Sherien was on the guest list — but Kandi's husband Todd totally knew and neglected to tell his wife. Oops!
"Phaedra could have been here tonight. She's going to swear that me and this girl are in cahoots. But I didn't know this girl was coming up over here. I did not know! Keep your girlfriends. I don't want to be involved in this because it's only just going to cause more drama."
In her latest Bravo blog, Phaedra said that it was disappointing to watch Sherien at the OLG restaurant opening and the subsequent jailhouse phone call from Apollo.
"It was my birthday so I am glad I decided to spend it with Porsha instead of being ambushed at the OLG opening! Even though Apollo and I are no longer together, this was disappointing for me to watch. Not because of my feelings, but because we have two young and impressionable sons who very much need a positive male role model, and this sort of behavior is not something I would want them to associate with their father."