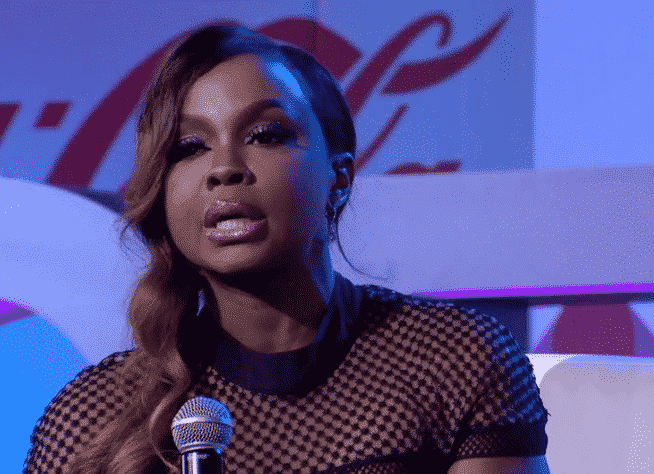 Because, I guess someone had to!
FORMER #RHOA personality, Phaedra Parks resurfaced this weekend at the Essence Festival in New Orleans, Louisiana.
According to Allaboutthetea:
The 43-year-old mother of two spoke at the event's Empowerment Experience — a session designed to inspire and uplift the community. During her panel, Parks chatted with Essence editor Patrick Henry Bass, and skillfully portrays herself as a black woman, who has been victimized by the power of  television editing.
According to Parks, black people are often portrayed as one thing, especially those who consume salacious reality TV shows, but are more than that. In Phaedra's own words,
"Black women are mosaic. We are diverse in nature."
She downplays her role in creating the drug/rape rumor and paints herself as a survivor of an evil regime (Bravo), that used her to entertain viewers. "Television is a tough business. And the purpose of television is obviously to entertain and sometimes it's at the expense of the people, who are doing the entertaining." She tells the audience of mostly African-American women. "It's a very hard platform to obviously maintain certain things on, because it is… a platform where they have the power to edit and make things appear as though, they're one thing, when it's something totally different. But you can't live with regrets."
She continues: "The size of your problem is sometimes indicative of the magnitude of your destiny!"