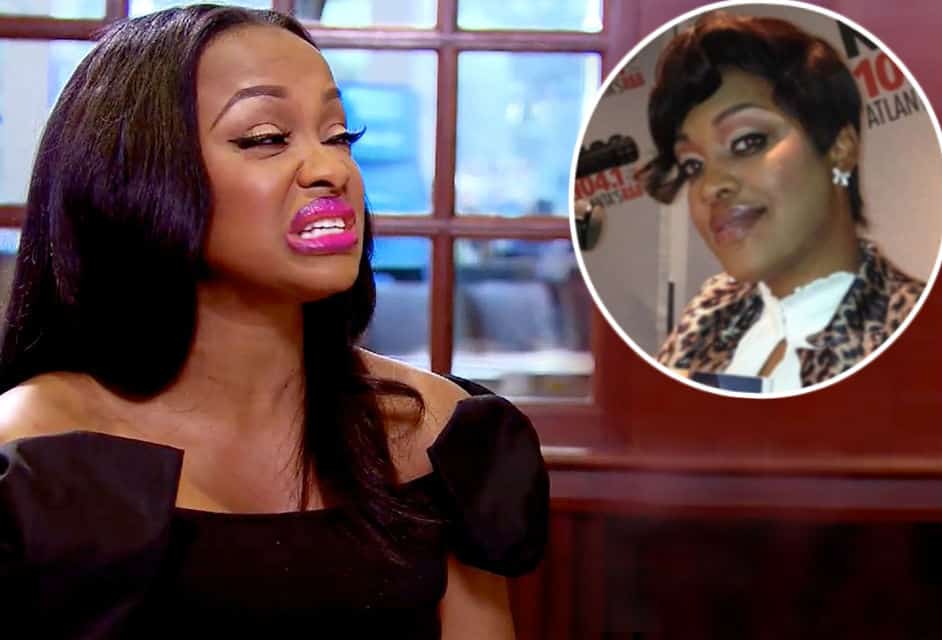 Real Housewives of Atlanta star, Phaedra Parks, might just be a compulsive liar…
Porsha Williams pointed the finger at her co-star for creating drugging and rape rumors about Kandi Burruss — but even when caught red-handed, Phaedra's lies continued.
Kandi invited Angela Stanton's name into the reunion chatter, and Phaedra fired back, claiming that she had "won" the defamation lawsuit, against the author of, "Lies of a Real Housewife: Tell the Truth and Shame the Devil."
Phaedra's statement was yet another lie.
In facty, the defamation lawsuit of Phaedra Parks vs Angela Stanton was DISMISSED on Monday, June 1, 2016. Stanton's attorney, James Radford, Jr, issued a statement on June 2, 2016.
Read below:
The case of Phaedra Parks vs Angela Stanton for defamation began in September 2012, after Stanton wrote and published her scathing tell-all, "Lies of a Real Housewife: Tell the Truth and Shame the Devil."
The book portrays Phaedra Parks as the mastermind of an elaborate criminal scheme — one which involved Phaedra's former best friend Angela Stanton, and Phaedra's imprisoned husband, Apollo Nida.
After years of legal maneuvering through various motions filed by Parks, both parties eventually reached a mutual settlement. If Parks had seen her day in court, she would have had everything to lose — in terms of her reputation and future business opportunities — by admitting to any of Stanton's criminal conduct allegations.
Phaedra was deposed in October 2014 and REFUSED to answer questions about Apollo's criminal activities during their marriage and stonewalled attorneys who tried to uncover the truth. The court found that Plaintiff (Phaedra Parks) had given "evasive or incomplete answers to certain questions posed by Defendant's counsel."