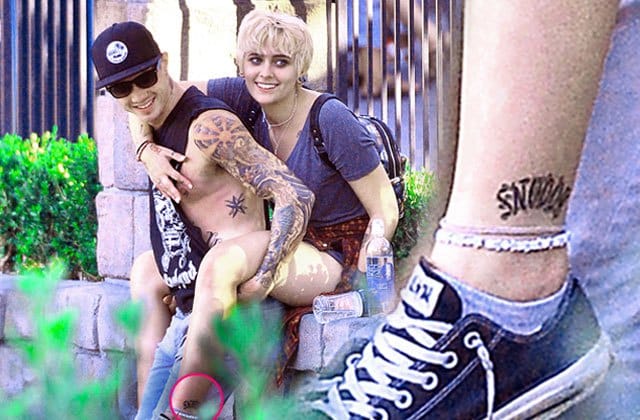 Paris Jackson doesn't care that her boyfriend is an alleged racist, and she showed her love for him by getting his last name tattooed on her ankle!
Paris and her man, Michael Snoddy, hit up Disneyland over the weekend, and she was spotted showing off her brand new ink.
According Radar Online, the 18-year-old daughter of Michael Jackson is ready to marry Snoddy even though her family is completely against it.
Paris allegedly told Katherine and Joe that she is going to get engaged to Michael – a 26-year-old man she met at an alcoholics anonymous meeting.
The two have been dating for less than six months, and they recently moved in together.
Members of the Jackson family are skeptical of Snoddy who is an aspiring musician. They think he is the main person who is influencing Paris to cover her body in tattoos.
The family had high hopes for Paris after MJ's death, and they thought she was going to be "the next prodigy" until Snoddy came along.
"They kind of feel like her chances to be a huge star on camera are now ruined and it is all his fault!"