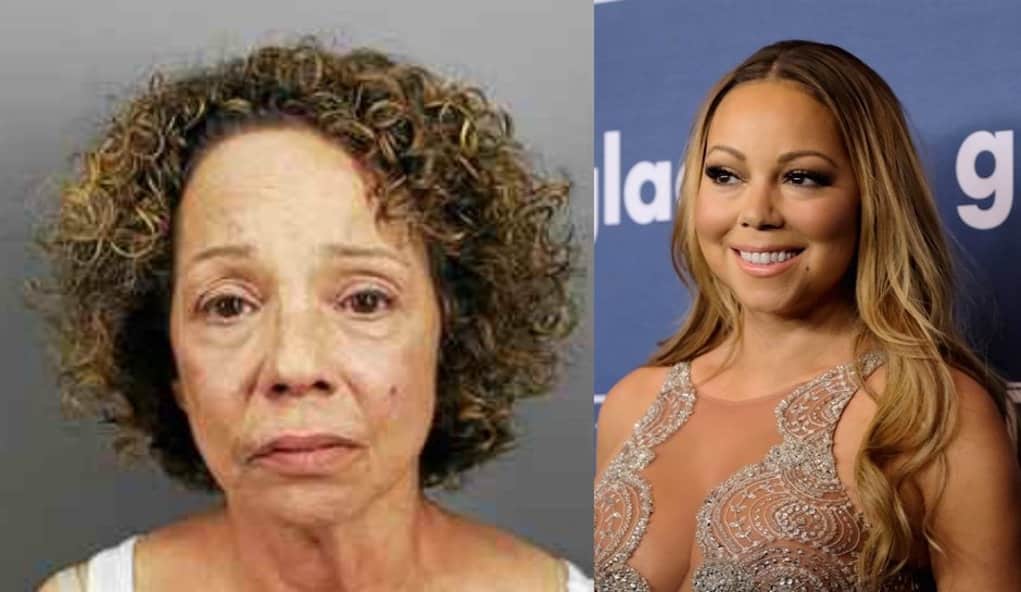 Wasn't Mariah Carey's sister Alison just on her deathbed asking the pop star for money for her HIV medication? Well, it looks like Alison has recovered enough to hit the streets…because she was just arrested for prostitution on Friday.
Alison, who is Mariah's older sister, was arrested by Saugerties, NY police following an undercover sting at a hotel. She was arrested after soliciting money in exchange for sexual favors from an undercover officer.
When arrested, Alison identified herself as "Mariah Carey's sister" LOL.
Alison was described by the police as a homeless woman who was advertising her sexual services on the Internet. And she had been working out of the hotel for the past week.
Her ad allegedly stated:
"Im a pretty lady looking for guys who are looking to have some fun and get into a world of pleasure that other woman just cant provide to you, woman with the ability to make the earth move for you and to get you to see stars, oh yea with me its,"ITS SUCH A SWEET,SWEET FANTASY BABY, WHEN I CLOSE MY EYES I COME AND TAKE YOU ON AND ON."
Wait….did she really use Mariah's lyrics in her sex ad???!! SMH
Police have urged those who had sexual encounters with Alison to get tested immediately due to her HIV-positive status.
Alison is currently locked up on $1,000 bail and is scheduled to appear in court on August 30.