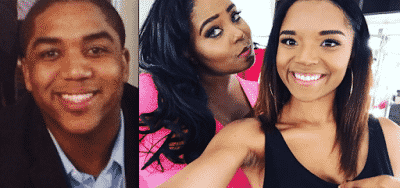 Troubled former Zoey 101 star, Chris Massey, is accusing Shar Jackson of abusing he and Cassalei's 2 year old daughter.
Chris filed for a restraining order against Shar claiming she cut his daughter across the face.
According to Chris, he left his daughter Mariah with Shar and Cassie for a few weeks and when he returned she had a 4 inch razor cut across her forehead. Chris claims when he confronted Shar about the scar she replied, "I'll do whatever I want!"
A judge granted Chris' request for a restraining order and now Shar has to stay at least 50 yards away from her granddaughter.
Sounds a little like Chris being petty af.