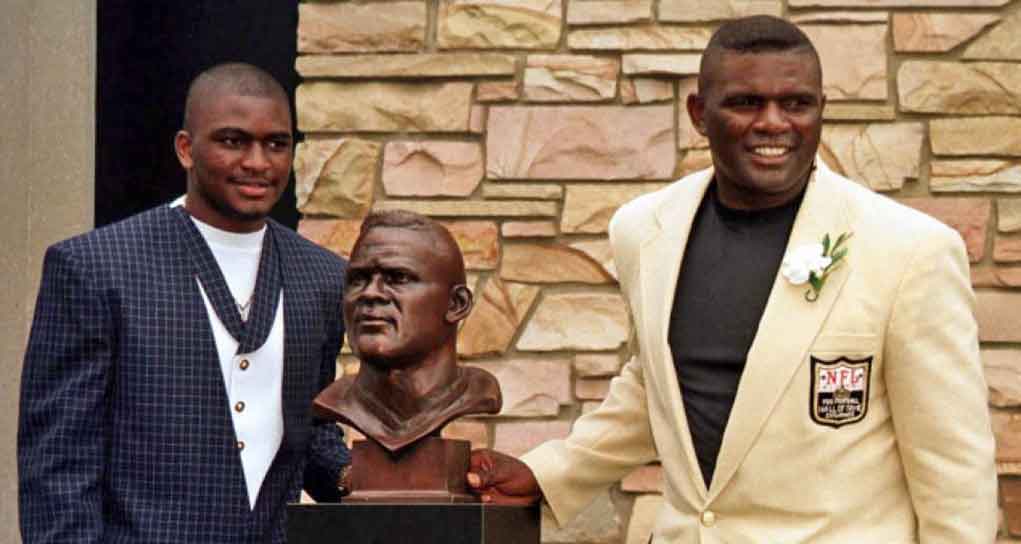 Like father, like son!
The son of NFL legend Lawrence Taylor, Lawrence Taylor Jr. plead guilty to statutory rape, child molestation, and aggravated sodomy. He was sentenced to 30 years in prison.
Here's what was reported:
LT Jr. was arrested in Georgia after two 13-year-old girls told cops he forced himself on them on separate occasions.
According to officials, Jr. was sentenced to 30 years in jail and will be eligible for release in 10 years.