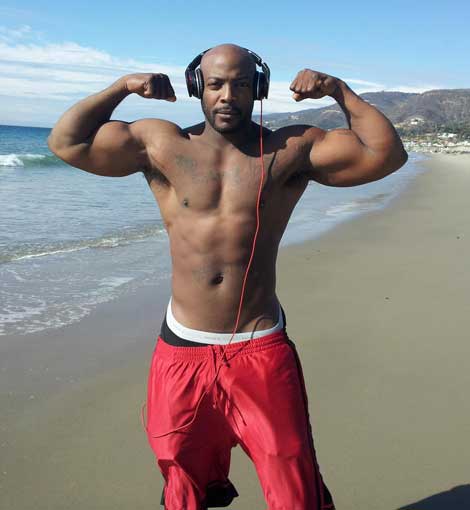 Battle Of The Porn Brothas?
HSK Exclusive – Brian Pumper is being blamed for sparking a rumor aimed at fellow porn star Keith "Nat Turner" Hayes.
Insiders say B Pumper is the source of a treacherous tale pointing to a "deadly sexually transmitted disease" as being behind Hayes' reason for retiring from porn. Now, "Nat Turner" Hayes is stepping forward to clear his name, providing medical documents proving the rumor mill wrong.
We're told the tale began during a slew of B Pumper's intimate pillow talk sessions – with some noted Hollywood party girls on the rumor's receiving end. And…you know how that often goes.
Now, "Nat Turner" Hayes says not only is he far from being infected with any sort of deadly virus, he stepped away from porn to make an honest living — making up to $12K a month from working a North Dakota oil rig.
Here's what "Nat Turner" Hayes told HSK:
"I've been doing porn for nine-years, and enough is enough. I want to try a different way of making an honest dollar. I have a six-year old son, and I want him to grow-up seeing his daddy making an honest living — so when he attends school he won't have to face embarrassment. My kid looks up to me, and I'm not going to let him down.

I shot a scene before I left for North Dakota, and if I choose, I could comeback and do porn anytime — because there's nothing wrong with my medical health.

Here's the thing, I'm 37-years-old and I don't want to end up doing porn in my late age. It's not a good look!

I sent you my medical records to prove that rumor bullshit. It's all generated by hate.
Anytime a real playa tries to change his life, some low life Ni–a tries twice as hard to pull him back."