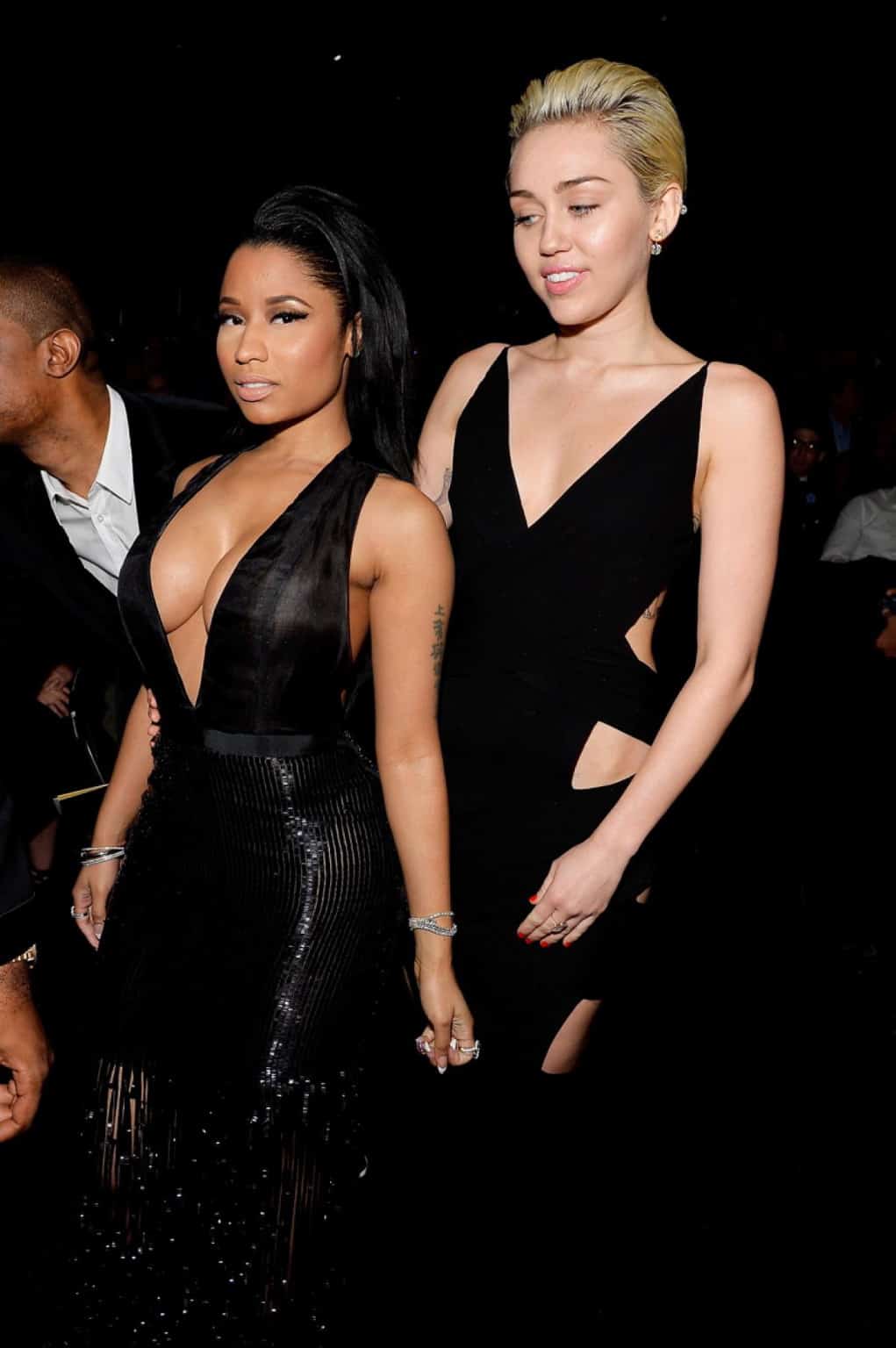 Miley Cyrus speaks up on the Nicki Minaj-Taylor Swift beef and calls out Nicki for her comments.
A month ago, Minaj sent out a tweet about being butthurt that she was not nominated for Video Of The Year and that only "women with slim bodies" get nominated for that award.  This led to her exchanging some words with Taylor Swift, who was nominated, on Twitter.
They eventually backtracked from their feud and stepped away, and the discussion became not just about body type, but race.  In a new interview, Miley Cyrus was asked about the "Anaconda" singer's comments.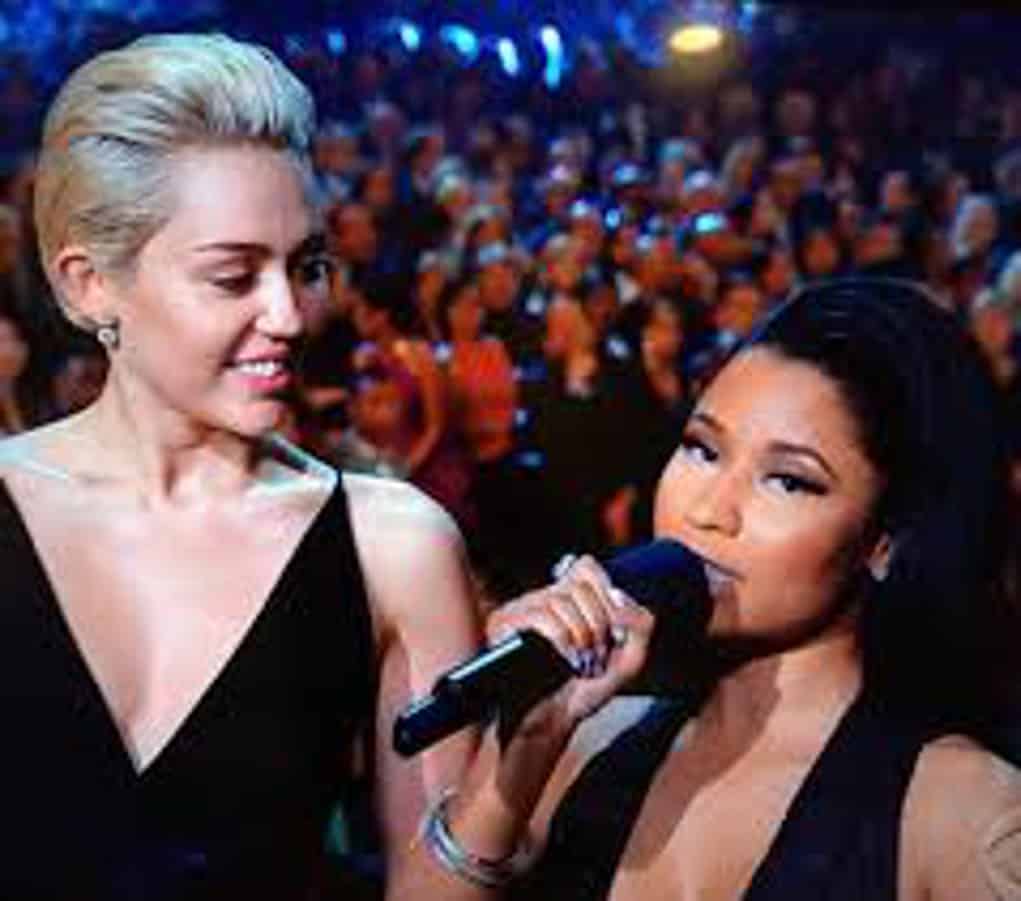 The "Wrecking Ball" pop sensation says the discussion has little to do with race or anything but the Barbz because she made it about herself.
Do you know what she said?
She was saying that everyone was white and blonde that got nominated, I heard? And then Taylor Swift butted in. […]
You made it about you. Not to sound like a b*tch, but that's like, "Eh, I didn't get my V.M.A."
Miley goes on to say that this is typical selfish, and b***hy behavior from the YMCMB Queen.
"What I read sounded very Nicki Minaj, which, if you know Nicki Minaj is not too kind. It's not very polite. I think there's a way you speak to people with openness and love."
Cyrus adds that she didn't take it as a white/black race issue.
"I know you can make it seem like, 'Oh I just don't understand because I'm a white pop star'. I know the statistics."