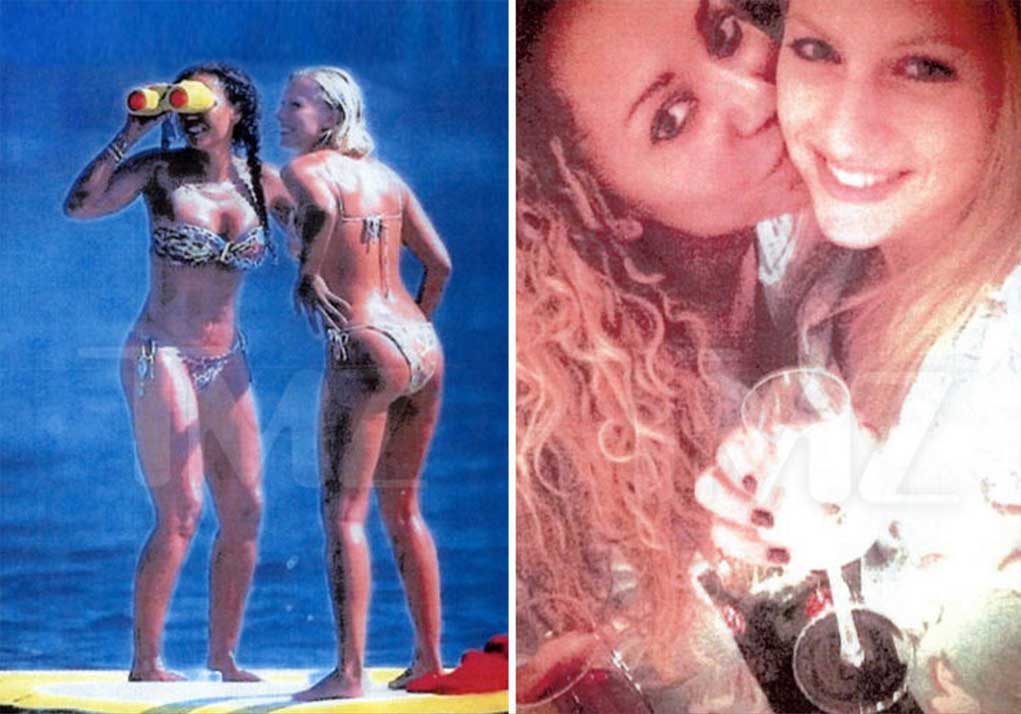 Mel B's ex-nanny has dozens of photos to back her claim she wasn't just the hired help, and the singer seduced her into three-way sex with Stephen Belafonte.
TMZ first reported that, Lorraine Gilles filed a defamation lawsuit against Mel for saying Gilles got knocked up by Belafonte. Gilles insists Mel was totally in on and aware of the sexual escapades with Belafonte.
As part of her lawsuit, she submitted more than a couple dozen shots she says were taken during her 7 year relationship with Mel and Stephen. The pics certainly make it seem like she was tighter with the couple than your average nanny.
Mel B admits they had three-ways, but insists Gilles and Belafonte had sex separately from her, and without her knowledge.