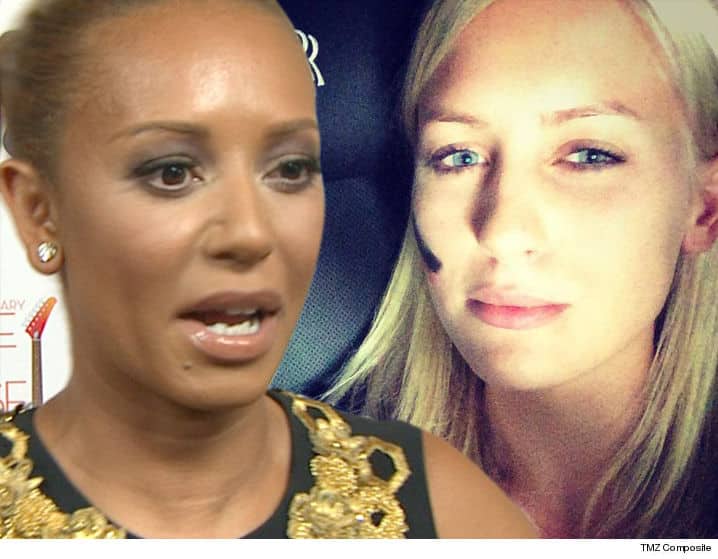 Mel B seduced the nanny who is now suing her … plying her with alcohol when she was just an 18-year-old foreign exchange student and had group sex with her … this according to a new lawsuit.
Lorraine Gilles has just filed the lawsuit we told you about this morning, claiming Mel B defamed her by saying she was having an affair with Mel B's now estranged husband Stephen Belafonte who got her pregnant and then convinced her to have an abortion.  Giles says it's a pack of lies.
According to the suit, Gilles says Mel B portrayed as a "homewrecker, prostitute, and extortionist, maliciously describing Gilles as being impudent, unscrupulous, and exploitative."
Giles says in her defamation lawsuit Mel B explained to her shortly after coming to America she and Belafonte had an open relationship.  That was around the time Mel B, then 34, got her drunk and then had a 3-way with Gilles and Belafonte.
Giles goes on to say "at no point did Gilles and Belafonte engage in any sexual acts without Brown's knowledge or participation and at no point did Giles and Belafonte represent to Brown that Giles was pregnant with Belafonte's child."
Word is there is much more to come out about this story… Stay tuned!!!!