Manny Pacquiao would have his moments throughout 12 rounds. It was always going to happen, such is the quality of a man rightly regarded as one of the elite pound-for-pound fighters of his generation.
But when the curtain was drawn on his fight with Floyd Mayweather Jr, that's all they were – fleeting patches of intoxicating clarity when it seemed the undefeated champion may finally have met his match.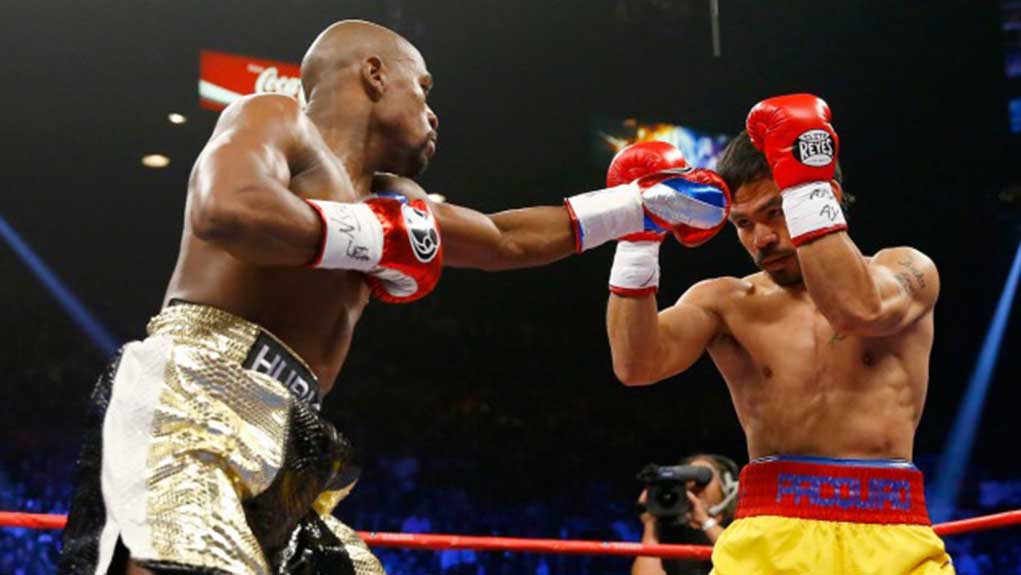 He hadn't. And he won't. Like he had done in all of his previous 47 undefeated appearances in a professional boxing ring, Mayweather's purity as a boxer, unmatched smarts and underrated toughness would steer him to a victory that now ensures he can finish his career saying he didn't duck a single opponent of worth.
The scorecards had Mayweather winning a unanimous decision (118-110, 116-112, 116-112) at the MGM Grand in Las Vegas and he was rightly proclaimed the winner of a bout that was notable for its quality, if not its ferocity. Given the styles of the fighters engaged, this was never going to be madness of the Hagler-Hearns variety.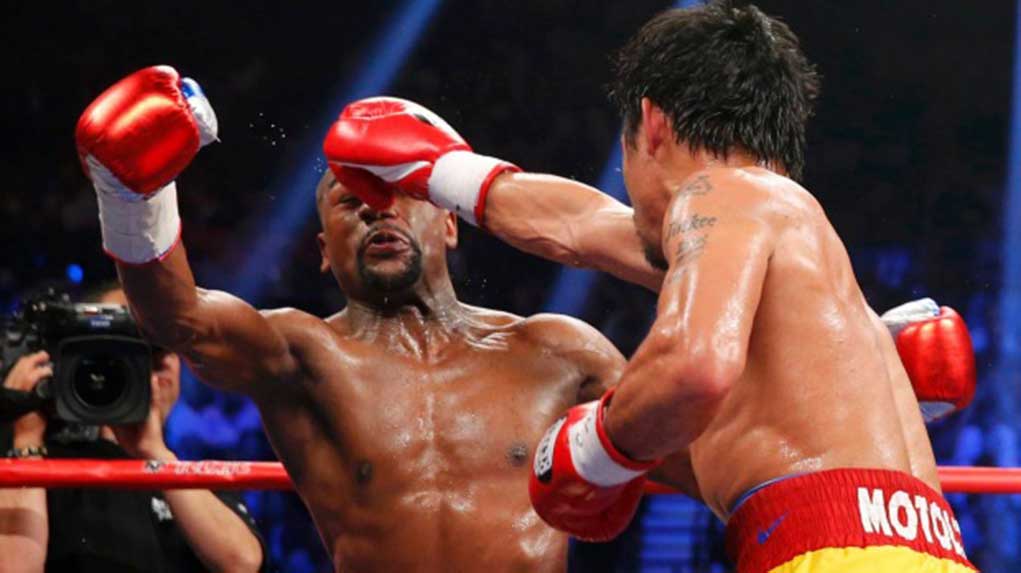 And for all of Mayweather's pre-fight chatter of being the greatest of all time, Pacquiao would take over the role of the delusional combatant, telling interviewers after the fight that he swore he had triumphed.
"It's a good fight. I thought I won the fight. He didn't do nothing. He just moved outside," Pacquiao said. "I got him many times. I thought I won the fight. He was moving around. It's not easy to throw a lot of punches."
Pacquiao is easy to love but nobody that knows anything about the sweet science could agree. There were times in the middle rounds when he rattled Floyd to the extent that Mayweather's corner was wondering what the hell was wrong with their usually unflappable champ.
But as always seems to be the case against Mayweather, Pacquiao couldn't find that delicate balance between outright aggression, timed shots and retaining energy for the later rounds, all of which belonged to Mayweather, who began to dominate once he rebalanced and refocused his energies.
Like heavyweight champion Wladimir Klitschko, Mayweather can be criticised for being a 'boring' boxer. But his counter-punching against Pacquiao was a complete masterclass that had the Filipino hero frustrated and fruitlessly chasing shadows, never making enough count to turn the tide.
He would back Mayweather into the corner and prepare to fire off his signature shots… a straight left, the killer uppercut. But before he knew it, Mayweather had ducked, weaved, clocked him with a right on the counter and retreated to the sanctuary of centre ring, where he could control proceedings once more.
"He's a hell of a fighter. I take my hat off. Now I see why he's one of the guys at the pinnacle. I knew he was going to win some rounds but I kept him on the outside. We do what we had to do tonight," Mayweather said.
"I'm a calculated fighter. He's a tough competitor. My dad wanted me to do more but he's an awkward fighter."
Calculated is the word. Stats showed Mayweather would land 34 per cent of his punches, Pacquiao just 19 per cent. Less becomes more on the scorecards – that's how Mayweather does his business.
With a record of domestic abuse, Mayweather remains a difficult person to like outside of the ring. He was greeted in his home country by a chorus of boos before the fight, after the right and even during interviews. Trying to reconcile the flawed character of the man with the greatness of the athlete remains difficult.
via suff.co