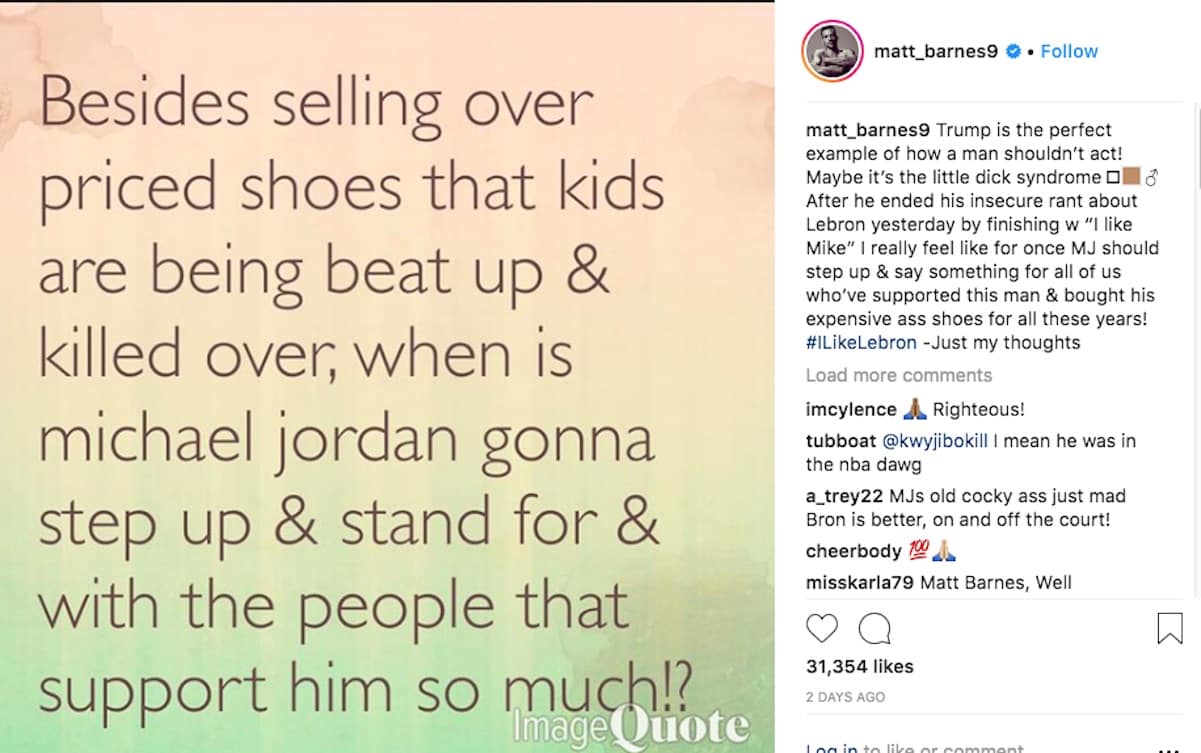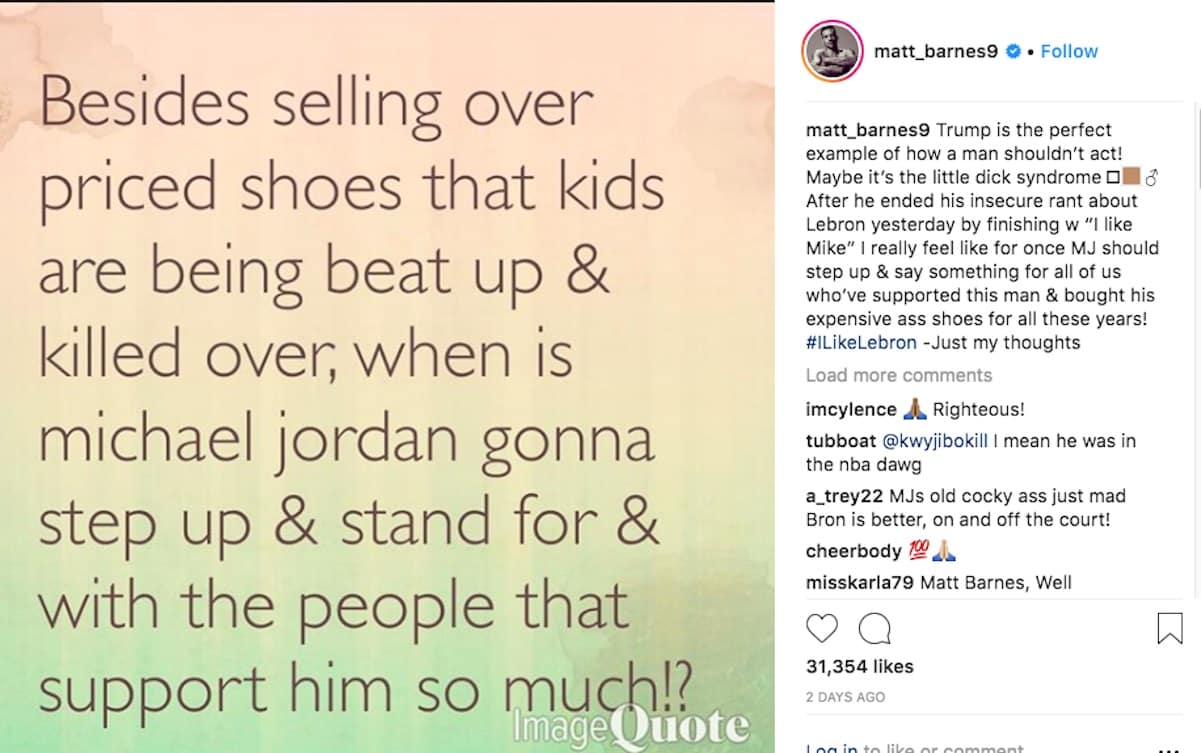 After Donald Trump basically called LeBron James "dumb" over his interview with CNN's Don Lemon, while also proclaiming he liked Michael Jordan better, MJ had this to say through his spokesperson:
"I support LeBron James. He's doing an amazing job for his community,"
But to Matt Barnes, Jordan's statement wasn't enough. Aside from posting the above message to the retired NBA great, Matt also included the caption:
"Trump is the perfect example of how a man shouldn't act! Maybe it's the little d**k syndrome. After he ended his insecure rant about Lebron yesterday by finishing w "I like Mike" I really feel like for once MJ should step up & say something for all of us who've supported this man & bought his expensive a*s shoes for all these years!
#ILikeLebron -Just my thoughts"
Thoughts?