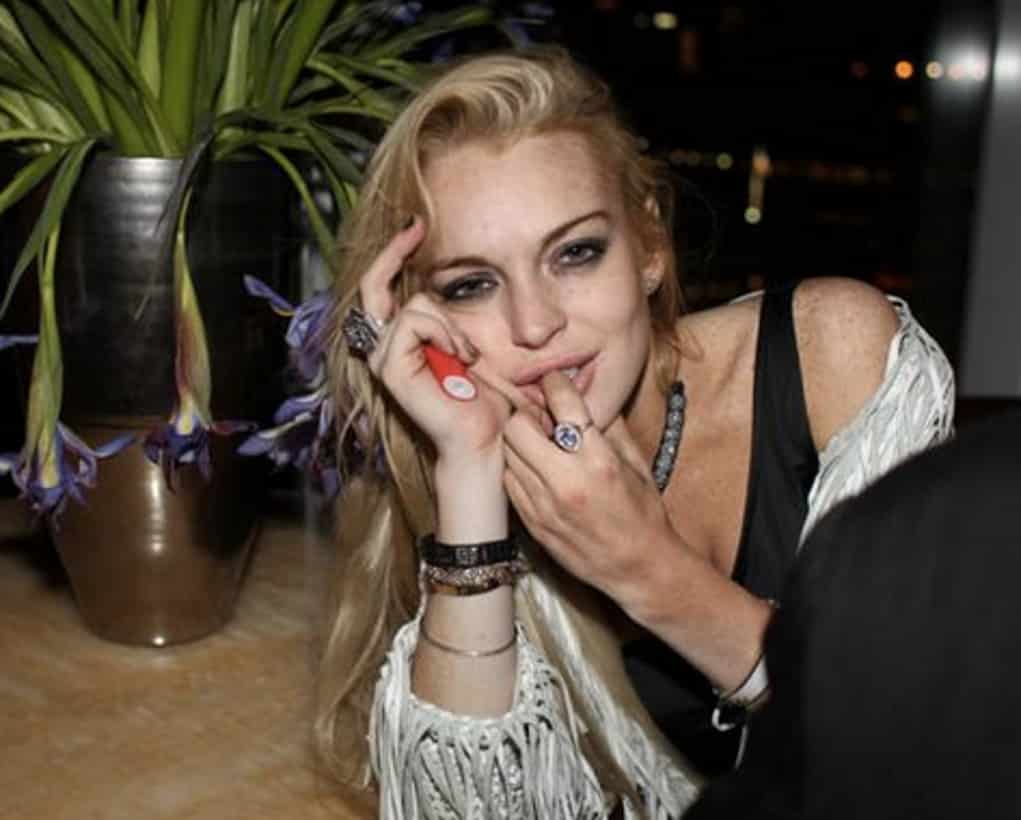 Lindsay Lohan made a fool of herself at a prestigious wedding last weekend and claims she was drugged.
Attending the wedding of Justin Etzin, respected consul general and Ambassador of Tourisem for Seychelles and his model bride, Lana Zakocela in Florence, Lohan made a spectacle.  A source who was in attendance says, "it was one thing after the next" with Lindsay.
"Lindsay was painting her nails during the ceremony and looking at her phone."
The wedding was a posh four day event which included luminaries such as Ellen von Unwerth, Sara Sampaio, and Edward Spencer-Churchill, and LiLo could not keep her ish together.   She was tasked with DJing during the reception, but she lost her mind when she thought someone took her photo.  All of this while she had Brandy on repeat.
"[She] got upset when she thought someone took her photo. She was speaking in a British accent, 'Who took the photo? Don't be an idiot.' She kept playing Brandy's 'The Boy Is Mine,'"
Lohan claims that she was acting like a moron because someone "slipped [her] a mickey."   The washed up actress also claims that someone had stolen her jewelry during the ceremony.