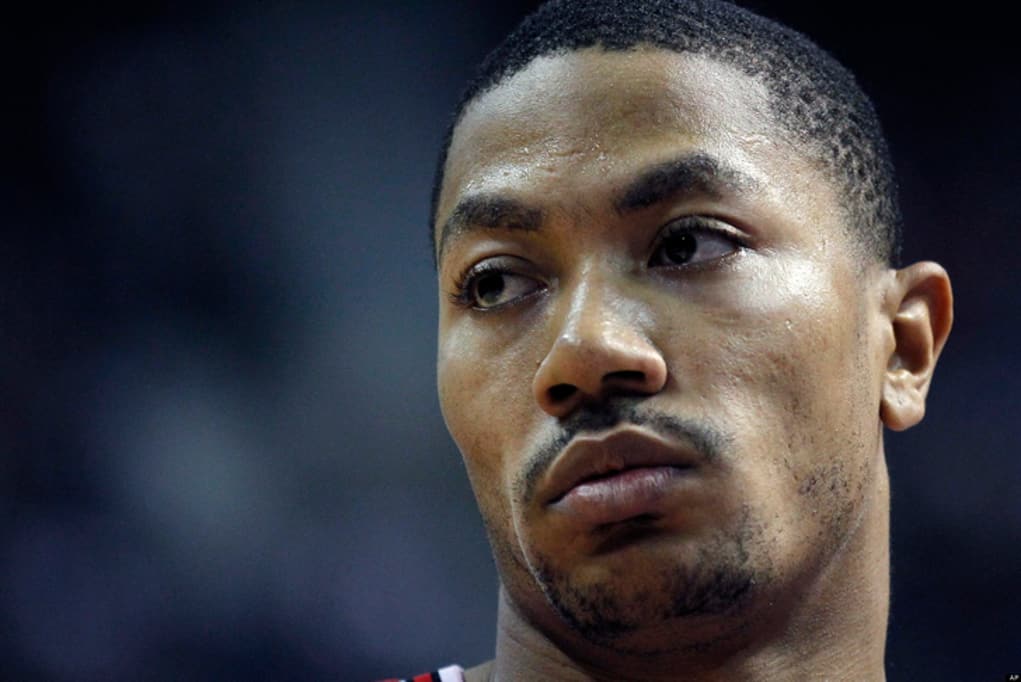 A woman who once "dated" Derrick Rose has accused him of taking part in a gang rape, and now D-Rose has responded.
The woman who has filed a lawsuit against the Chicago Bulls point-god has only been named as Jane Doe for the time being.  She was one of Derrick's side chicks for two years in 2011 to 2013, and according to his lawyer, the two were never in an exclusive relationship.
She has accused the NBA player of drugging her and then breaking into her home with two of his friends, and eventually they all forced her to have sex.  The allegations say that she was at Rose's house with another friend of hers when she became extremely intoxicated because of a drug they slipped her.
Eventually, the two women were dropped off at their respective apartments in a cab, but Jane Doe was so mangled that the cab driver needed to escort her to her home.  A few hours later, the Chicago Bull and his two friends came into her house – because she often leaves the door open – and they allegedly forced themselves on her.
The quiet superstar is remaining fairly mum about the allegations, but feels he will be vindicated, and said in a statement.
"I am just focusing on staying healthy and getting ready for the season.  I am not going to comment other than to say – I know the truth, and am confident I will be proven innocent."