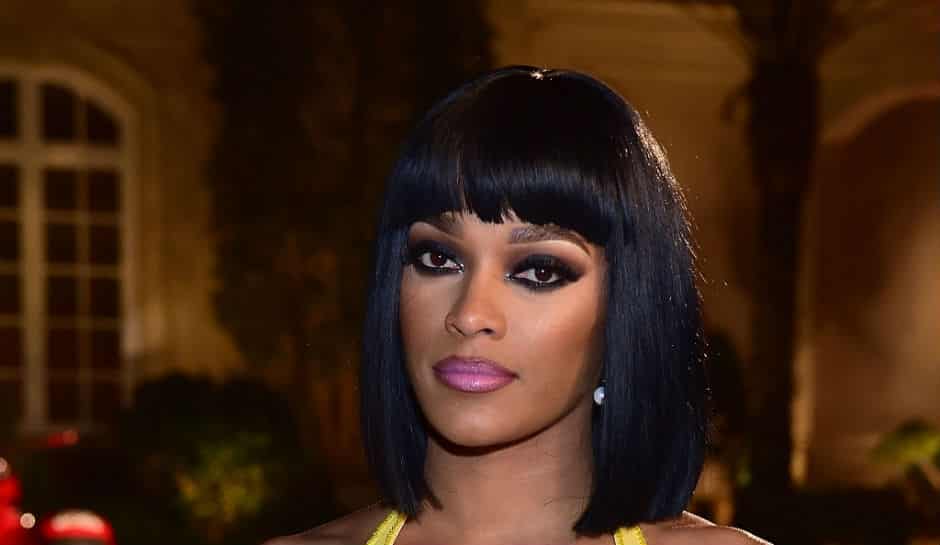 The self-proclaimed Puerto Rican Princess may be a new mom, but her motherly instincts do not extend to her baby daddy's children.
In a recent episode of Love & Hip Hop: Atlanta, Joseline got into a verbal dispute with Stevie J's daughter Savannah, which almost led to blows when the 18-year-old got out of her seat after noticing Joseline's "sympathy tears."
After Joseline, 40, learned that Savannah labeled her "toxic," for her father, the reality star clapped back with a nasty verbal attack. On Tuesday, she tweeted, "That hoe mad cause I run her daddy. Now run along and find your own c**k to suck. You nappy head."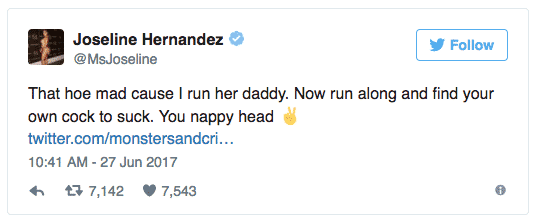 Twitter erupted and blasted the VH1 personality. Many saying Joseline went too far with her response, especially using the offensive term "nappy."
Now what if someone said this about Bonnie , you'd be upset
af and wanna fight! Just do what a step mom pose to do step
up to the plate girl

— ?Lola K.? (@_yumbonnie_) June
27, 2017
You feel good about yourself by calling her out her name ?
She's a teenager. Smh just let it go. Your child is her
sister ??‍♀️

— Helen Keller (@_toopac) June
27, 2017
Girl you somebody mama act like it????

— PrettyGirl (@Prettyashaee) June
27, 2017
Joseline fired back after the harsh criticism and mention of her daughter, Bonnie Bella. She tweeted, "That young lady is 18. She's grown enough to ditch [sic] it out she will grown who to take it!! I'm done with this conversation. Back to Reality"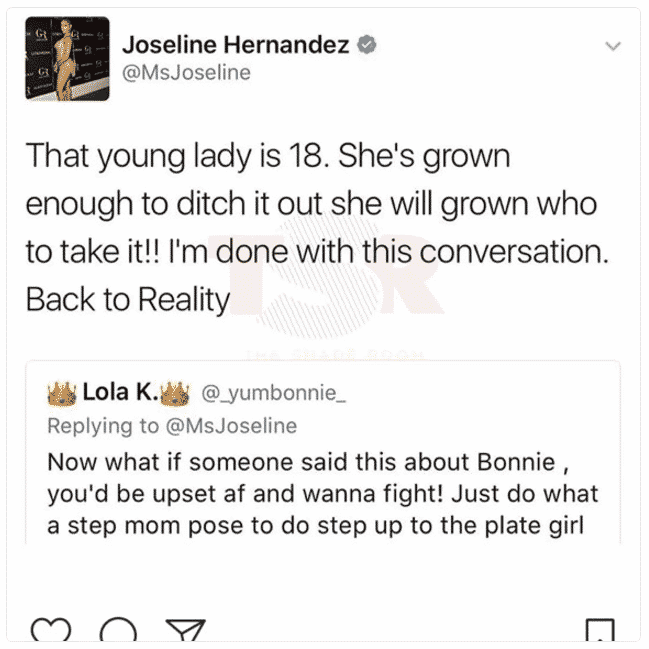 Has Joseline finally gone too far?