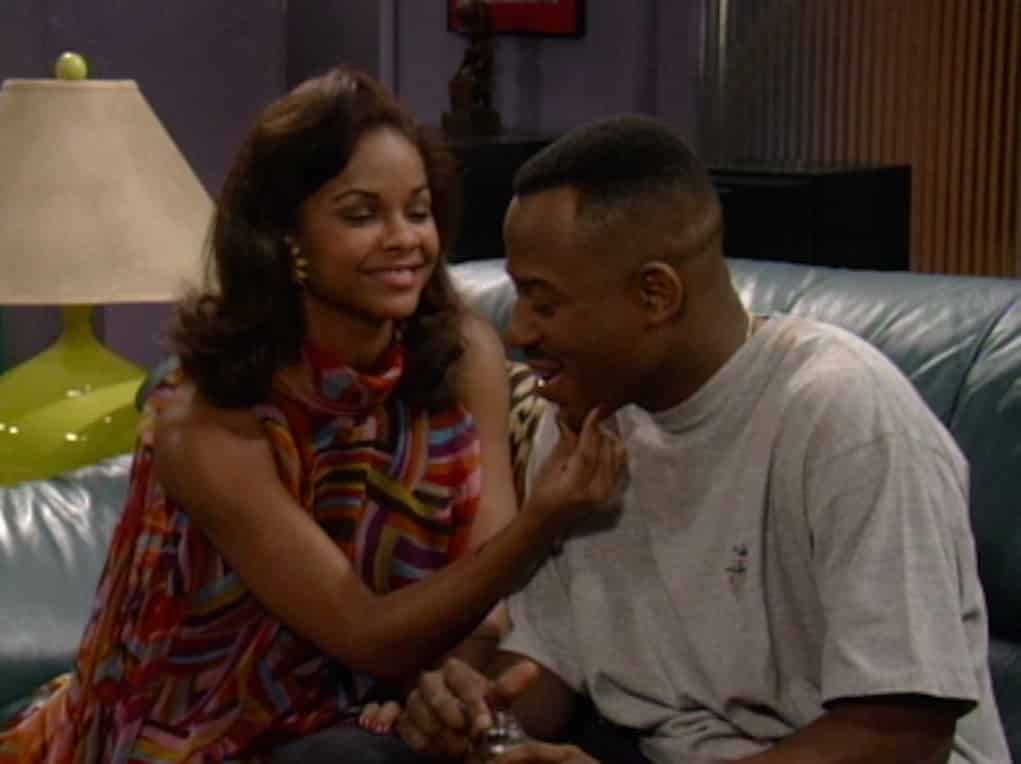 Lark Voorhies went on an epic Instagram rant today, and called out a bunch of male entertainers for sexual abuse allegations. Lark started off her rant by slamming Bill Cosby in multiple posts. She urged her followers to stop looking at Cosby as Bill Huxtable, and to see him for what he truly is: a monster!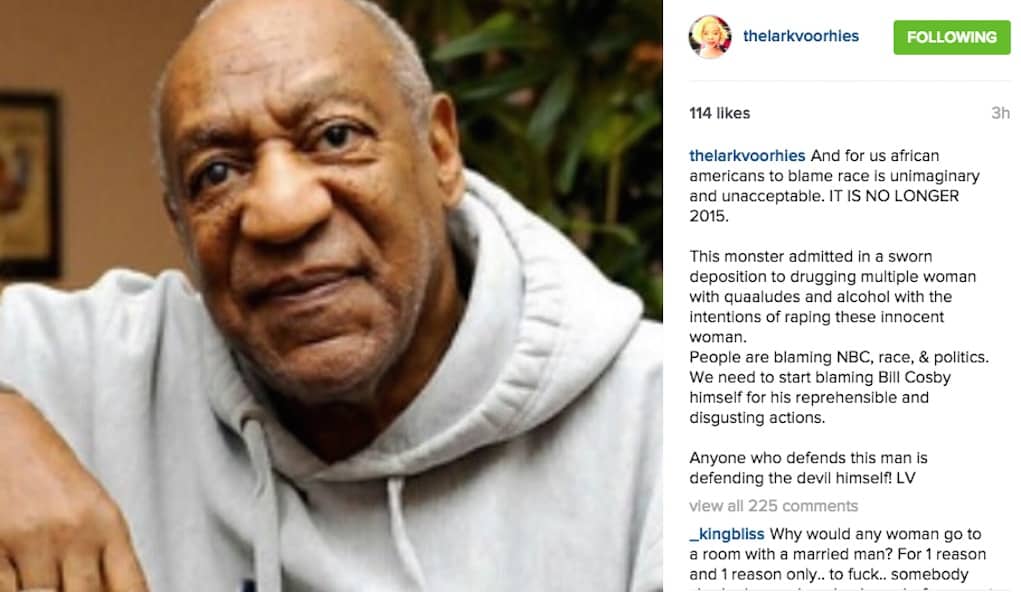 But she didn't end there. She managed to dig up some excerpts from an article about her Saved by the Bell co-star, Dustin Diamond's, memoir. In the excerpt, it alleges that Martin, who was engaged to Lark at the time, would physically and mentally abuse her.
The abuse was allegedly so bad, Lark became withdrawn and would flinch whenever a man came near her.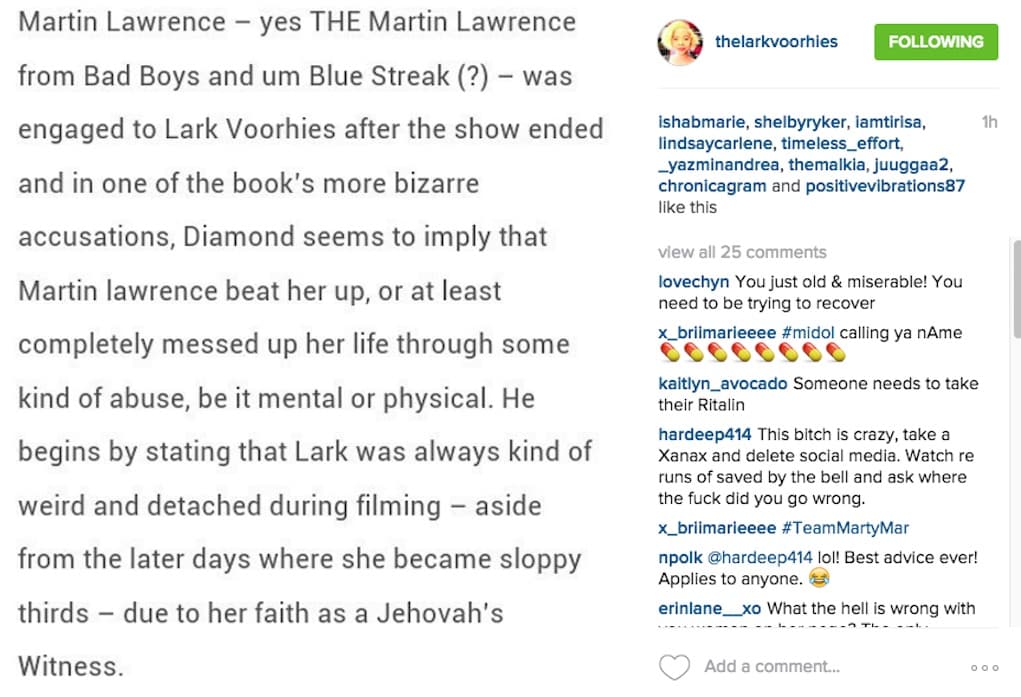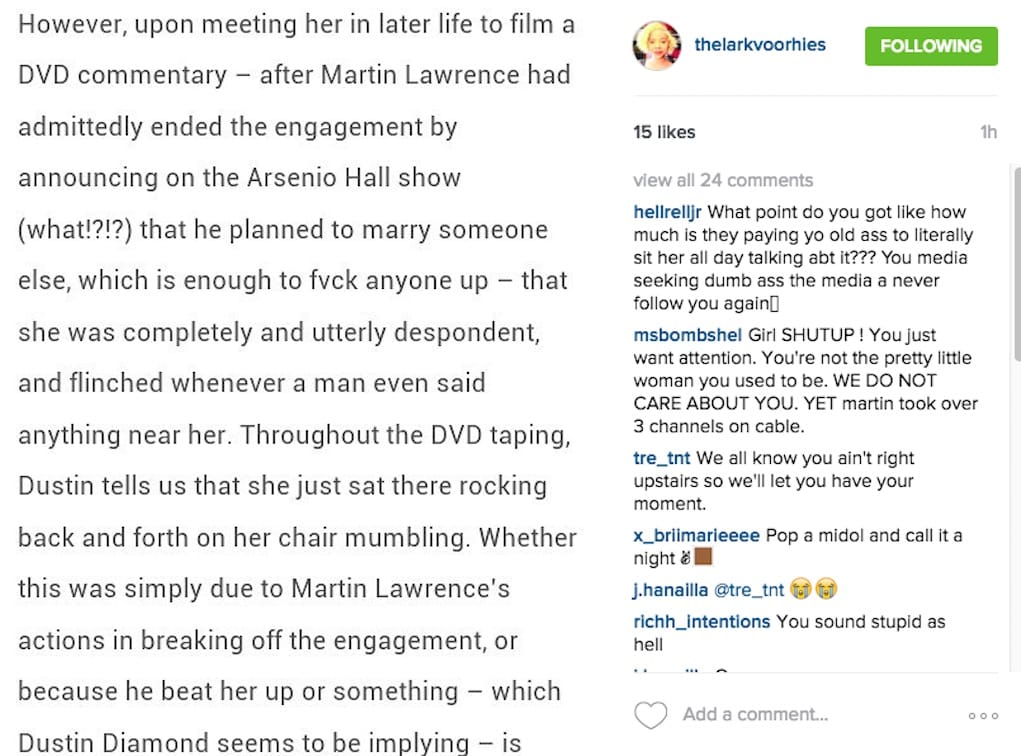 To top it all off, she then insinuated that John Travolta is also down with either sexually, mentally or physically abusing women!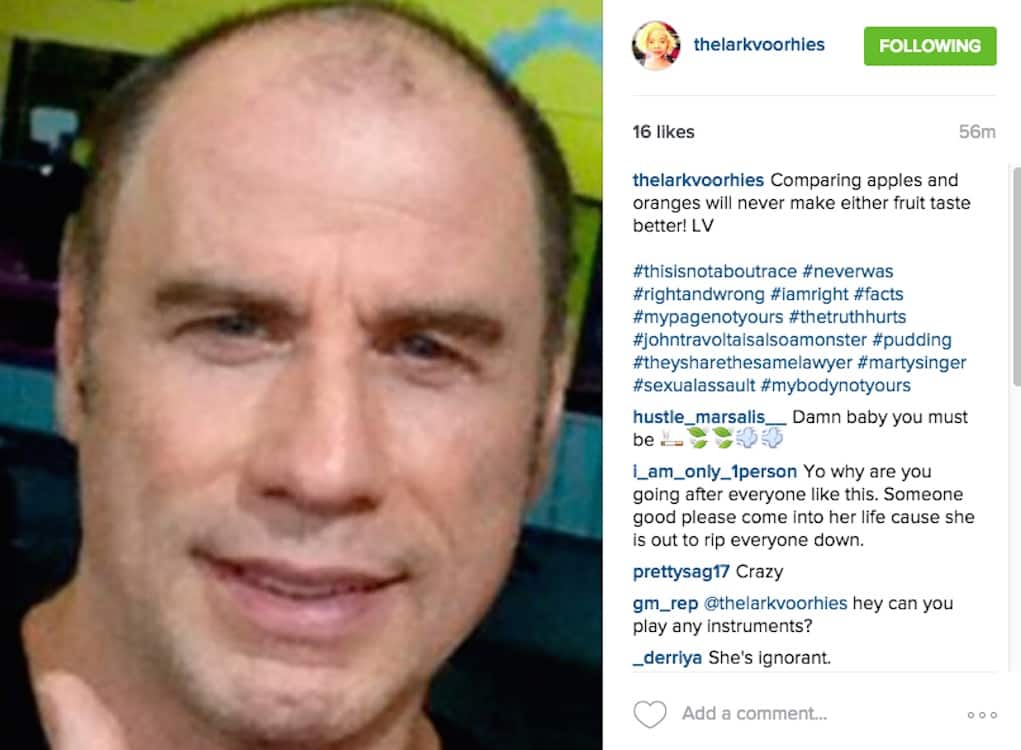 Once her handlers caught wind of her online smear campaign, they stepped in, posted a photo of Lark as an angel, and blamed her rant on "hackers."