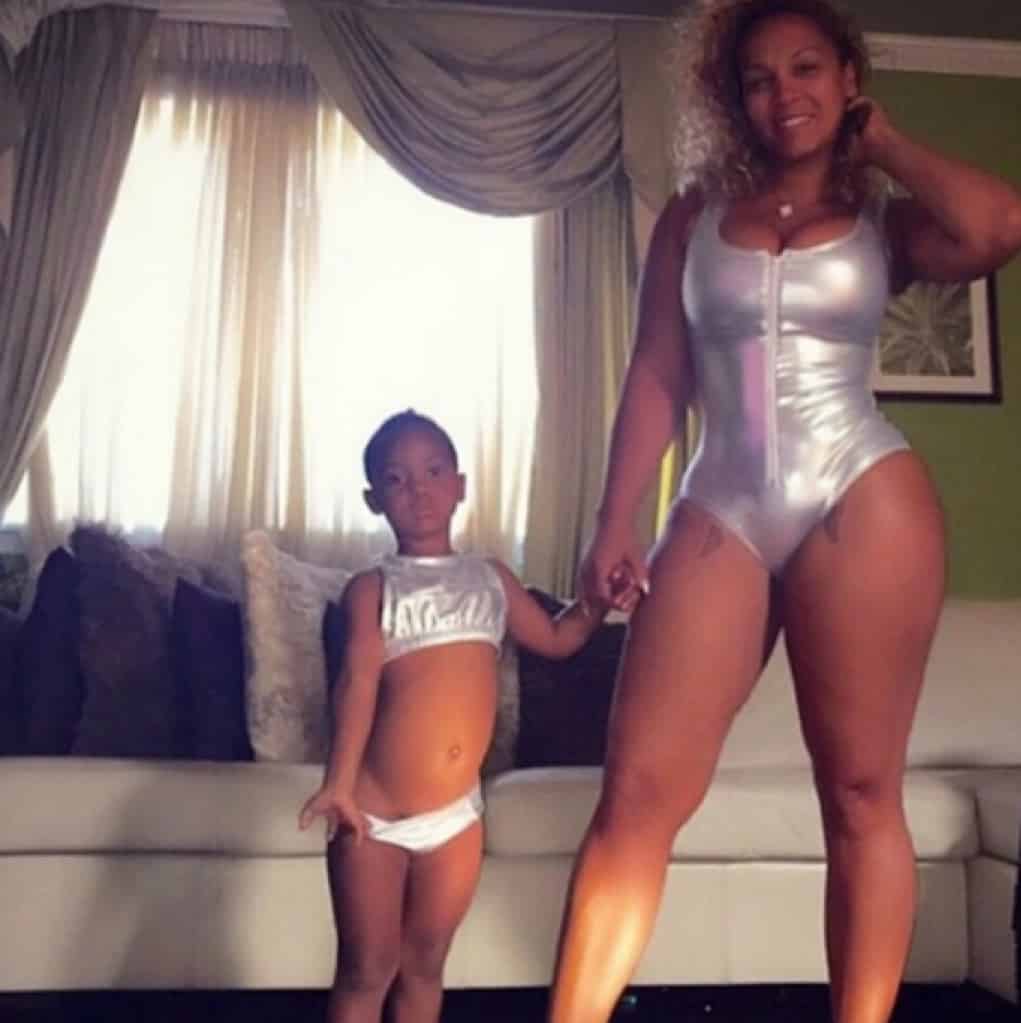 Former Love & Hip Hop New York's Kimbella thought it would be cute to dress her daughter up in mini-thot attire all in the name of promoting some cheap swimsuit company.
"Don't we look cute & ready to show out in our matching swimsuits?! I found these cute matching mommy & daughter swimsuits on @eve.jnr get 20% off using my Code BELLA," – Kimbella
We know Kimbella is always down to show off her fake cakes, but is it right for her to put her daughter Bella in a bikini that looks like it was made for a grown ass woman?